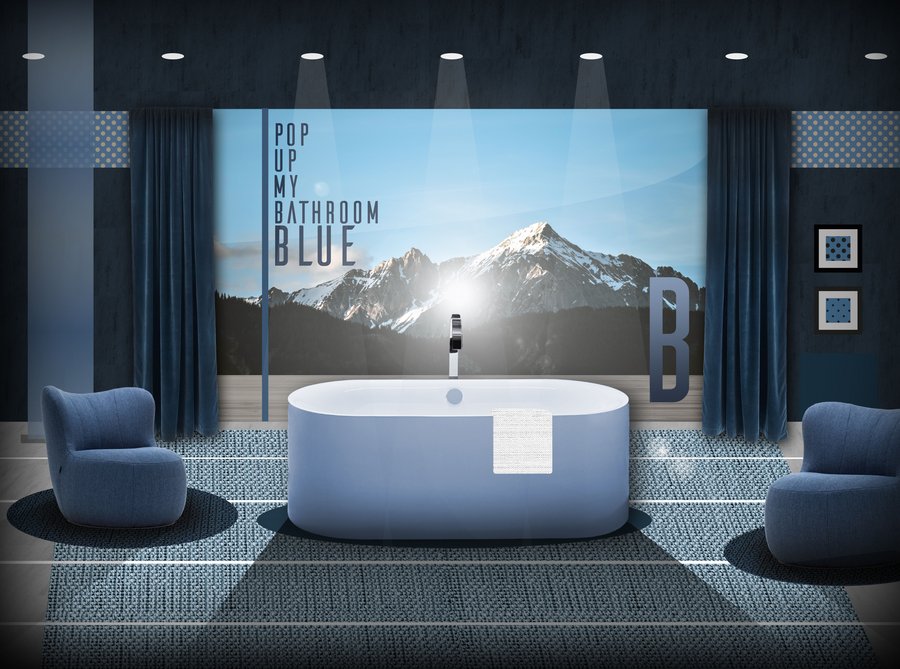 Colours transform the bathroom into a lifestyle space

With its evolution into a lifestyle space, the bathroom is experiencing the return of colour as well. The colour transgressions of the 60s and 70s are forgotten – the main thing is to avoid boredom at all costs. Bathroom planners and the industry are responding to the desire for individually and boldly designed bathrooms with an ever growing variety of finishes and unusual arrangements.

Diversity is the order of the day when it comes to materials too: besides wood, marble is also playing a prominent role, as are new kinds of metallic finishes for fittings, furniture surfaces and accessories. As a result, interior designers now have the scope they need not just to play with matt and glossy surfaces but to use totally new design elements as well. That's why, in its Bathroom Experience segment, the ISH 2019 will be showcasing a host of interior and colour trends that are fostering the bathroom's development into a lifestyle space. In an installation entitled Colour Selection, the Pop up my Bathroom trend forum organised by Messe Frankfurt and the VDS (German Sanitary Industry Association) will be showing what opportunities the current colour trends in interior design are opening up for the sanitary sector.