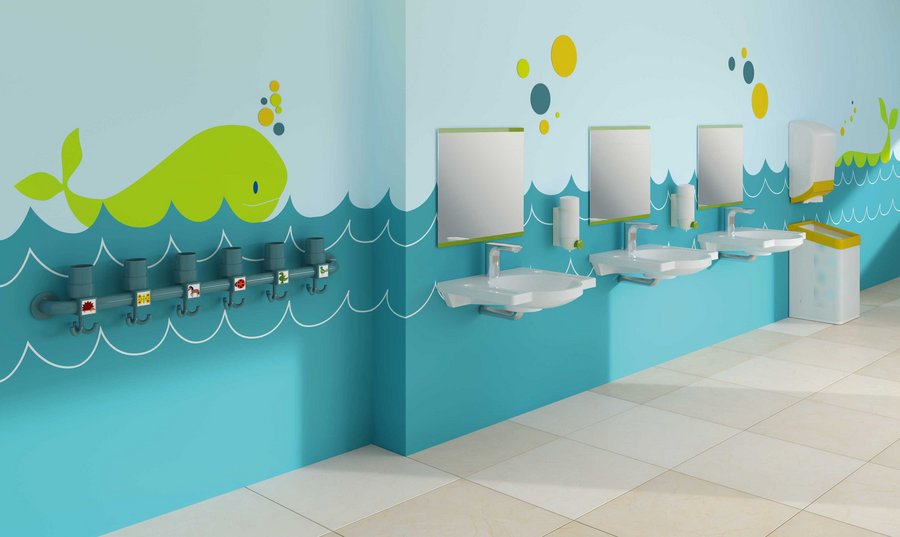 Goethe spent more than 20 years restlessly thinking, constantly researching and experimenting with colours and their subjective impact. He developed a Theory of Colours and – astonishingly – considered it the most important part of his work. "Imagination & Sensuality" aims to trigger curiosity about the world of colours with an emotional look at their effects – including in rooms.

Colour is as much part of life as red is part of a strawberry. "Ruby Red & Apple Green" stand for HEWI's palette of colours and materials for generating moods, providing orientation and creating atmosphere. It's no coincidence that they have been proving themselves in architecture for 50 years and offer a diverse range of finishes and materials for design concepts in architecture: high-gloss or matt polyamide, brushed stainless steel, chrome, powder coating in various nuances and bicolor as a combination of polyamide and metal.

Lecture: Phantasy & Sensuality – Goehte | Colour | Space vs. Ruby & Apple Green – HEWI | Colour | Space

Speaker: Bernd Steltner and Dirk Dietz, HEWI

Date: Wednesday, 13. March 2019, 11:00 am

Location: Saal Europa, Hall 4.0, ISH Frankfurt/Main

The lecture will be translated into English simultanously.