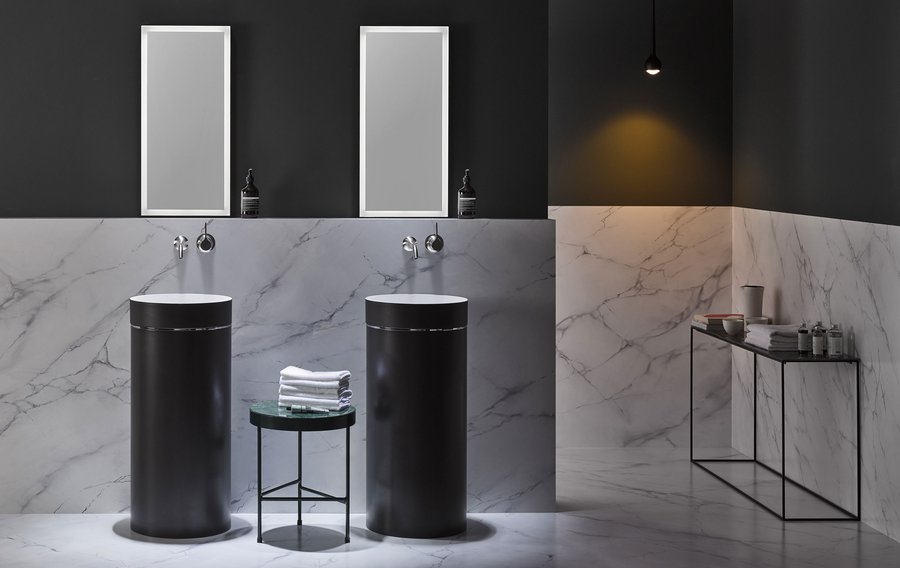 We love spending time at home – and that includes the bathroom too. Its overall design is becoming increasingly cosy and welcoming – and revealing the growing influence of general interior design trends in the process. At the same time, new technical developments are a must-have in the bathroom too.

It all stems from users' desire for a modern and comfortable bathroom, which is characterised by the current lifestyle. Certainly in Germany, interest in a new bathroom is very strong. According to a study by the German Sanitary Industry Association (Vereinigung Deutsche Sanitärwirtschaft e.V. [VDS]), 16.7 million Germans aged 18 or over are aiming to make bathroom-related changes or purchases in 2019. Trends towards some very different types of bathroom are apparent right now, although their characteristic features can of course be combined in various ways. However, probably the strongest trend for the current ISH 2019 is likely to be the final transformation of the bathroom into a lifestyle room. But what does the new cosiness and the increased flexibility in the bathroom for craft and commerce mean? Jens J. Wischmann talks about these questions with his guests.

VDS-Talk: Planning of lifestyle bathrooms: What does the new Cosiness in the Bathroom mean for Crafts and Commerce?

Host: Jens J. Wischmann, VDS

Date: Thursday, 14. March 2019, 4:00 pm

Location: Saal Europa, Hall 4.0, ISH Frankfurt/Main

The talk will be translated into English simultanously.