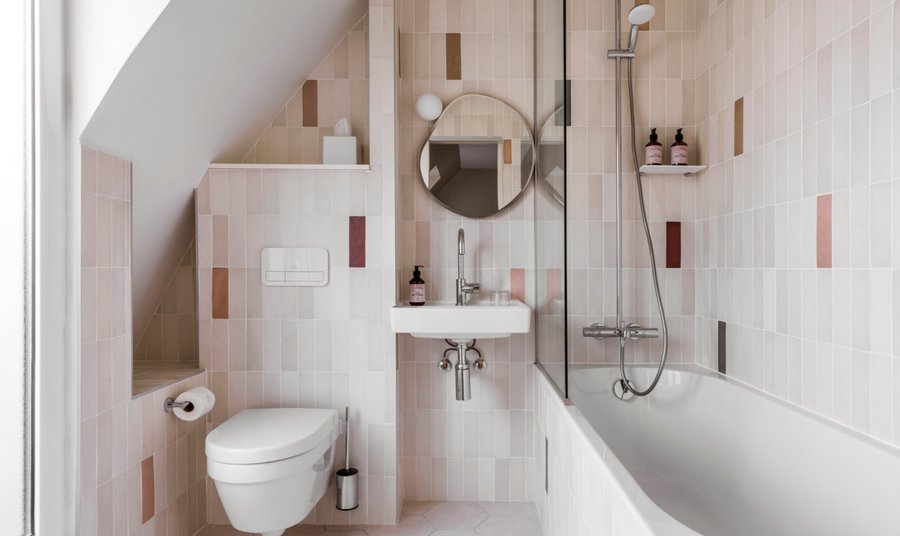 In spite of the village atmosphere of the 15th arrondissement in Paris, you can hear the beating heart of the city there. Tree-lined streets filled with little boutiques and shops, gourmet bistros and food stores, as well as a book shop and a luxury shoemaker's diffuse a very authentic Parisian atmosphere. There also, the Hotel Ami is located, which has been welcoming guests since 1925.

The 3-star establishment is now revealing a new look after being completely renovated and redesigned. With great sensitivity, attention to detail and an eye for the essentials, designer Gesa Hansen, who has already developed several colour concepts for Villeroy & Boch, conveyed the district's authentic charm into the interior design.

Clever solutions for the bathroom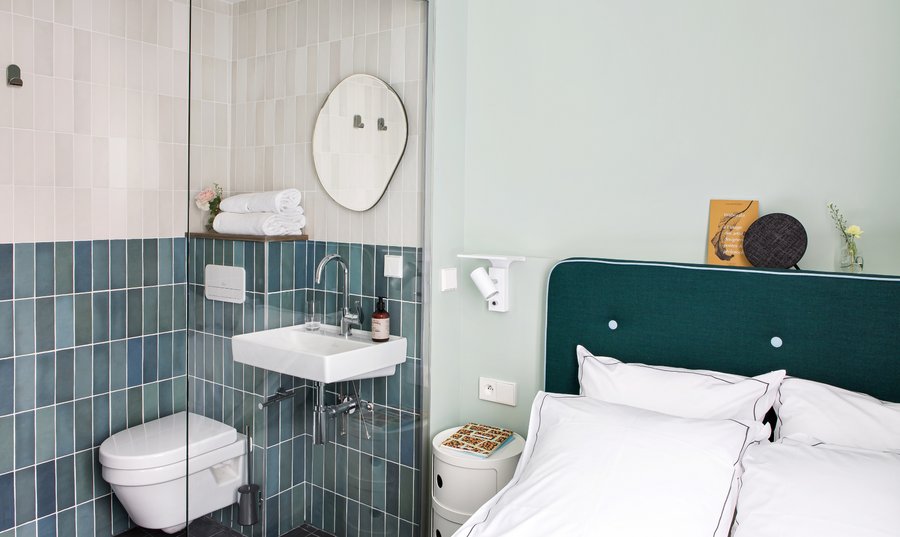 As is typical for Paris, the bathrooms of the 41 individually decorated guest rooms at Hotel Ami are not very big. Gesa Hansen has made full use of the available space with clever solutions and ceramics from Villeroy & Boch to ensure maximum comfort for guests. To create a sense of continuity between the design concept in the adjoining, partially open-plan integrated living room/bedroom and the bathrooms without overcrowding these small spaces, the designer has used colour to create highlight effects rather than on entire surfaces. Thus, in some of the bathrooms, individual coloured tiles create playful effects on the walls, while in others larger areas of light-dark contrasts make the space appear larger. By this a light look was created that gives the bathrooms a pleasant atmosphere.

For the fittings, Gesa Hansen has chosen washbasins from the Collaro series and explains: "Their very balanced, welcoming proportions make them ideal for any space and they fit perfectly with the overall concept of the bedrooms and bathrooms. The edges and walls are neither too thick nor too thin. They have a very human design which makes them one of my favourite products in the bathroom."

Minimalist Scandinavian signature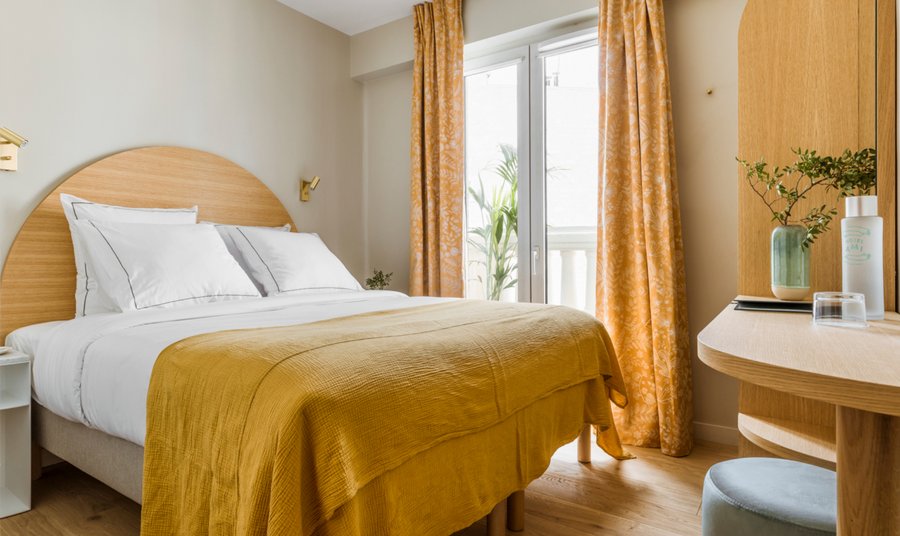 The German-Danish designer has styled the interior of the Hotel Ami with a distinctive minimalist Scandinavian signature: warm, expressive colours meet light wood, straight lines fuse with flowing curves, natural, authentic materials, carefully selected accessories and functional features are aiming to create a feeling of comfort and homeliness – from the inviting lounge to the relaxed patio and welcoming bar to the hotel rooms. Thus, the Hotel Ami wants to offer travellers a welcoming haven of peace and relaxation in the midst of fast-paced city life. Eventually, the Eiffel Tower, the Dome des Invalides and Montparnasse station are on the doorstep, with Montmartre and the Louvre just a few minutes away by metro.