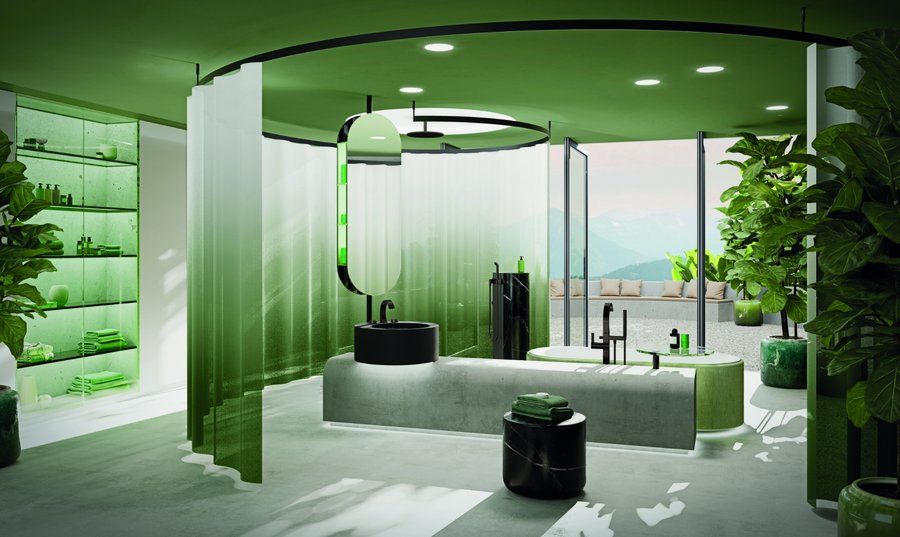 What are bathroom planners and architects focusing on in their designs for modern bathrooms? Which colours, materials, surfaces and wall coverings are on trend in today's lifestyle bathroom? Which bathroom products have the potential to become bestsellers, and which interior trends are influencing bathroom design?

Sustainability isn't just impacting all areas of business, it's affecting the design of our homes as well – especially in the bathroom, where technology, ergonomic fixtures and furnishings and energy-consuming equipment come together. In terms of the materials, many bathroom products – like the ceramic sanitaryware, for instance – are sustainable "by nature", so to speak. But it takes more than selecting products with the appropriate technical features and materials to make sustainability tangible and convey a good feeling: the targeted use of design elements that communicate a sense of being in touch with nature is key to ensuring the bathroom doesn't just last a long time but continues to please its owners for a long time as well.

The bathroom sector has discovered colour in a big way recently. With its "Coloured Bathroom" motto for the ISH 2019, Pop up my Bathroom promoted the trend towards more colour in what has traditionally been a white space, and in the meantime colour has come to be regarded as one of the most important design disciplines of all for bathroom planners. Smooth, homogeneous finishes on the walls have a very different impact as compared to the classic tiled look – a tool that's being used very deliberately in modern bathroom design. As for the materials, the trend is towards naturalness. Wood is extremely popular throughout the interior design sector – not just for living areas but for bathrooms too. Furniture or consoles in real wood convey a sense of cosiness and bring a little bit of nature into the bathroom – and despite the extreme temperature and humidity levels, this approach works surprisingly well. What's more, it appears that anything that's good for the garden and can withstand the wind and weather can also be used in the bathroom: today's outdoor products exhibit such a high standard of design quality that they're an ideal choice for bathroom interiors too.

Set accents with decorations in the bathroom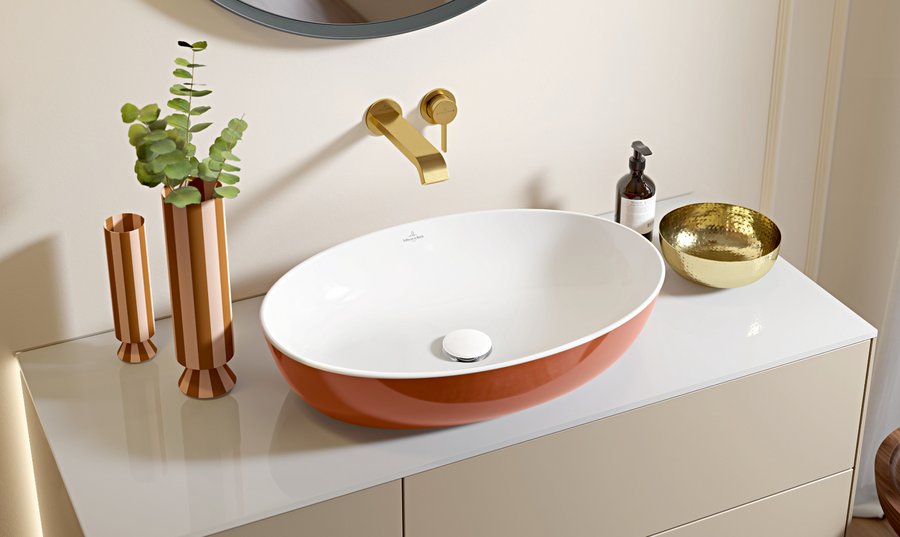 Something else that's on bathroom planners' checklist right now is a new-found enthusiasm for accessorising, which is why many of them are adding stylish finishing touches before handing the new bathroom over to their clients. However, it's far more important to give the users themselves plenty of options for adding decorative extras – and changing them whenever they feel like it. This can be based on a colour mood that's in keeping with the occupants' colour type, for instance, and provides starting points for different kinds of accentuation – such as seasonal decorations, smooth walls that can be repainted instead of tiles, or splashes of colour that can be echoed in various textiles. The subtle use of new decorative items can suffice to give the bathroom a sustainable makeover or freshen it up with fashionable lifestyle elements. Sometimes, the bathroom furniture itself doubles as a stage for showing off decorations – thanks to display cabinet insets, open shelves and compartments, or shelving elements and consoles that can be positioned as required. The prerequisite is the deliberate integration of suitable surfaces, and in the bathroom that's only feasible if they're not cluttered up with everyday items. In other words: if accessories are to work their magic, storage space is a must. Empty surfaces are an invitation to change the decorative details, and innovative storage space keeps everything looking neat and tidy.

Using products that create clean lines and a spacious feel in front of the bathroom wall often means installing innovative technology behind it. Installation systems not only make the fitter's life easier, they form part of the design as well: bathroom products are mostly well-integrated design elements that dovetail with the room's architecture. Shower trays are becoming increasingly flat and taking the shape of tiles, walk-in shower enclosures are transparent and coloured, flush plates are as integrative as door handles, and shower toilets are rapidly becoming the new lifestyle highlight in the bathrooms of northern Europe.

The 10 following interior design trends are intended as inspiration for modern bathroom design:

01 Showering in colour – with tinted shower enclosures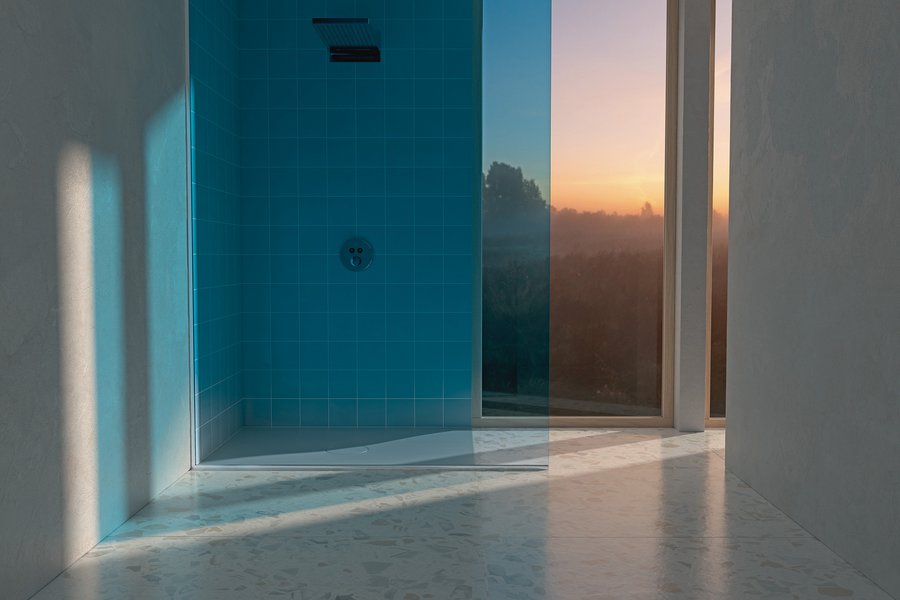 Big walk-in showers combined with level access shower trays are popular in all age groups – partly also because they give the room a more open, spacious look and feel. But the transparent expanses of glass can also be used as a design canvas that stands apart from the walls. In addition to frosted or sandblasted glass (which is also available with patterns), coloured glass in an on-trend shade is another attractive design option. The coloured glass fuses with the space, creating totally different effects depending on the lighting situation and colour temperature. This play with light and transparent glass is a dominant design element and needs to carefully coordinated with the intended colour scheme. Coloured glass enclosures are available from various manufacturers, including Kermi or Duscholux.

02 Bicolour in the bathroom: echoes of the car industry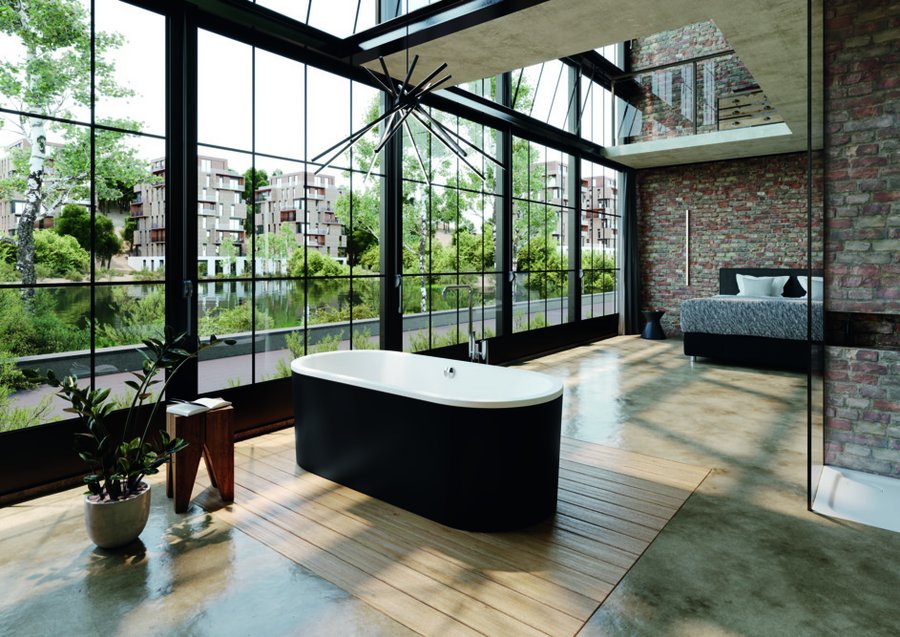 Freestanding baths are an on-trend eye-catcher in professional bathroom design right now. Although they generally come in single-coloured versions, they're available in lots of different shades and provide a very effective way to turn a bathroom into a lifestyle space. The bicolour design principle has made its way into the bathroom before: in the 1980s, especially in France, colour gradients were popular for ceramic products and bathtubs made of synthetic materials. Colour trends are the most obvious proof that trends come in waves – and it's the same with the bicolour trend, which is currently back in fashion. But not, however, with a soft gradient like in the 1980s; this time round, two colours are juxtaposed to create a colour-blocked look – as modelled by the current VW camper van, for instance. In the bathroom, this trend is showing up in freestanding baths from Kaldewei that enable customers to choose the inside of the tub and its outer panelling in two different colours. The trend can easily be translated into other bathroom products too, because nowadays many of them (like furniture, for example) can be configured individually.

03 Black in the bathroom: urban, vibrant and great for creating contrasts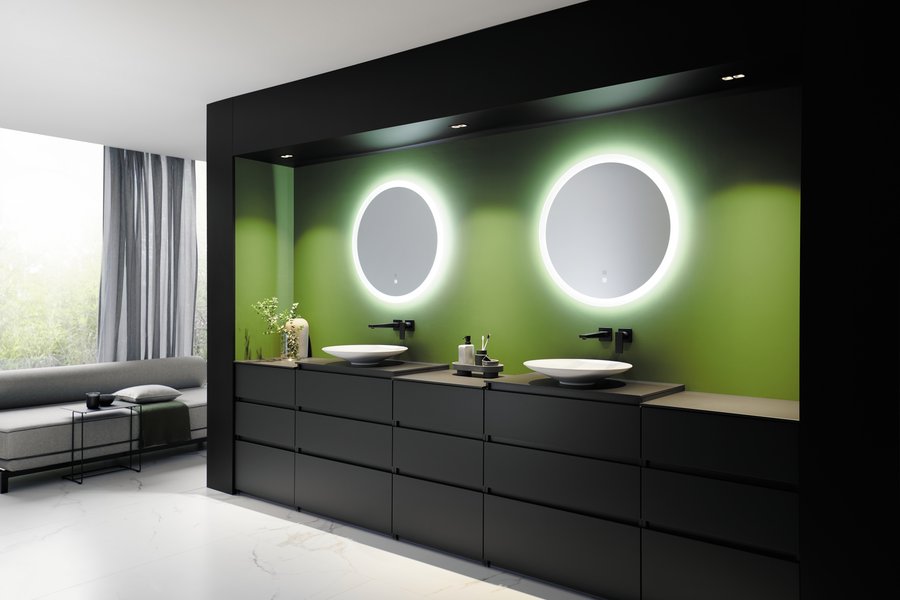 Who would have thought that black would prove such a popular colour (or finish) for the bathroom and be used in such a permanent way. Black finishes for fittings add a very special, loft-like touch to the interior design, but don't only look good in an urban setting. For the courageous, a piece of furniture with an upmarket matt black finish can be used to make a bold statement, and playing with dark shades is a great way to show other colours off in all their glory and create striking contrasts. Last but not least, accent lighting also has special role to play when deep black or dark grey elements are selected for the design. Meanwhile black – once such an elitist trend – is reaching the mainstream and will definitely be of interest to professional bathroom planners in the coming years thanks to the innovative finishes now available for fittings and accessories.

04 Real wood in the bathroom: nature arrives in the private spa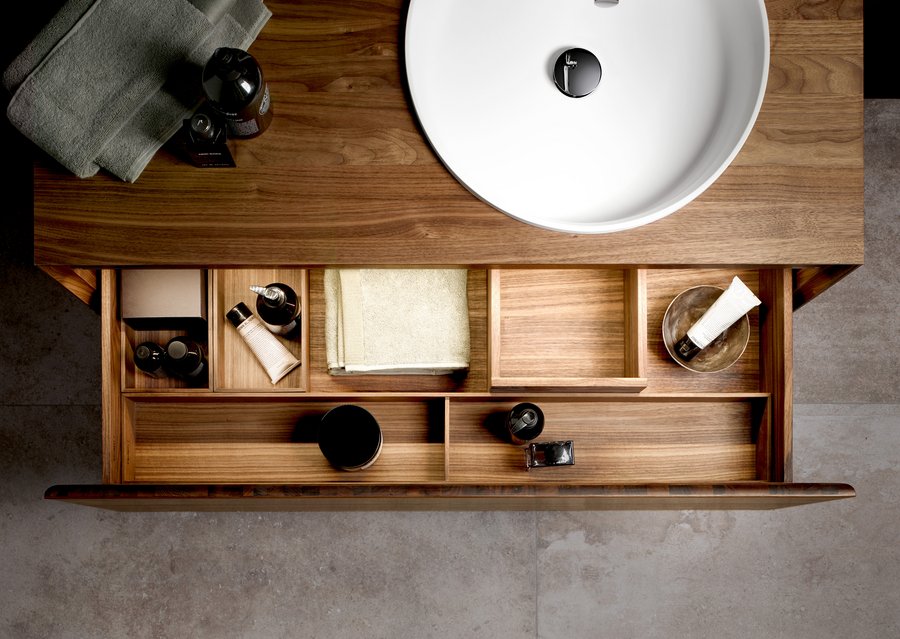 Sustainability is a megatrend right now, and the visualisation of nature-oriented design ideas will shape the face of bathroom planning over the next 10 years. Wood makes the design authentic. Bathroom furniture manufacturers like burgbad or Keuco (in collaboration with Team 7) have developed collections that make real wood a viable option for the bathroom too – and bring a little piece of nature with them.

05 More (than) green: sustainable design elements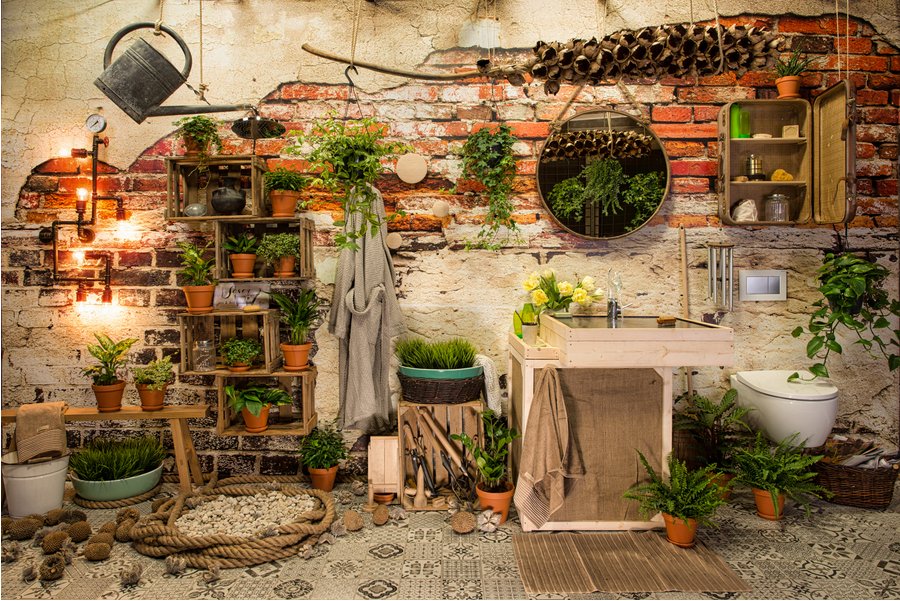 Sustainability isn't just influencing the choice of materials and technical equipment, it's impacting the interior design of the bathroom as well. In principle, many bathroom products – like ceramic sanitaryware or water and energy-saving fittings – already come with a built-in sustainability factor. But it takes more than selecting sustainable and top-quality products to make the concept tangible and give the user a good feeling; it calls for the targeted use of design elements that communicate a sense of being in touch with nature as well. While it's crucial for the design to be sustainable in the sense that it's top quality and made to last, the atmosphere also plays a key role at emotional level. The colour green, for instance, is a particularly good choice for visualising sustainability. Natural hues create a perfect backdrop for a "green" interior design, even if it doesn't include any green at all: Plants that thrive in bathroom conditions and floral motifs for accessories and/or wall coverings are a quick and effective way to conjure up a green oasis, for instance. The use of natural materials like eco-friendly plaster, natural stone or wood also play a supporting role in sustainable bathroom design.

06 Smooth surfaces for the wall: marble, wallpaper or stucco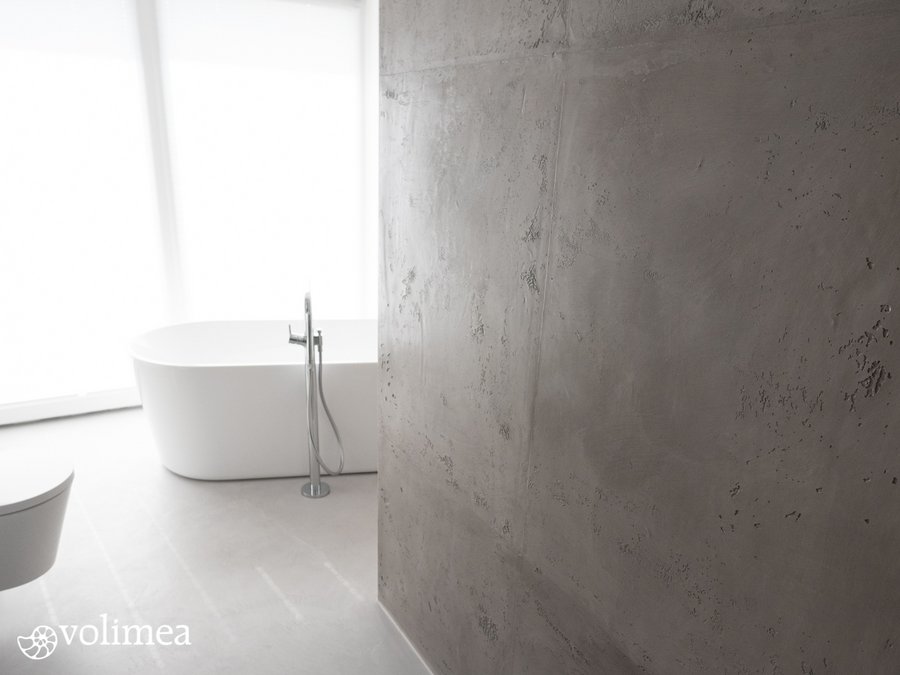 Uninterrupted, homogenous surfaces for the walls and floor are extremely popular in the mid-price and high-end segments right now. The options for the wall range all the way from premium wallpapers to expanses of marble cladding. A stucco wall, especially above the washbasin, is often bathroom planners' first choice nowadays – but only if they don't have to worry too much about the budget: depending on the number of layers applied and the finish, stucco can be a not inconsiderable cost factor, especially when opulent colour effects are involved. Tiles are often extra large, look like natural stone and are laid as close together as possible – although, conversely, some planners are also using small tiles to create a metro-style look. Concrete effects continue to be a popular design option too. The smooth, hardwearing surfaces dispense with the familiar patchwork look and enhance the bathroom with a cosy, upmarket feel.

07 Enhancing the interior design: changing styles for a professional update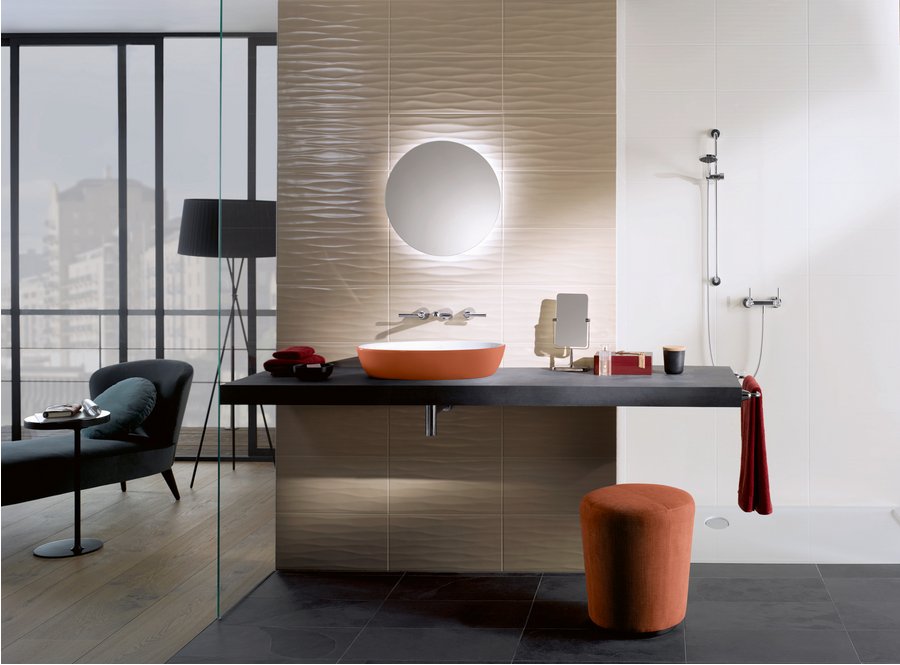 The accessorising trend in interior design is here to stay. It's up to the individual to decide whether or not the trend towards seasonal decorations makes its way into the bathroom, but professional bathroom planners are giving their clients as many options as possible for enhancing the interior design with decorative elements. The principles are simple: it's vital to provide as much storage space as possible so that everyday items can be hidden out of sight. Uncluttered surfaces create a sense of calm and steer the focus towards a few carefully chosen but eye-catching decorative items. The guiding principle: "Less is very definitely more". Changing these accessories can totally change the appearance of the bathroom. A new colour for the towels and mats paired with matching accessories is a quick and easy way to turn the "blue lagoon" into a "green forest". Neutral basic colours for the tiles, walls and floors, like the on-trend grey and greige shades, provide an ideal platform for adding attractive accents via the styling.

08 Outdoor products for the bathroom: the trick for creating a cosier feel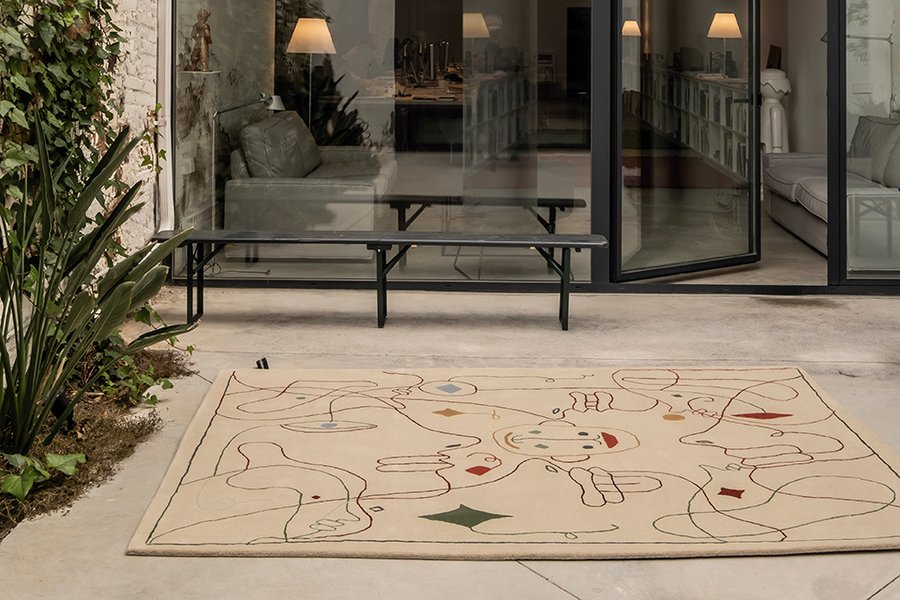 The outdoor sector is booming: patios and gardens are turning into second living rooms, and water-resistant products have long since left their discounter image behind them. On the contrary: prestigious brands are offering premium outdoor products with outstanding design qualities. Bathroom planners can choose from a treasure trove of new product categories: waterproof rugs, textiles and upholstery, chairs and side tables, lamps, wooden elements and a vast assortment of accessories. The new generation of outdoor furniture is bringing an even cosier feel to the bathroom.

09 The ultimate highlight for the lifestyle bathroom: shower toilets provide a new standard of hygiene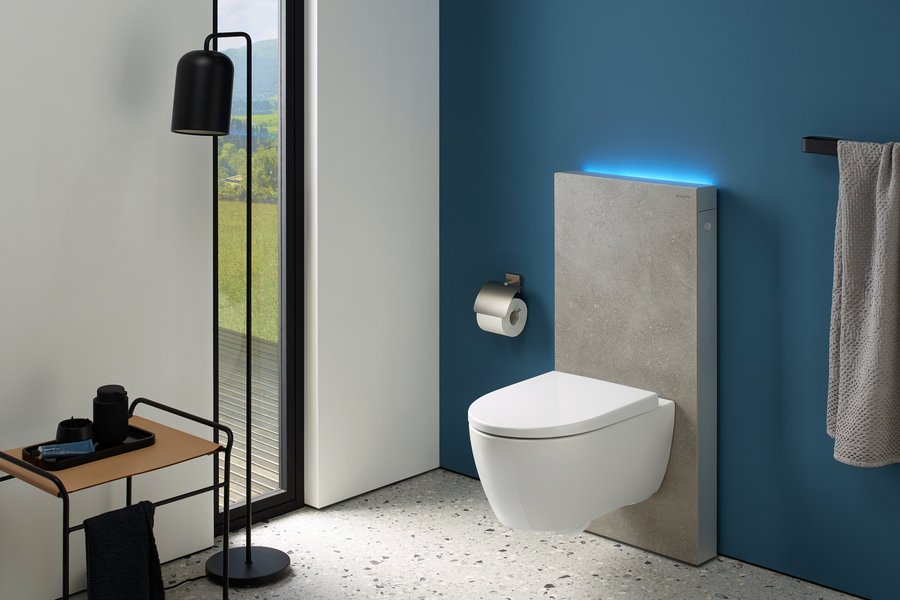 It's about luxury and convenience, not looks: the shower toilet has become the No. 1 lifestyle product for the bathroom and a growing clientele is driving demand for this hygiene-boosting product category. In addition to providing water-based intimate hygiene, contemporary smart toilets can be operated via remote control, a wall panel or even a smartphone and be equipped with optional extras like a heated seat, an air dryer, a welcome light function, a lid that opens and closes automatically, different programs for individual users and disinfecting functions. And whereas most of the bathroom's technical features tend to disappear behind the wall, the shower toilet remains very much visible and communicates a tangible added value on a daily basis. In cases where the bathroom design is based on a storyline, the shower toilet is undoubtedly the grand finale.

10 Creative finale: architectonic details influence a bathroom's interior design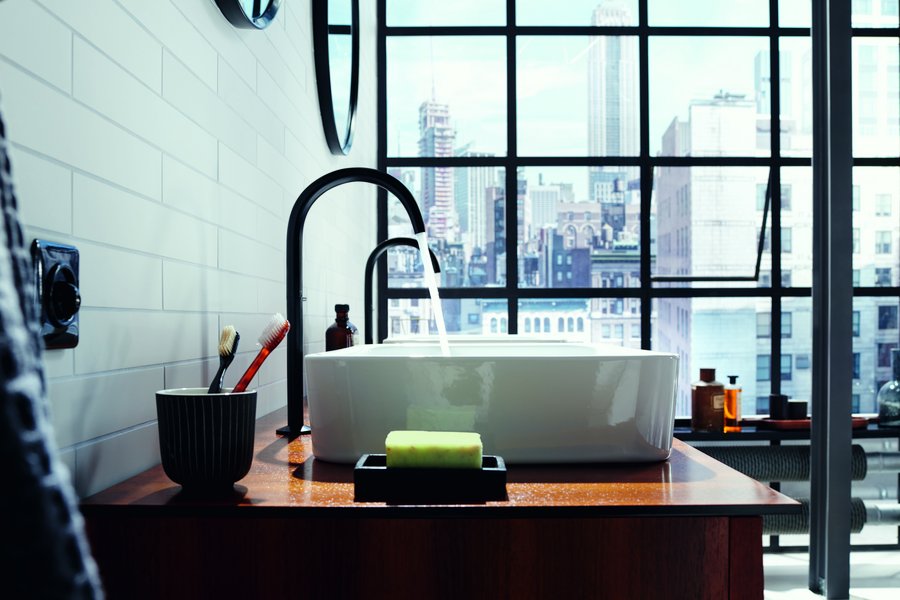 Eye-catching taps and fittings are to bathroom planners what door handles are to architects: although barely identifiable to the clients during the planning stage (because the line on the drawing doesn't really tell them much), they are of key importance to a bathroom's interior design. In addition to fittings and accessories, there are other bathroom products that require careful consideration too because they impact the look and feel of the space despite their small size – things like the strip drain in the level access shower, for instance, the hinges on the shower enclosure or the toilet flush plate. It's no coincidence that these style-defining products – like the Velvet flush plate by design superstar Konstantin Grcic for Tece, for instance – are often the work of famous designers. After all, they're a sure way to express the consistent quality of the bathroom's professional interior design.