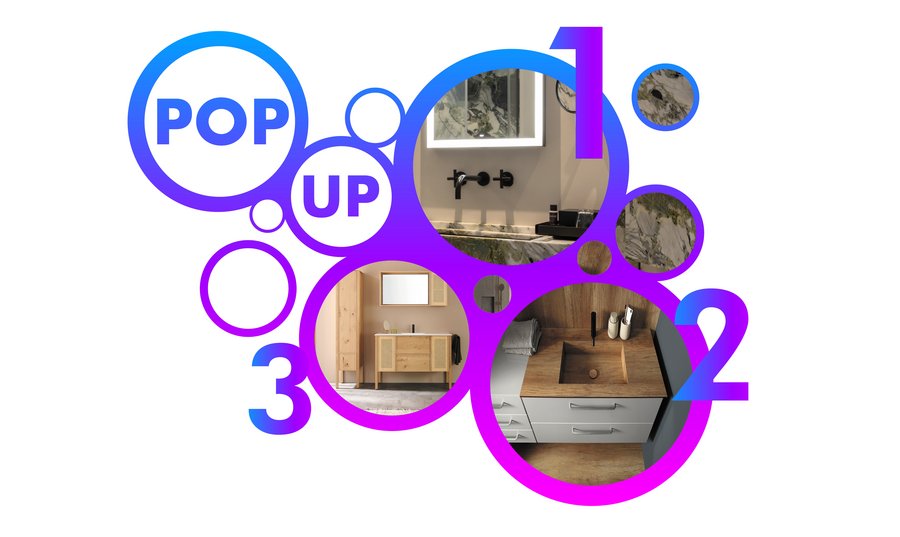 Obviously clicks don't tell you anything about hard facts like sales figures, assembly problems or functions – but they definitely can be seen as a trend barometer for what appeals to the sector and its customers. And right now, that means beautiful, cosy bathrooms characterised by genuine (or at least genuine-looking) materials.

The prominence of wood and natural stone in last month's most followed model bathrooms on Pop up my Bathroom's Instagram channel speaks volumes: the colder and more unpleasant the outside world gets – whether because of the pandemic or the weather – the more people gravitate towards warmth and security, cultivating their interior lifestyle and naturalness. So it hardly comes as a surprise that the idyllic visuals and sophisticated bathroom designs proved particularly appealing to our community in the cold February we've just had.

1st place: Tara from Dornbracht in the Hotel Châ­teau de Vignée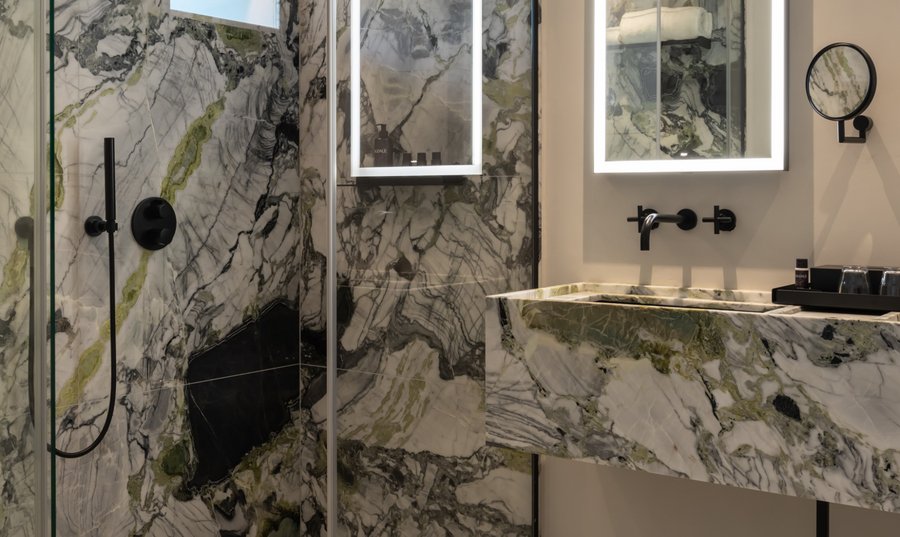 First place in the ranking of attention-getting Instagram posts in February goes to Hotel Château de Vignée in the Belgian Ardennes. The boutique hotel is part of the Relais & Chateaux group and has a thoroughly unique character: poetically and with an often surprising twist, it translates the authentic charm of the Ardennes landscape into the interior of the ancient premises. In the bathrooms, the fittings and basins harmonise perfectly with the expressive marble: the colour, grain and texture of the stone and the matt black finish of the Tara fittings by Dornbracht and Alape basins seem to be made for one another.

2nd place: Compact washbasin from Burgbad
No. 2 in our February ranking is the post about Burgbad's new Compact washbasin made of HPL with a finish in an Antique Oak effect as an alternative to mineral cast, glass or ceramic. Just like the new solid wood consoles from the bathroom furniture specialist, the new Antique Oak effect surface reflects the current interior design trend towards more naturalness and authenticity. The surface of the Compact basins in Antique Oak feels just like the real thing. And its warm wood hue is perfect for combining with all sorts of cabinet fronts.

3rd place: Collection Max from Burgbad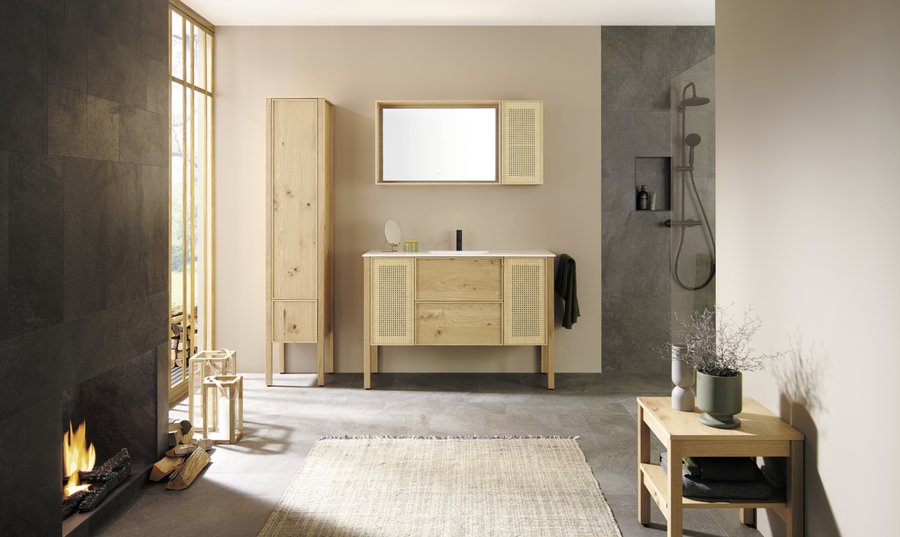 Third place also goes to burgbad, and oak plays a leading role in this case too. The new Max collection in real wood consists of bathroom furniture that combines authentic materials and quality workmanship with a modern, timeless look. The naturally coloured Viennese cane can either be paired very harmoniously with the Natural Knotty Oak finish or be used to create a balanced contrast with the Dark Chocolate Oak colour option. With its simple design, natural materials, tradition-conscious design language and sustainable collection architecture, Max radiates a thoroughly cosy ambience. In this case, less is definitely more.