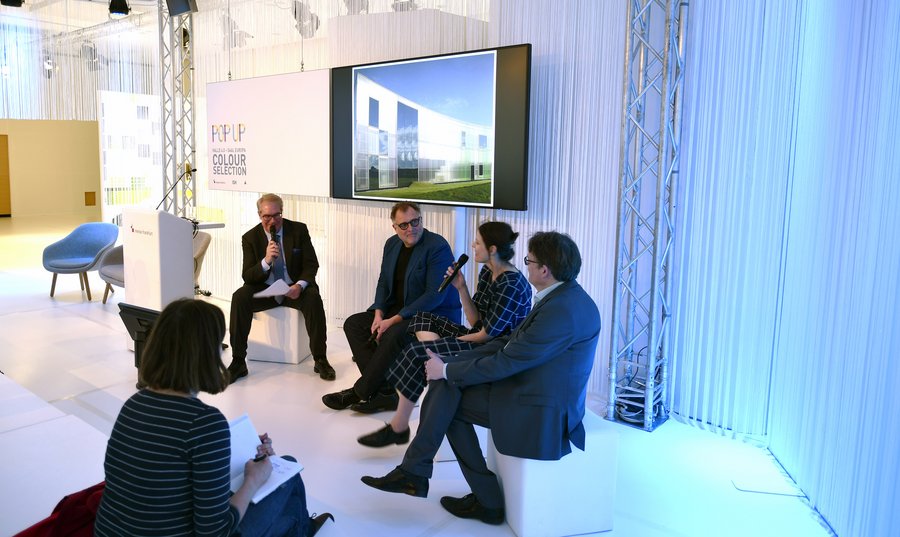 Even though the ISH in Frankfurt – the world's leading trade fair for HVAC and water – is taking place in purely digital form in 2021, the German Bathroom Sector Association (Vereinigung Deutsche Sanitärwirtschaft e.V. [VDS]) and Messe Frankfurt are bringing the trends from The Bathroom Experience to home offices and workplaces everywhere with the daily Pop up my Bathroom Magazine.

In the ISH digital 2021 studio, which has been created specially for this format, the Pop up my Bathroom Magazine will focus on the three trends Green Bathroom (22.03.), Smart Bathroom (24.03.) and Living Bathroom (26.03.) – always in 45-minute broadcasts at 3pm. In addition, the live magazine will be shining a spotlight on two top topics: hygiene (22.03.) and bathroom refurbishment (25.03.2021).

The programme consists of live-streamed talks that will take place after appropriate testing and in compliance with the current hygiene rules. It will be hosted and presented by managing director of the VDS Jens J. Wischmann, who will be welcoming expert guests to the studio during every broadcast. Industry experts will provide their insight on the day's topic in the form of short lectures and video clips.

The Pop up my Bathroom Magazine has invited numerous professionals from the bathroom sector to share their knowledge with the online audience: there will be representatives from the corporate world and industry associations, as well as from the fields of bathroom planning, interior design and architecture. In addition to colour, materials and lighting specialists, contract sector insiders will be having their say along with bathroom planners, designers and business consultants.

Monday, 22 March 2021: Green Bathroom
What's the difference between going green and greenwashing?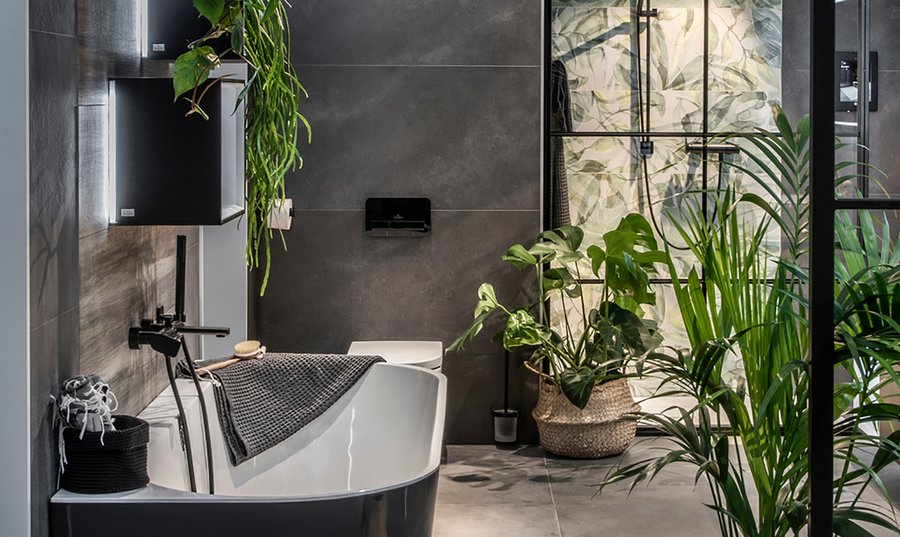 What makes a bathroom "genuinely" sustainable? What market opportunities do eco-friendly products create? What do the companies of the German bathroom sector deliver when it comes to sustainability? The Green Bathroom is a future concept that represents the optimal combination of water- and energy-saving products, eco-friendly industrial production and enduring design – while simultaneously conveying a sense of being in touch with nature. On the first day of the Pop up my Bathroom Magazine, we'll be talking to Dr Susanne Sollner (burgbad), Yvonne Piu (Kaldewei) and Wolfgang Burchard (VDMA) about sustainable materials and products, discussing the market opportunities for sustainable bathrooms and looking at how companies in the bathroom sector are living sustainability. Host: Jens J. Wischmann (VDS)

Tuesday, 23 March 2021: Hygiene
How can bathroom users benefit from touch-free taps and hassle-free hygiene?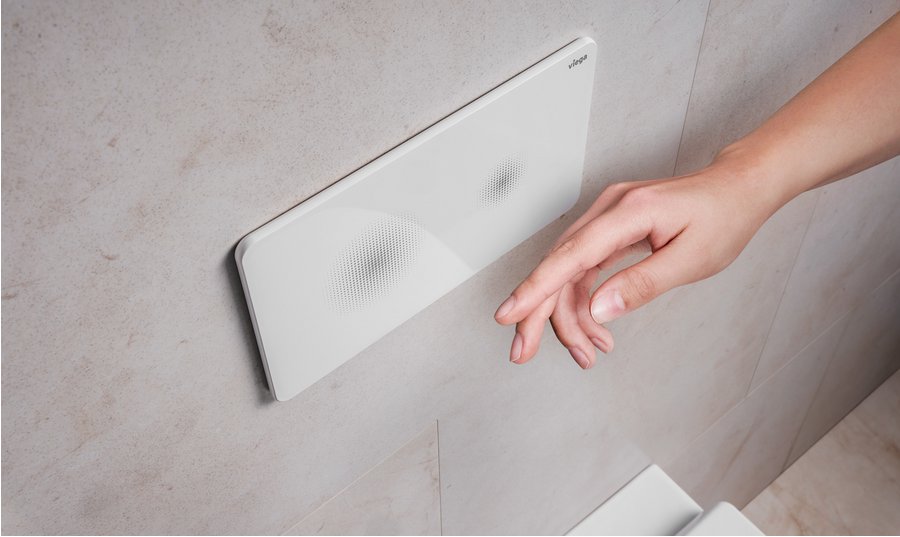 How clean are our (public) bathrooms? Is the bathroom turning into the hygiene HQ of the home? How can hygiene be factored in to a feel-good bathroom? With the introduction of new hygiene measures around the world, intelligent concepts have a key role to play in the bathroom – not just in public and semi-public spaces, but in the private spa as well. Touchless technology, for instance, is particularly suitable for implementing the increased hygiene requirements of these times. Together with Dr Peter Arens (Schell), Dirk Engelhardt (Geberit) and Frank A. Reinhardt (Pop up my Bathroom), we'll be focusing on hygiene, taking a look at the sector's product portfolio and reflecting on how its utilisation in both public and private settings has developed. Plus, we'll be explaining how important modern bathroom products like the shower toilet can be for personal hygiene. Host: Jens J. Wischmann (VDS)

Wednesday, 24 March 2021: Smart Bathroom
What does the bathroom of the future look like today?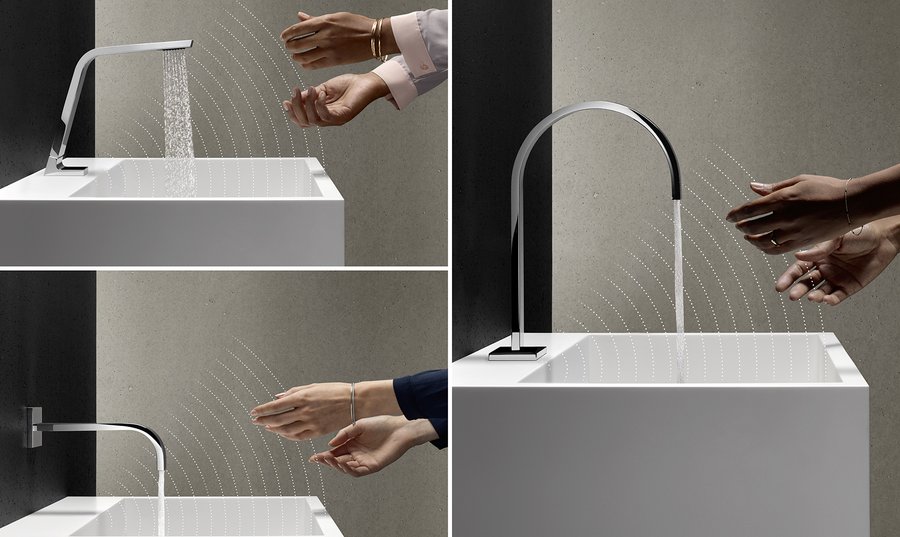 In future, will we be using our smartphones to navigate day-to-day activities in the bathroom? How does the Smart Bathroom differ depending on the generation it's intended for? And how much smart technology is really smart? Smart Bathroom isn't about the bathroom of a distant future, it's about a smart bathroom equipped with the technical possibilities of our time: the mirror can double as an information centre or provide atmospheric accompaniment as we perform our morning routines; smart controls for water applications help get the day off to a good start by appealing to all the senses, and in the evening an intelligent lighting control system turns the Smart Bathroom into a relaxing retreat. On day three, the Pop up my Bathroom Magazine shines a light on just how far smart technology has already come in the bathroom sector. Together with our guests Matthias Oesterle (Phoenix Design), Hubertus Brüggemann (Toto), Fabian Kienzle (Axor), Birgid Eberhardt (GSW) and Thorsten Moortz, we'll be taking a closer look at some of the latest products and discussing which groups of users embrace which smart tools. Host: Jens J. Wischmann (VDS)

Thursday, 25 March 2021: Bathroom refurbishment
How well prepared are we for the renovation wave?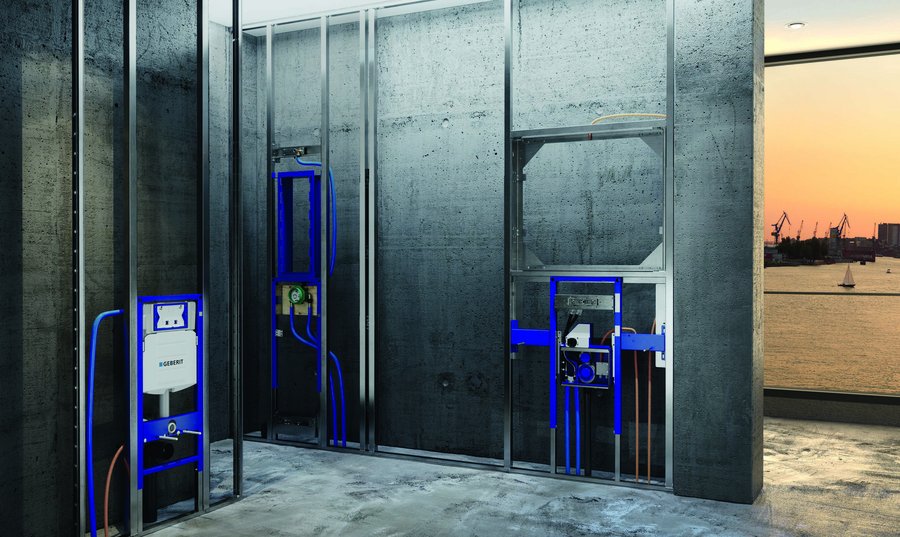 How are bathroom planners, the trades and dealers responding to the renovation wave? Which systems can provide support for the trades? What impact does refurbishment have in terms of the interaction between the products in front of and behind the wall? If market researchers are to be believed, renewing the bathroom tops the list of planned renovations in Germany. Product concepts that are specifically intended for refurbishment and modernisation projects could help the sector take full advantage of the dynamism to be found in this market and make more efficient use of it, even when staffing levels are low. That's the issue we'll be focusing on in the Pop up my Bathroom Magazine on day four – together with our guests Dirk Engelhardt (Geberit) and Jörg Pütz (Marketing2Grow), Martin Langen (B+L Marktdaten) and Stefan Hoske (Axor). Host: Jens J. Wischmann (VDS)

Friday, 26 March 2021: Living Bathroom
How can a bathroom double as living space?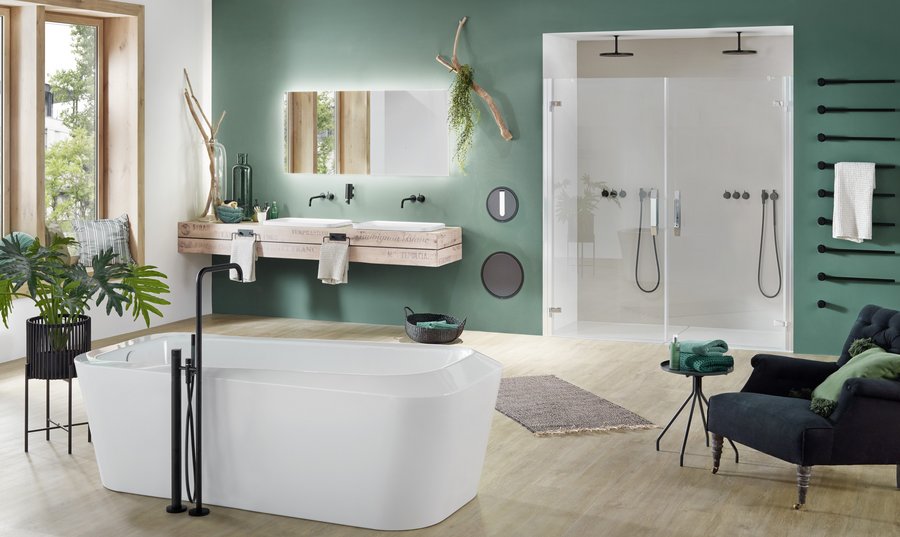 What turns the bathroom into a feel-good space? Which furniture will be enhancing the bathroom in future? And what does holistic bathroom planning mean? The Living Bathroom is a response to the still-growing demand for an individual, comfortable, convenient and cosy wellness retreat in one's own four walls. It's featuring more furniture and more fabrics, is more flexible and more attractive. On the final day of the Pop up my Bathroom Magazine series, we'll be focusing on the top trend towards cosiness in the bathroom – together with bathroom planners Andrea Wirges-Klein (wirges-klein architekten), Christian Wadsack (ho.w - Hofmann + Wadsack) and Torsten Müller, journalists Dennis Jäger (SBZ) and Frank A. Reinhardt (Pop up my Bathroom) and colour expert Dr Hildegard Kalthegener (Farbstudio Dr. K). Host: Jens J. Wischmann (VDS)