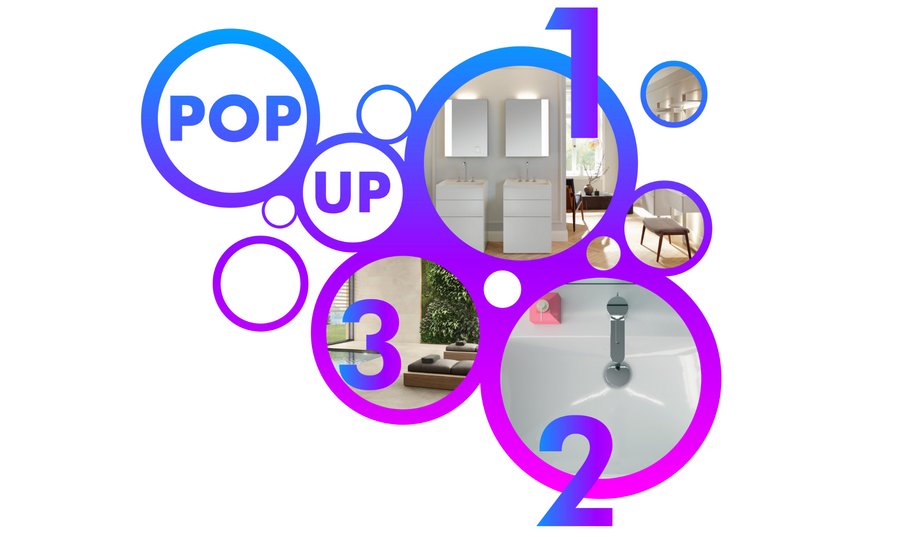 A room-creating furniture program, a smiling washbasin and a minimalist spa interior caused the greatest sensation among the Instagram posts by Pop up my Bathroom in October.

In October, we again showed cool bathroom ideas and current bathroom trends and presented new products on Pop up my Bathroom Instagram. The image of the monolithic washbasin duo from Burgbad's room concept rc40 reached a particularly large number of Instagram users, while the post on the Geberit Smyle washbasin, the second-place winner, seems to have raised many smiles. The Instagram users also particularly liked the minimalist, elegant spa atmosphere, supported by large-format ceramic tiles from the Hudson collection by Villeroy & Boch: our third-place winner.

1st place: rc40 from Burgbad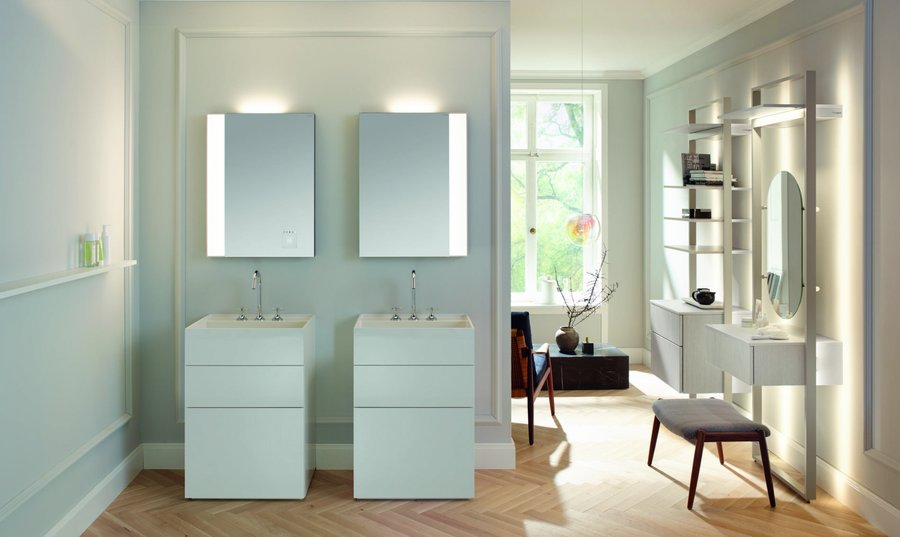 Airy, homely, functional, individual: the space-creating furniture program rc40 from burgbad offers many elements that look particularly good when they stand alone - such as the monolithic single washbasin or the aluminium profiles with integrated lighting that can be used as a make-up area, shelf, cloakroom or washbasin. As a niche solution or as add-on modules, they also form the perfect interior of walk-in wardrobes.

2nd place: Smyle from Geberit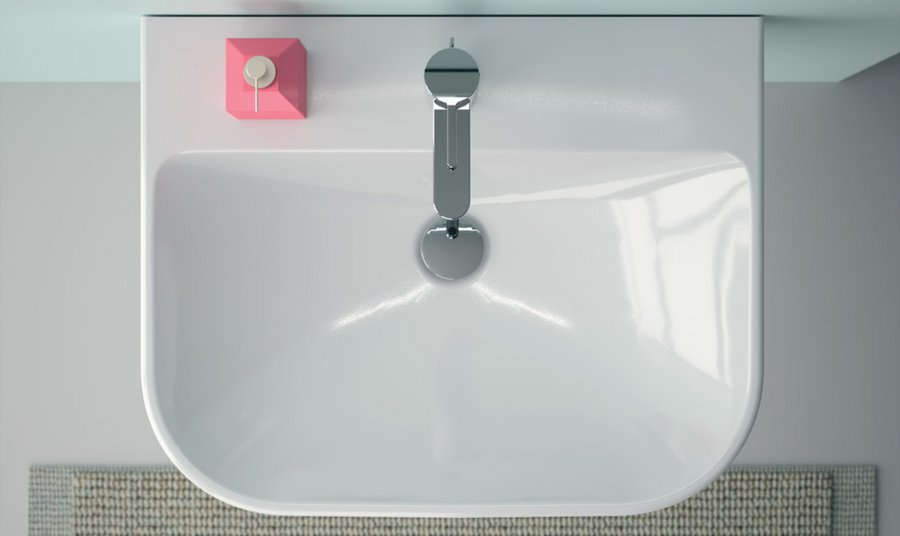 The Geberit Smyle washbasins exude a visual lightness. Filigree lines, round shapes and the narrow edges of the washbasins contrast with the functional interior basin and generous storage space in the rear area. The washbasins are available with slightly rounded edges (soft organic) or with a square design (soft geometric).

3rd place: Hudson collection from Villeroy & Boch
Large ceramic tiles are also ideal for a minimalist interior in the bathroom. Light and dark contrasts of a few colors and coordinated format variations of the tiles create a pleasant atmosphere. In addition, with tiles in different colours and formats, functional areas can be optically highlighted or separated from one another, giving the room a clear structure.