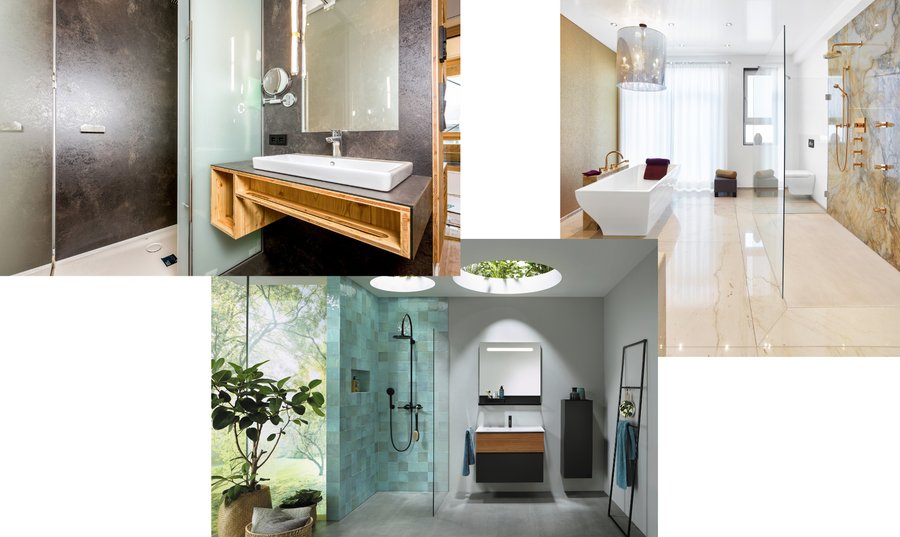 Instagram is also a popular source of inspiration in the sanitary industry and among architects. On our Instagram channel, we present the coolest bathroom ideas almost every day. We also use this medium to keep our followers up to date on the latest bathroom trends and developments in the bathroom sector. Our best-ofs of the month show which of the motifs editorially selected by the Pop up my Bathroom team are best received by Insta users.

The motifs of a hotel in Tyrol equipped by Bette with an integral shower area, the ambience designed with cool skylights and natural views around the new Fiumo washbasin ensemble from Burgbad with pleated fronts and the homogeneous tone-in-tone design of large natural stone walls and floors with a fully integrated Tece system.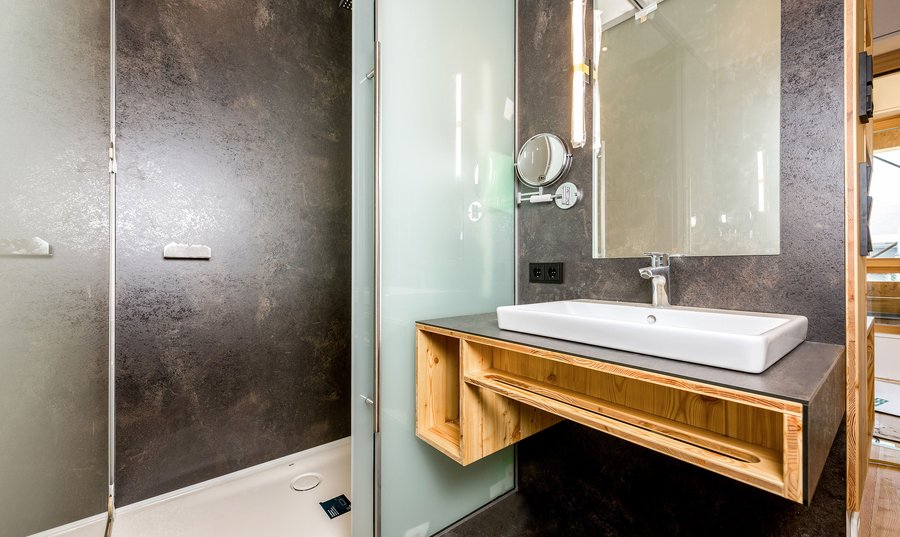 Direct access to the ski slopes, panoramic views of the mountains from the sauna and an outdoor pool that's heated all year round: that's just a taste of what the Tirol Lodge Ellmau on the Wilder Kaiser ridge has to offer. And what's more, it was constru cted entirely of wood in a modular design. To play it safe with regard to the showers in the wooden bathrooms, the firm of architects opted for a floor-level shower tray from Bette, as the company offers custom solutions that are well suited to wooden buildings. Find out more about it on our blog post.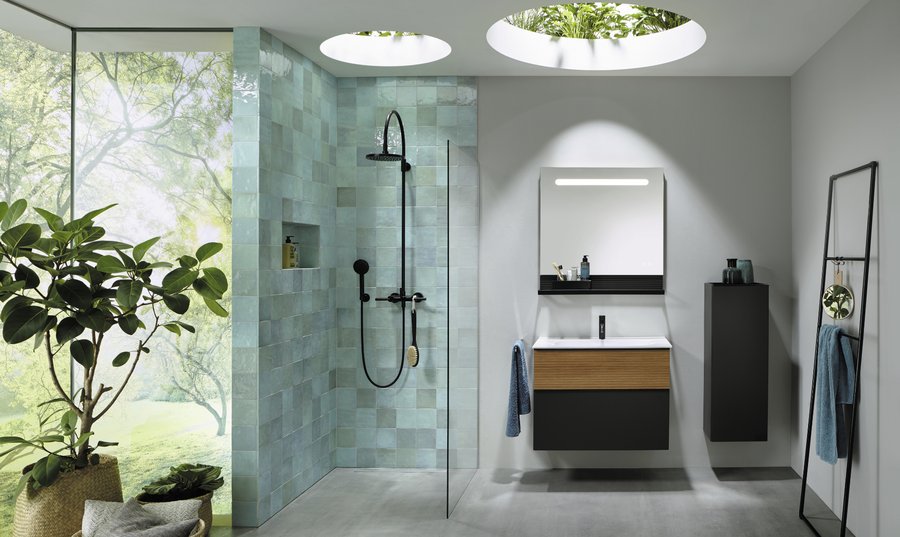 With fronts in graphite soft matt and warm Tectona décor cinnamon, the new bathroom furniture collection Fiumo from Burgbad looks very elegant – here pictured with pleated front at the top drawer, pleated board with storage railing on the light mirror and semi-high cupboard.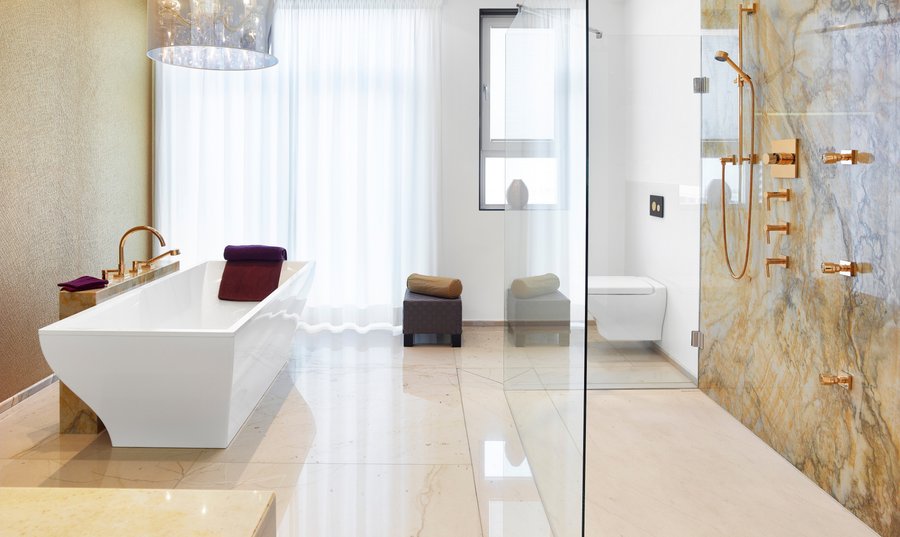 A unique selling point for every bathroom – naturalstone. It can hardly be more individual, because natural stones are always unique. With the natural and noble appearance of marble, granite or quartzite in the bathroom owners will always make a statement. Pictured: natural stone by Granit-Marmorwerk Stächelin GmbH and Tece systems.