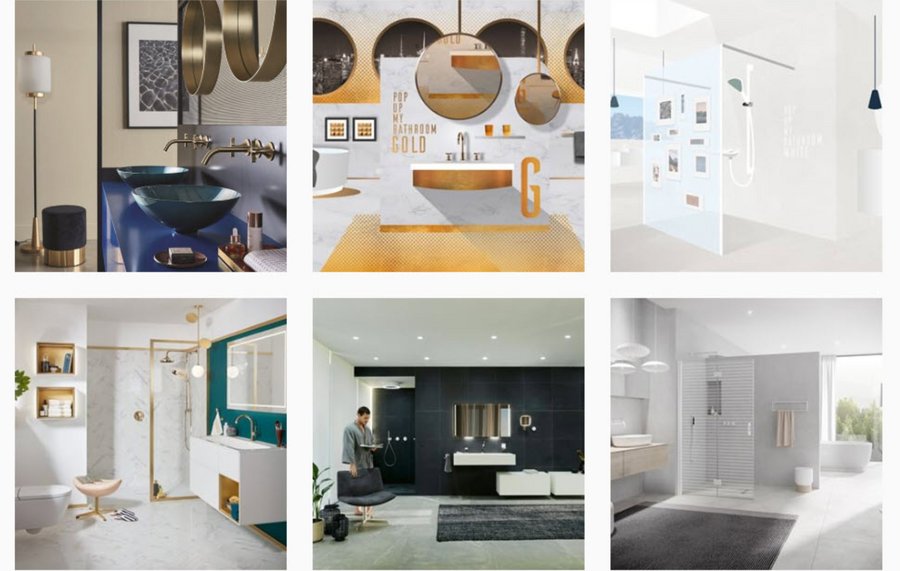 If you're curious about the coolest ideas for the bathroom and want to stay up to date on the latest trends and developments in the bathroom sector, we warmly recommend the Pop up my Bathroom Instagram account: @popupmybathroom.

As the makers of the Pop up my Bathroom showcase, which has been providing trend-conscious bathroom planners & co. with orientation at the ISH in Frankfurt for some years now, it goes without saying that a passion for bathrooms is part of our DNA – and the Pop up my Bathroom Instagram account gives us even more scope for sharing our enthusiasm. Intended as an additional information platform for creative bathroom design, it gives architects, designers and fans in general the opportunity to see and discover the very best the industry here has to offer.

This virtual showroom is edited and curated by the German bathroom sector, represented by the German Sanitary Industry Association (Vereinigung Deutsche Sanitärwirtschaft e.V. [VDS]). Follow us into wonderful bathroom worlds and be inspired by the diversity of bathroom architecture and styles that we regularly present on the Pop up my Bathroom Instagram account. See you on Instagram!

Your Pop up my Bathroom Team