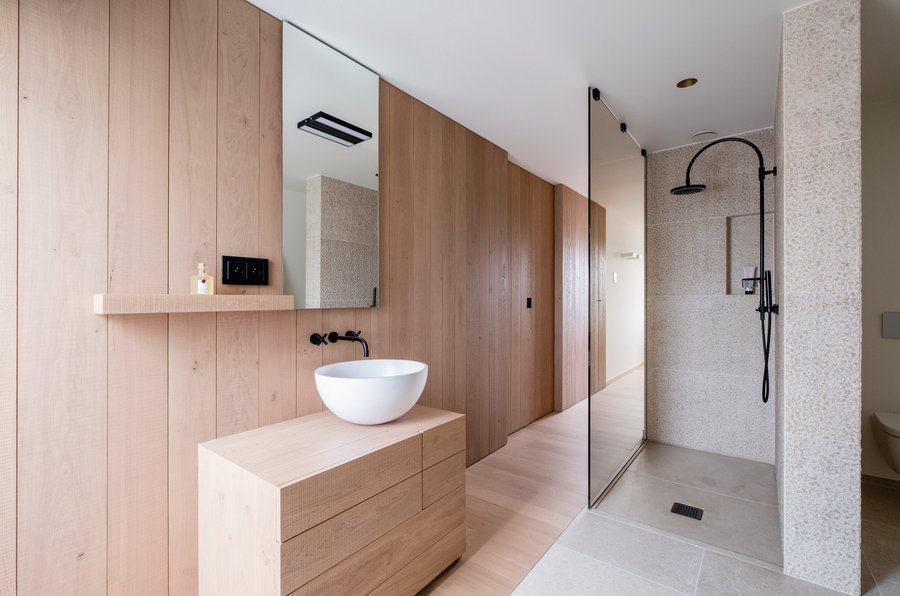 It is to be a real country house, cosy and simple, yet style-conscious and modern: To put this into practice, the architects at the MarS Architecten office in Vilvoorde, Belgium opted for a thatched roof that surrounds much of the façade like a cocoon. Also the interior is dominated by natural materials such as stone or wood. Mixers and shower solutions from Dornbracht, designed by Sieger Design, are integrated into the design concept.

The openness that is a feature of the interior of the main house is given structure by custom-made cabinets, panel walls, or sliding doors. Natural stone, steel, and light oak are the preferred choice for creating a comfortable, homely atmosphere. Black steel elements, such as the staircase linking the spacious living and dining zone with the first floor, are a dynamic addition to the ensemble.

Next door, in the open plan kitchen and living room, it is the design classic Tara from Dornbracht over the sink that takes the eye: The Matte Black finish is mirrored by the dark floor tiles and also harmonises with the solid wood fronts of the kitchen cabinets. With its slender, semi-circular spout and exposed position in the light-filled space, the fitting takes on a sculptural appearance.

Lots of wood and open spaces also in the bathrooms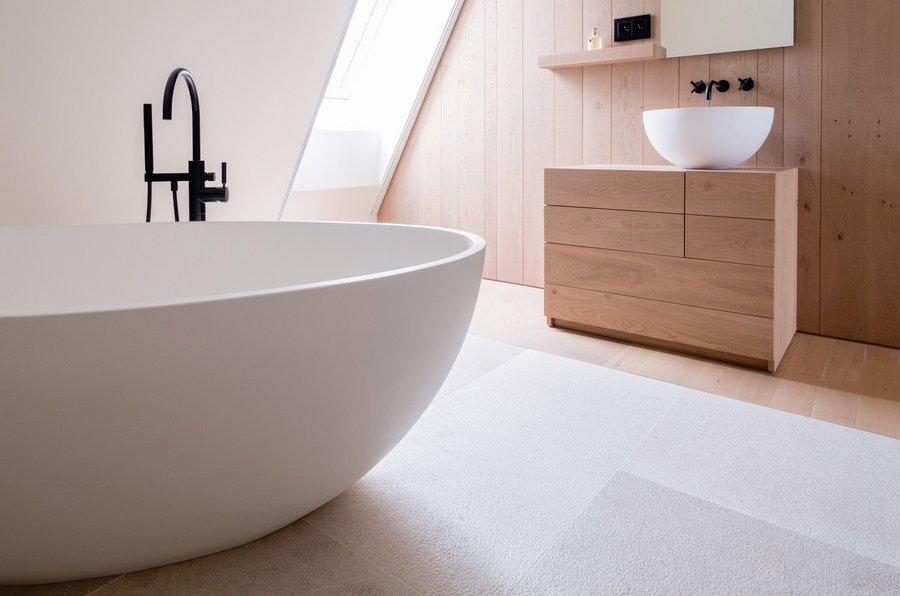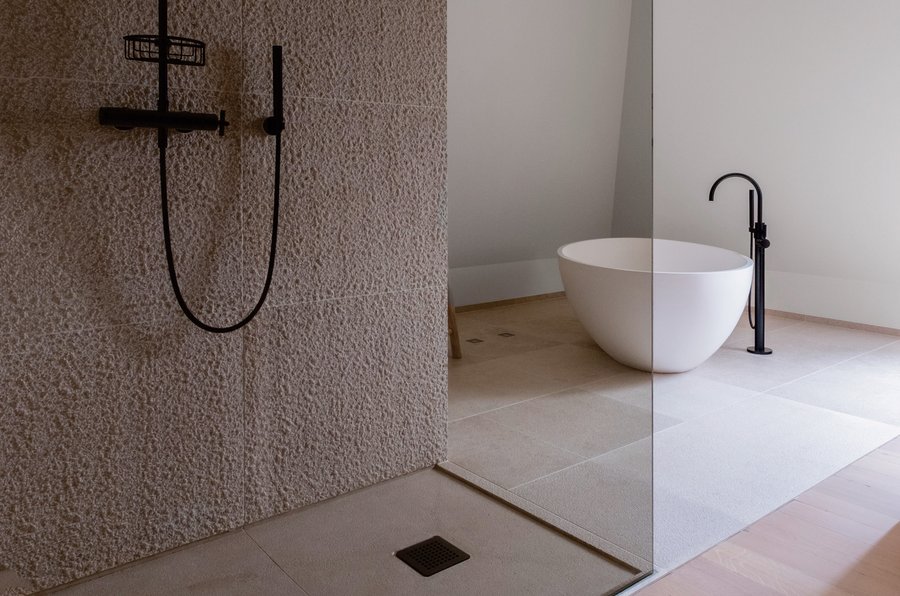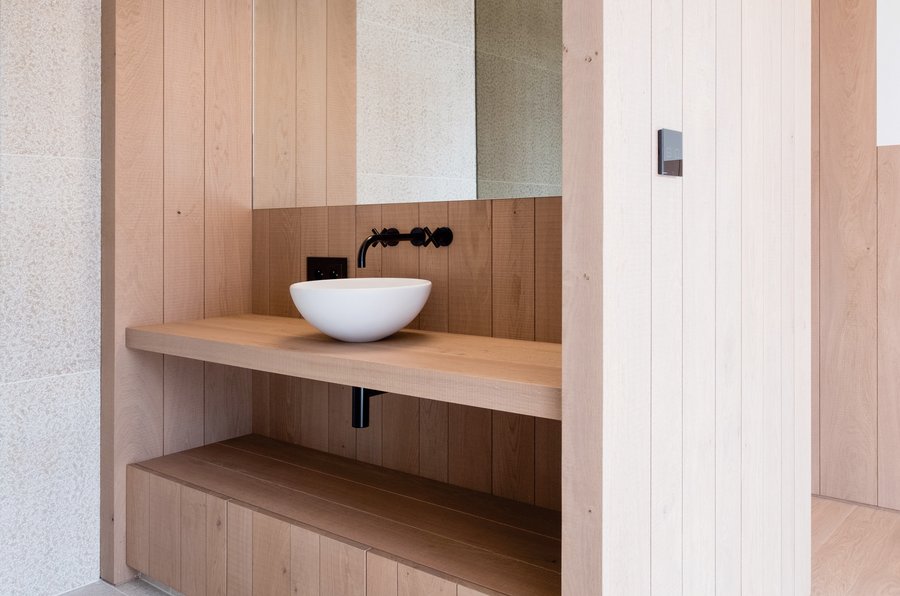 The three bathrooms have the same design features as the rest of the interior: an open layout, combined with bleached oak, natural stone, and white walls. Tara in Matte Black was the choice here too – this time in combination with white basins. The characteristic cross-handles contrast gently with the severe architecture, which is shaped by vertical lines. In the largest bathroom, the Dornbracht icon is captivating, both as a wall-mounted fitting and as a freestanding variant next to the bath. In front of the sober white sloping roofs, the latter is particularly good. Matching Dornbracht products were also installed in the shower.

The same wall-mounted fitting can be found at the washstand in the second, equally minimalist bathroom. The Matte Black showerpipe sets an elegant tone in front of beige, Croatian limestone tiling. In the third and smallest bathroom, the Tara wall fitting immediately takes the eye: The severe combination of the black fitting, white washbasin, and white toilet is softened by oak panelling and light-coloured floorboards.