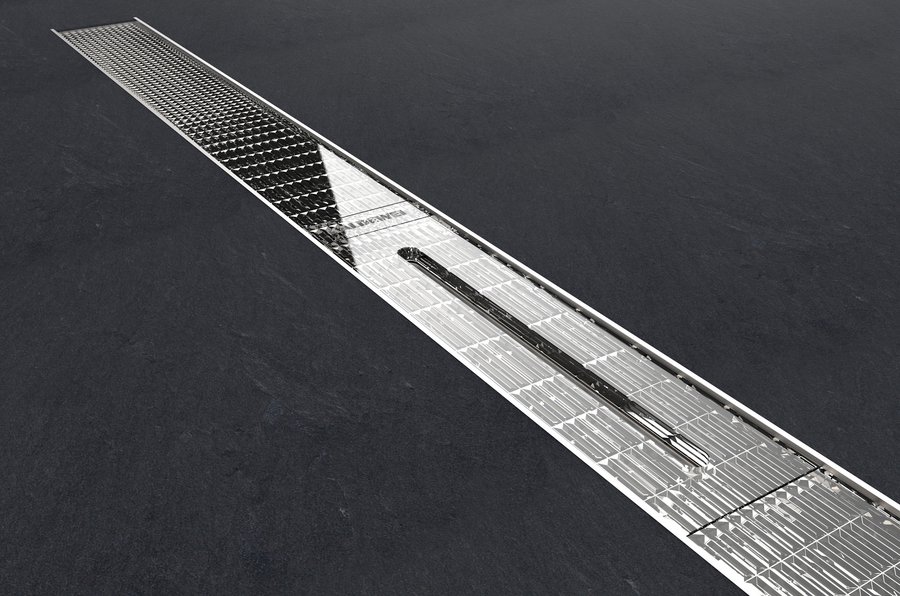 Kaldewei, the sanitary brand known for its floor-level showers, has now added a special feature to its portfolio: the Flowline shower channel line. Designed by the renowned Studio Aislinger and equipped with the patented Click'n clean mechanism, the shower channel is, according to the manufacturer, particularly easy to maintain and clean. Another highlight is the integrated heat recovery system.

For a flexible shower area design, Studio Aislinger has created FlowLine in various surfaces and colour nuances in a reduced design. In addition to the Crystal luxury variant with an elegant glass surface, the surfaces brushed stainless steel, champagne, gunmetal, white matt and black matt will be available from autumn 2023. The shower channel can be positioned freely in the shower area and is offered in a length of up to 150 cm. Thanks to the Click'n clean mechanism, the cover can be opened and closed with just one hand - for quick and hygienic cleaning.

Saving energy even when showering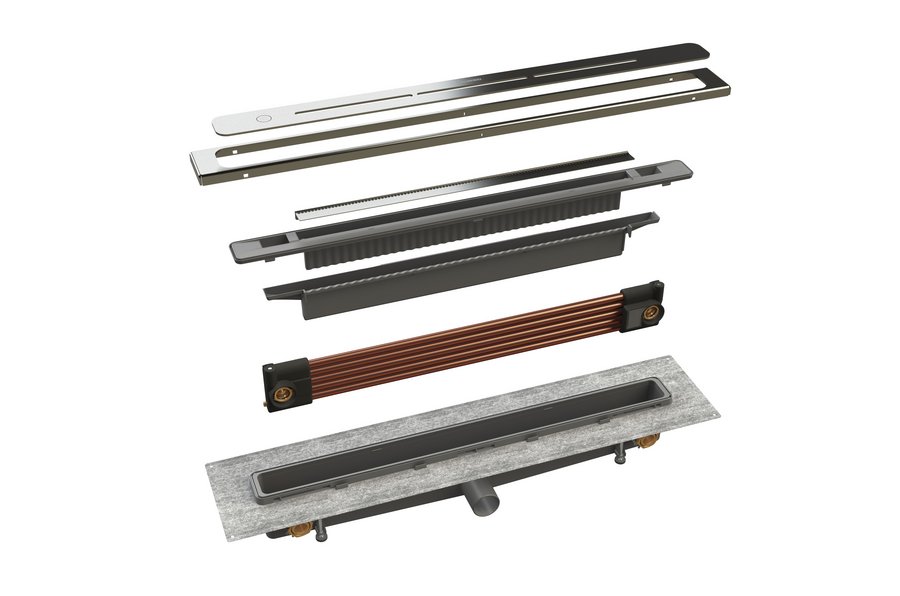 Hot water requires a similar amount of energy as heating does; and up to 80 percent of the total amount of hot water created is required for showering.  In recent years the focus has been on developmenting ways to heat more efficiently and using less energy but a lot of hot water is wasted as it flows unused down the drain. The "Heatrecovery" version of the shower channel provides a remedy. It uses the heat of the outflowing shower water to preheat the cold fresh water on its way to the shower fitting. A heat exchanger that is completely and invisibly integrated into the waste thus ensures efficient heat recovery. In the spirit of sustainability this saves energy, noticeably reduces costs and reduces the carbon footprint.