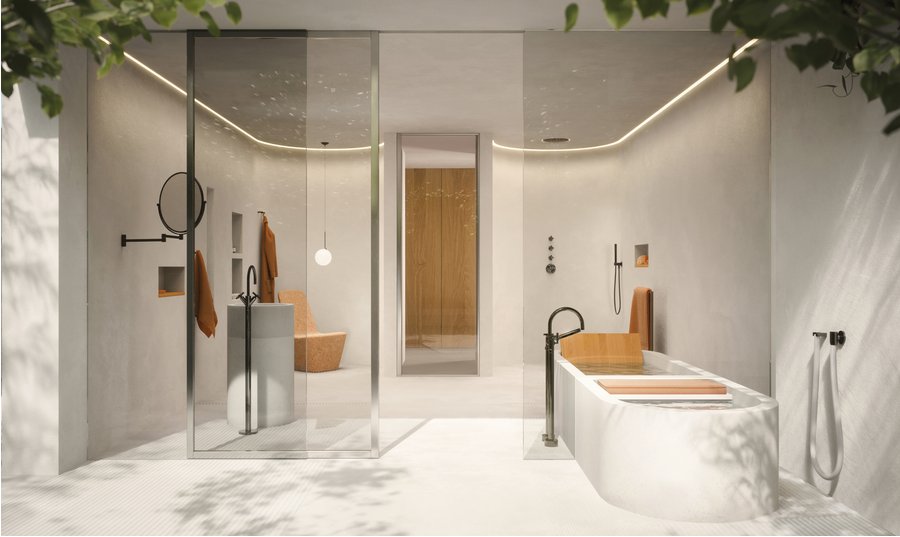 Inspiration meets style: Tara from Dornbracht has been an archetype in the design of fittings for 30 years. To mark its anniversary, the Iserlohn-based company has given its series new product variants and finishes - and on top of that, it has given it a minimalist bathroom architecture tailored to Tara.

Tara presents basic geometric shapes in a timeless design. Inspired by the Bauhaus school, the fitting impresses with its clear, precise lines, characteristic cross-handles, and a slender, semi-circular spout – With its minimalist-elegant look, it aims to provide understated luxury in the bathroom.

One of the essential qualities that distinguishes classic design is universality. This also applies to Tara. Introduced in 1992 and undergoing a design refinement in 2008, the series has since felt at home in a wide variety of bathroom architectures.

New variants and finishes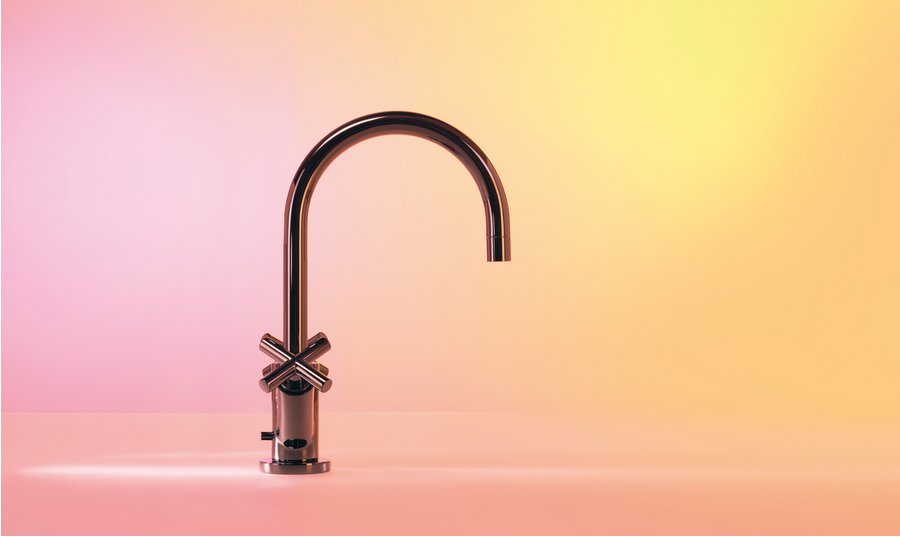 With a wide range of products and a choice of available finishes, Tara opens up innumerable options for individual design preferences. The series is now available in three new finishes: in mystically warm Dark Chrome, as well as in gloss or brushed variants of the (22 ct) light gold Champagne finish.

The new edition of the lever variants is another special feature. These are now also offered for all washstand fittings. Tara's balanced proportions, guided by the ideal of the "golden mean", are retained, as is the 180° curve of the spout. The fitting is especially user-friendly as a single-lever mixer. 

Two new handle variants are also available: matt black painted handles and textured handles in all the finishes used for Tara. Additional new products, such as the free-standing single-hole basin mixer, or the three-hole mixer with a flat spout, emphasise the versatility of the Tara design and the series depth.

The new Tara bathroom inspiration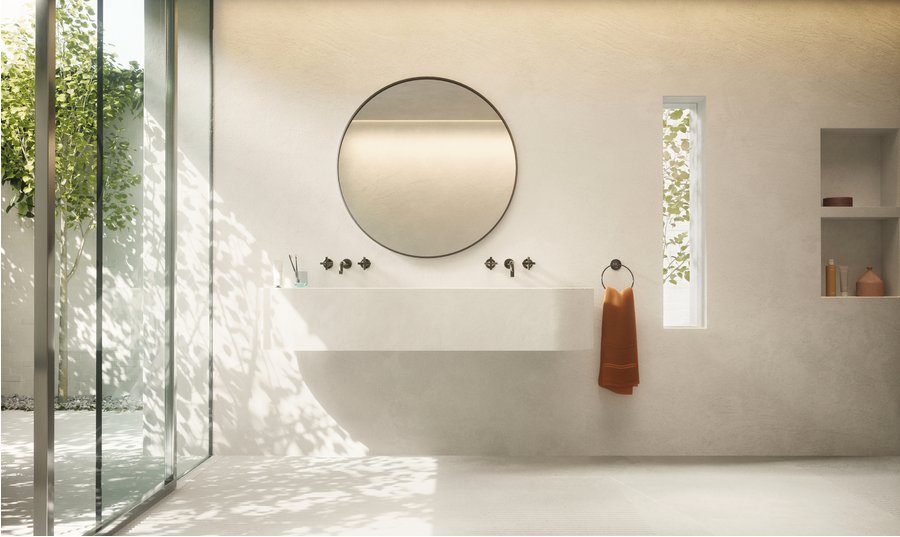 To mark its 30th anniversary, Dornbracht has developed a bathroom design tailored to Tara. The concept wants to translate the minimalist design of the fitting into an architectonic gesture. By consistently focusing on basic geometric shapes and making efficient use of space, Dornbracht's new Tara architecture is about to put the focus firmly on the here and now.

The bathroom intentionally only contains essentials – a washstand and a rain shower, supplemented by a spacious bath and seating. Light lime plaster is used extensively. Its matt finish is warm to the touch and behaves differently, depending on how the light strikes it, bringing out the vibrancy of the material. Grooving on the floors and the washstand enhances the sensory experience, creating additional visual appeal. This is combined with wood and glass, as well as terracotta-coloured textile notes. This reduction to the essentials creates an unassuming atmosphere of clarity, which is particularly highlighted by the use of the new Dark Chrome finish of Tara.