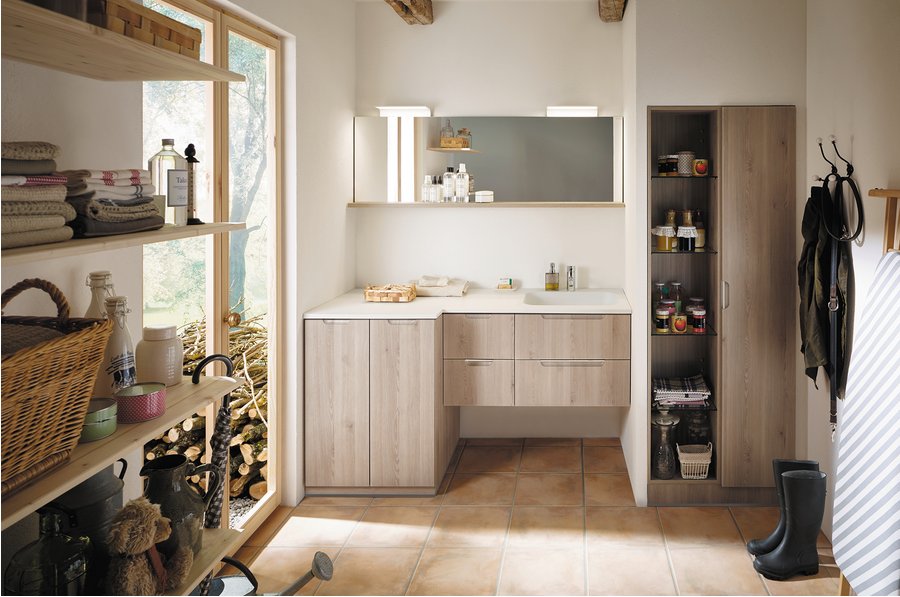 While most people in the German-speaking world have to manage with a bathroom that averages just 9 square metres, the way rooms in single- and two-family homes are used is being redefined: private spas, children's bathrooms, guest bathrooms, outdoor bathrooms and bathrooms for everyday uses are increasingly being implemented as differentiated space types.

The way space is allocated in private homes is being redefined – changes in society are influencing the floor plans of single- and two-family houses as well. Patchwork families have very different requirements of a bathroom than a "normal" family. When several generations live under the same roof, the bathroom has to be flexible and multifunctional as well as barrier-free and cosy. What's needed is a multipurpose space that enhances the quality of the time spent in it. If the bathroom planner can't meet all the requirements in a single room and enough space is available, a floor plan with two or even three bathrooms is an alternative that makes good sense.

Keeping private and public separate: the guest toilet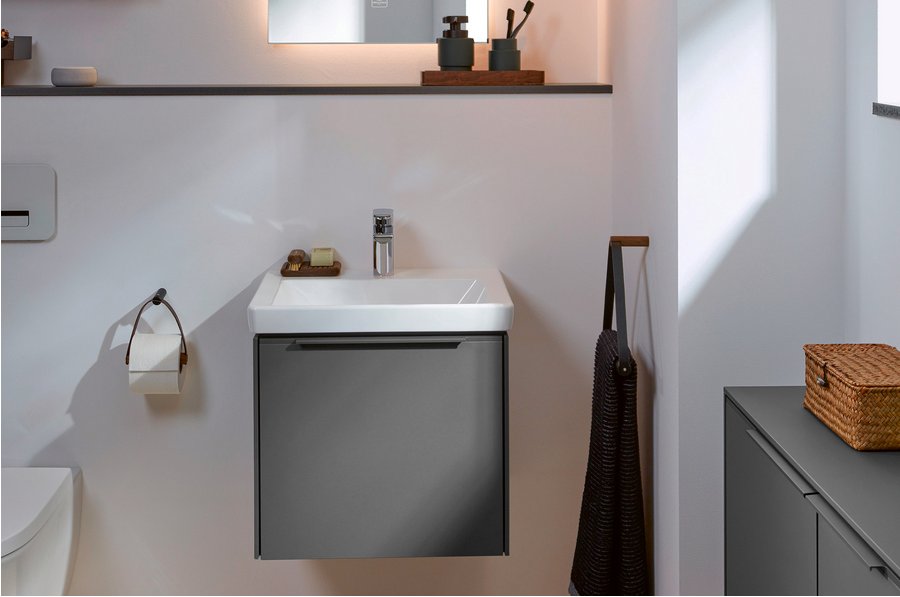 For years now, a clear separation between a bathroom used by the occupants of the house and one used by visitors has been an important aspect of bathroom planning. Ideally, visitors shouldn't have any access to the private spa; friends, delivery drivers and tradespeople can use the guest toilet, which also provides an alternative for those who live in the house if another family member is spending longer than expected in the private spa.

The bathroom industry recognised the guest toilet as a growth market back in the 1980s and has meanwhile developed a wide range of purpose-designed elements that provide a high standard of comfort and convenience. Due to the limited space and smaller number of functions, products for the guest toilet are usually smaller and more compact. Less storage space is needed, and as a rule there is no shower or bathtub.

A new-found enthusiasm for nature: the outdoor bathroom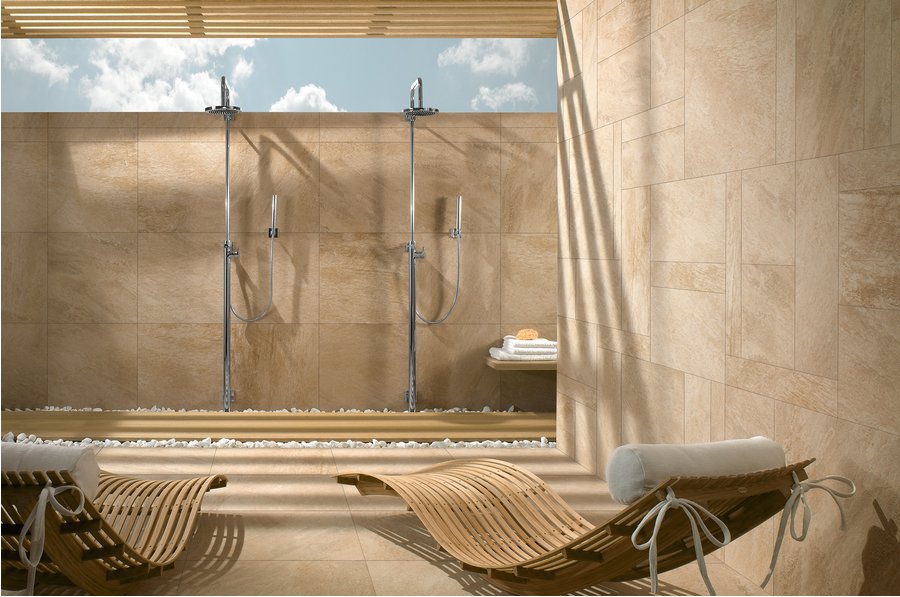 Linking the bathroom with nature makes sense – and not only for sustainability reasons: if the bathroom is on the ground floor or the architect has a free hand, a view of or even access to the greenery will guarantee the morning gets off to a refreshing start. While it's true that the weather in northern Europe places certain limitations on the outdoor bathroom trend, extending the bathroom into the outdoors is highly appealing to its users. An outdoor bathroom for the summer is a very special thing, and the addition of a pool rounds the private spa off to perfection.

The fitness bathroom: a gym with guaranteed relaxation bonus
Whether it's a spinning bike, rowing machine, treadmill or yoga mat: for many people, exercising in a private setting is an important basic need – and the growing desire to do so in their own four walls goes back further than the home-working boom or the restrictions as a result of the corona pandemic. Combining fitness activities with the bathroom seems like an obvious solution – ever since Sebastian Kneipp developed his hydropathic applications, water has been regarded as a therapeutic medium that can be used in a wide variety of ways. Equipped with a whirlpool, a shower with horizontal, waterfall and rainfall sprays or an infrared cabin, the bathroom becomes a private gym with a guaranteed relaxation bonus.

The functional bathroom in the basement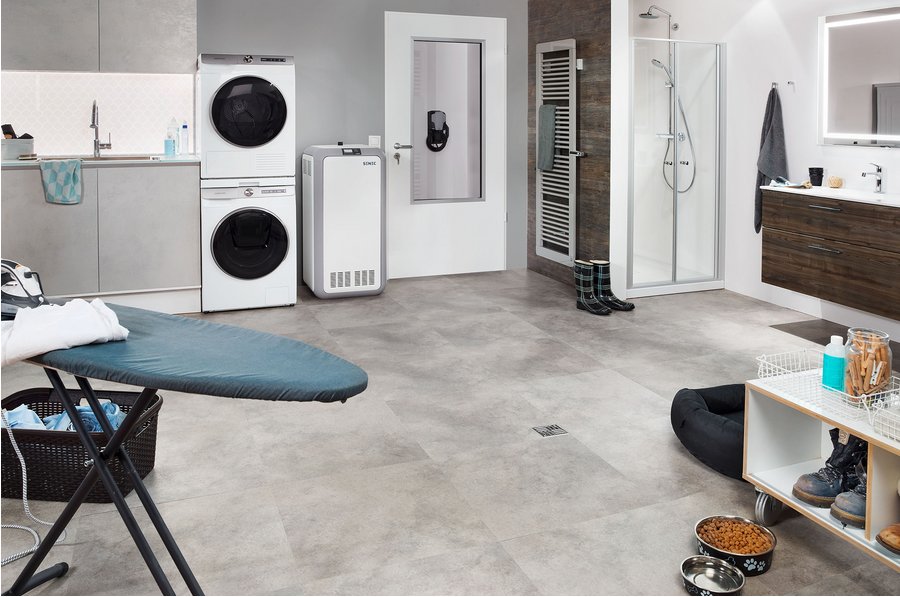 One basement can be very different to another. Whereas in the past it tended to be used for storing food or other items, these days the basement increasingly serves as an extension of the living space – as a utility room, for instance, a gym or a soundproof music room where the kids can practise the drums. And in single-family houses, it's an increasingly popular location for a second bathroom – especially if there's not enough space under the roof or the plumbing and wiring in the basement make it a more convenient option.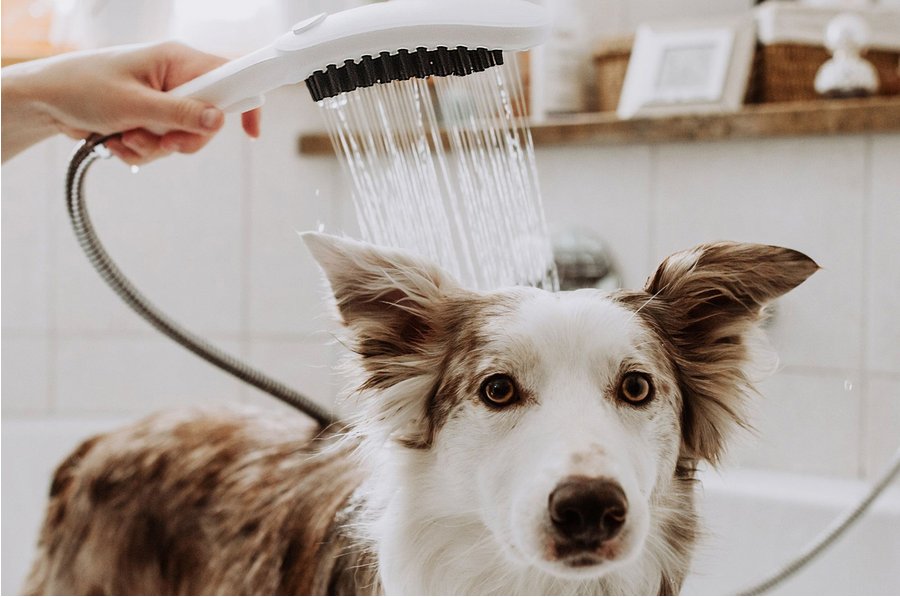 Dog owners are also grateful for the possibility of cleaning off their four-legged friend after a nice long walk without flooding the private spa. A level access shower and a hand shower specially designed for the purpose make light work of washing and grooming the dog. For those with a sauna or infrared cabin in the basement, installing an extra shower or bathtub is a must if they want to avoid running all through the house afterwards. And having a shower nearby is extremely convenient after working in the garden, on the car or at the workbench as well.

A wealth of possibilities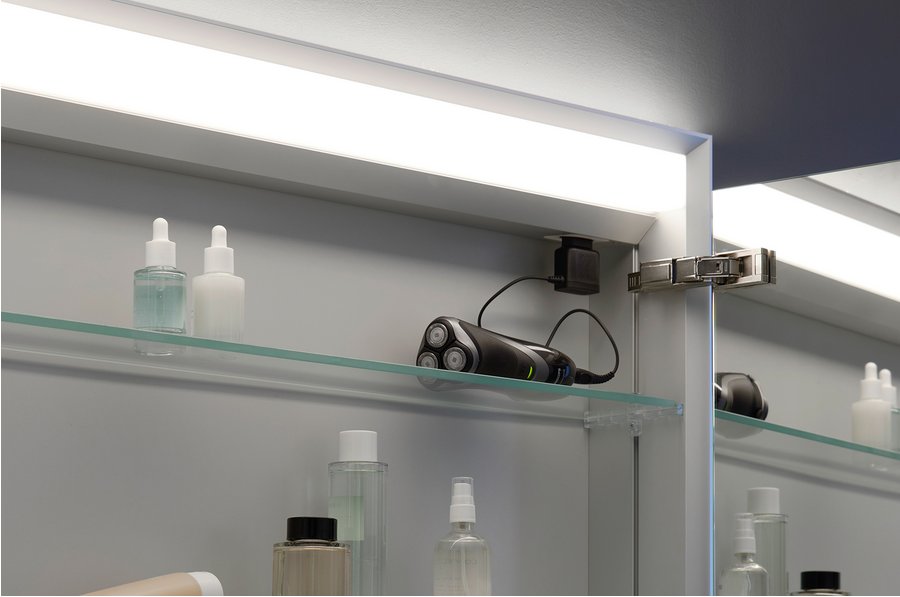 Whenever a new bathroom is created in an existing building – regardless of whether it's under the roof, in the basement or in a former bedroom – laying the water and wastewater pipes isn't the only aspect that needs careful consideration; good ventilation is crucial too. If there's no window, an efficient ventilation system needs to be installed. However, when it comes to light, the absence of a window isn't a major disadvantage thanks to the many attractive options made possible by LED technology. And the high-tech solutions for illuminating showers, bathtubs and furniture available from the bathroom industry itself will turn any basement bathroom into a feel-good space. In some cases, brand-name suppliers even offer sophisticated mirrors and mirror cabinets equipped with LED lighting systems that are designed to illuminate entire rooms, making more complicated lighting installations superfluous. And many collections from sanitaryware and bathroom furniture manufacturers include standard options for small or guest bathrooms, such as models in reduced sizes or lines with a compact design.

Bathrooms with differentiated functions
So nothing actually stands in the way of the bathroom's continued evolution as living space for individual wants and needs. And because many people no longer regard the standard bathroom as a satisfactory option, the trend is moving towards a third bathroom. Users' individual needs are playing an increasingly important role in bathroom planning. And because those needs change in the course of a lifetime, a bathroom has to be not just functional but flexible too. While a guest bathroom means there's no need for friends and visitors to set foot in the intimate private spa, an additional bathroom expands the scope for individual usage: it might take the form of an extra bathroom in the basement for fitness fans or pets, a little wellness oasis combined with a sauna or infrared cabin, an outdoor bathroom or a room with a shower for gardening enthusiasts and amateur handymen.