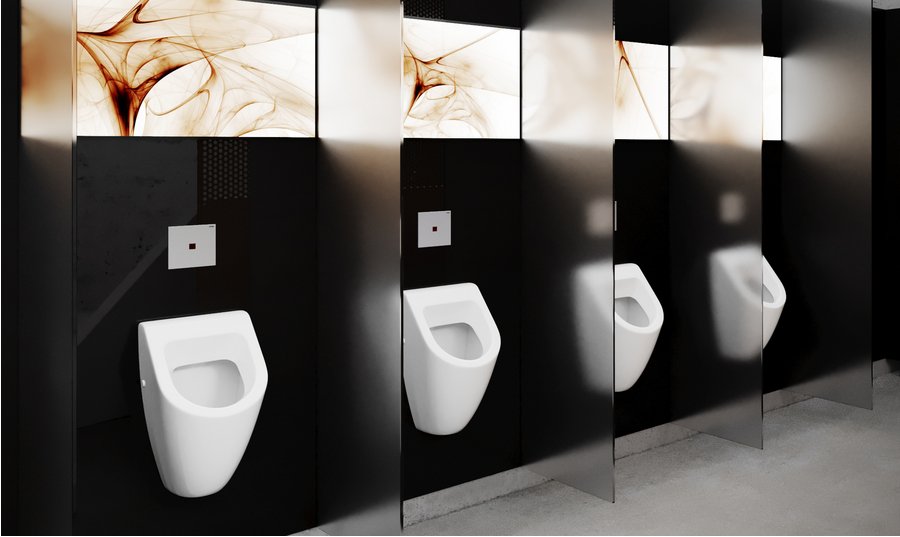 The right combination is key: to meet the demand for best possible hygiene, urinals in public sanitary facilities must be designed in combination with touch-free flushing solutions. Viega offers two different touch-free flushing technologies. One is a concealed flushing solution and the other is controlled by infrared technology.

In public sanitary facilities, urinals are almost a matter of course, as they offer hygienic benefits for both operators and users. However, in order to provide a fully rounded solution, urinals also need to offer touch-free flushing technology. The two touch-free flushing technologies of Viega are taking hygiene up a level and they are featuring a wide range of design options. They also provide protection against vandalism, support various optional flushing settings and are very easy to clean.

The concealed flushing solution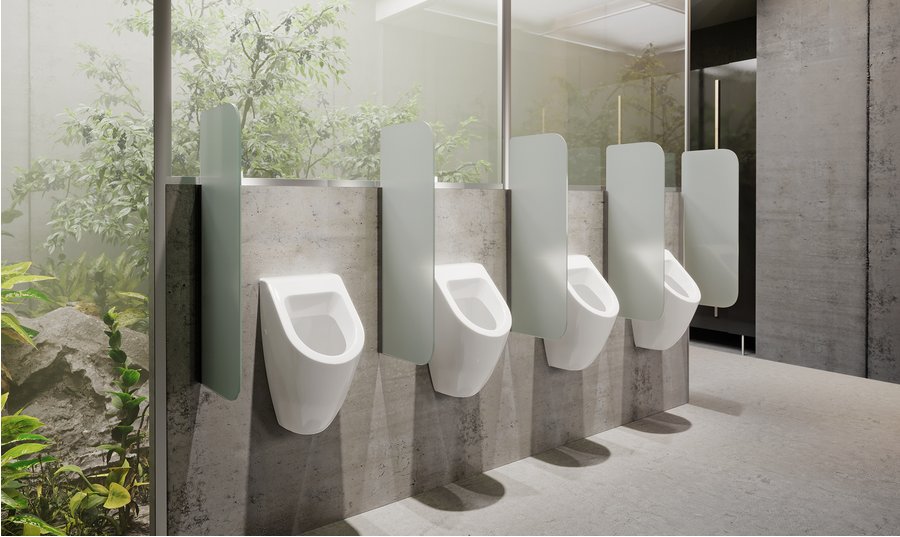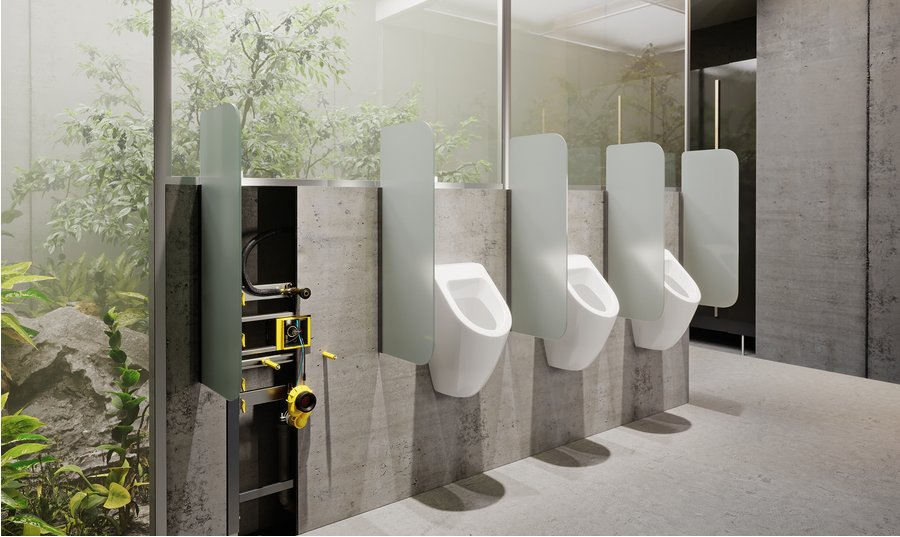 For the concealed flushing solution, neither a flush plate nor a cover plate is visible on the wall. Instead, a sensor installed inside the urinal siphon registers the changes in flow and temperature that occur whilst the urinal is in use and subsequently triggers flushing automatically. This technology can be relied upon to work unseen and delivers optimum hygiene and cleanliness combined with maximum protection against vandalism.

Alongside hygiene, usability is another important consideration for the operators of public sanitary facilities. Even here, concealed flushing scores points by offering three different flushing volume options depending on use. They include flushing with one or three litres, as well as a dynamic option, which automatically detects high use frequency and reduces the flushing volume from three litres to one. One example of high use frequency might be at half time during a football match or at the interval during a concert. Flushing frequency is then also limited to one activation per minute. Depending on the selected setting, additional hygiene flushing can also be triggered automatically after 24 hours.

A practical diagnostic function can also detect faults and respond accordingly. Flushing is triggered automatically if a blockage in the siphon is preventing the urinal from flushing, for example, or if the water level in the siphon is too low. Viega's concealed flushing solution is available as an equipment kit. It is compatible with the corresponding version of the Viega Prevista Dry urinal element.

Flushing solution using infrared technology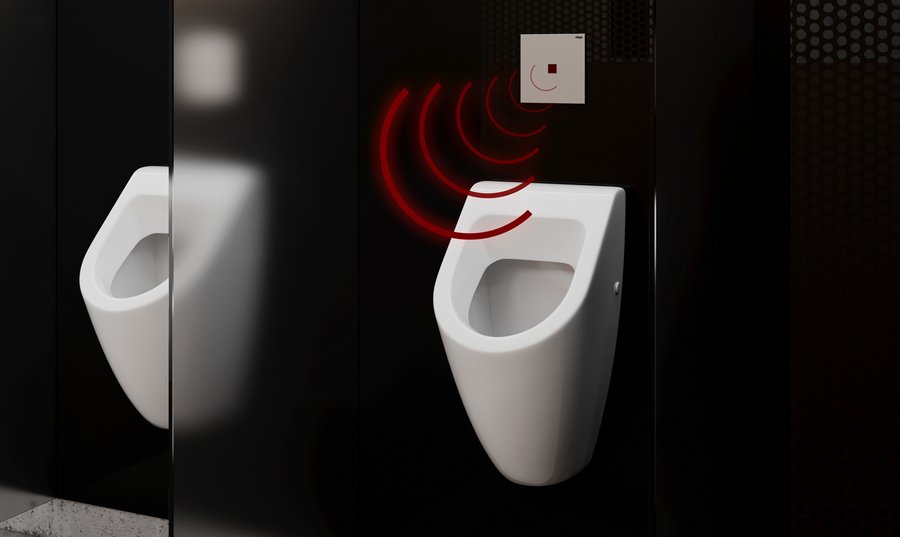 Thanks to an infrared sensor in the flush plate, this flushing option also delivers maximum hygiene by being touch-free. Standing in front of the detection range of the infrared sensor for at least eight seconds will always trigger flushing. Both the detection range and the flushing volume and duration can be adjusted in line with expected use and to meet individual requirements.

In the event of interruptions in use (such as those that might occur at certain times in schools or hotels), the preservation of drinking water quality becomes the top priority. To avoid stagnation in drinking water pipelines and prevent germ formation, the infrared flushing solution is fitted with a special technology. This enables flushing to be programmed very easily and then triggered at specific times.

The infrared technology is installed behind the wall together with the compatible Viega Prevista Dry urinal element. Once installed, only the flush plate (available in two different designs) with its integrated sensor is visible. The Visign for More 200 IR urinal flush plate, for example, is available in wood stained oak, jet black or traffic white glass, as well as in various plastic options. So it can be harmoniously integrated into different interior design concepts in public spaces.