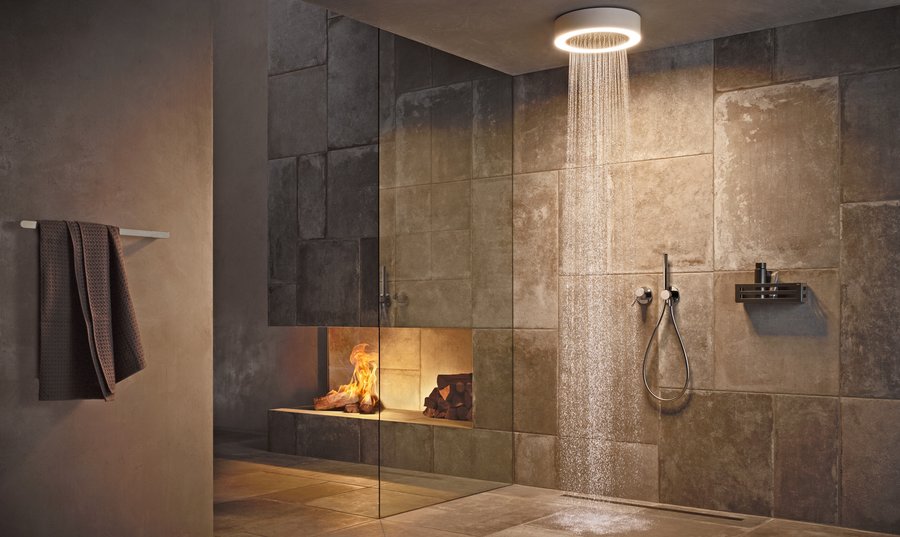 We love spending time at home – also in the bathroom. Its overall design is becoming more and more cosy and welcoming – and is being increasingly influenced by general interior design trends as a result. At the same time, however, new technical features are a must-have in the bathroom too. At Pop up my Bathroom, we're showcasing the 2020 launches from German bathroom brands that are creating a sense of anticipation in the run-up to the ISH digital 2021 and giving us an indication of which direction we can expect further innovations at the industry's leading trade fair to come from.

At the ISH 2019, Pop up my Bathroom proclaimed the renaissance of colour in the bathroom. 12 trend installations presented practice-based colour and product recommendations for contemporary bathroom design. With the result that colour was omnipresent as a design theme for the bathroom… and still is. "That provided a long-awaited incentive to renovate by encouraging people's desire for more colour and lifestyle in their bathrooms. And it wasn't limited to the media and exhibitions; a lot of manufacturers, dealers and tradespeople have picked up on the colour theme too and are now giving it greater emphasis in their communications," says Jens J. Wischmann, managing director of VDS.

The trend towards colour in the bathroom continues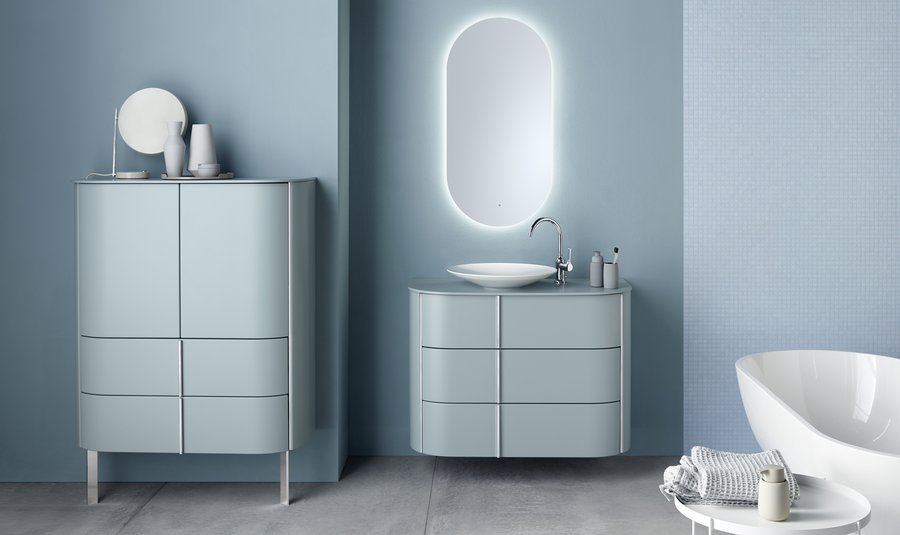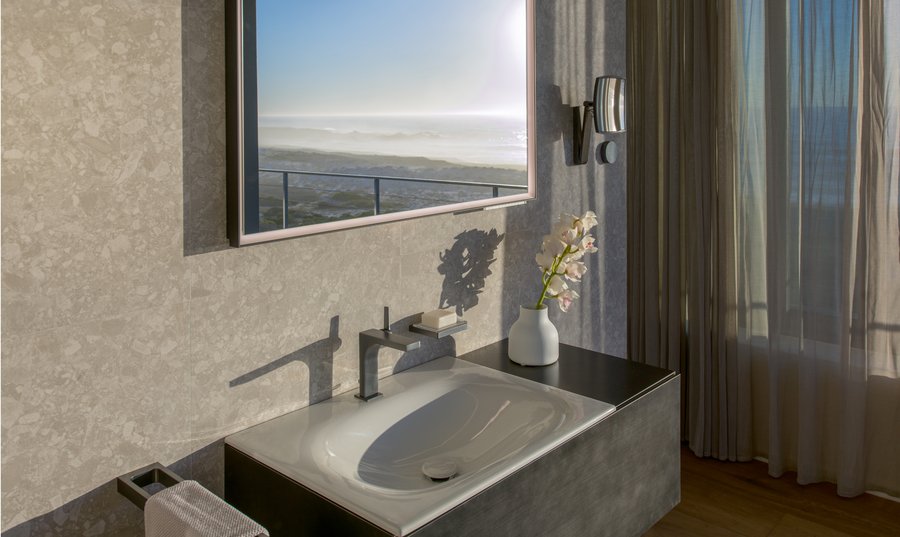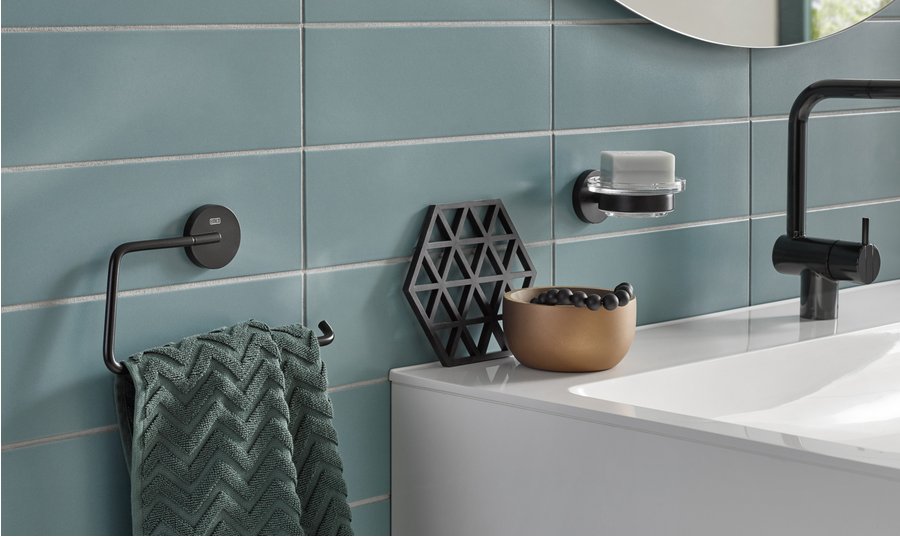 After wood, colour has therefore been able to establish itself as a top trend for modern bathrooms too. However, due to the huge range of possibilities for professional design with colours and colour-giving materials, it's difficult to identify any one shade or colour space as the frontrunner – the trend is the new enthusiasm for colour per se.

Vibrant colours like yellow, green or blue turn the bathroom into an individual lifestyle space. And even white – when used thoughtfully– can create new, sometimes almost ethereal effects. As for the new taps and fittings, they aren't just distinctive and functional, they're increasingly available in colour too, because innovative finishing processes mean they can be selected in the same on-trend colours as the furnishings. But fittings and accessories aren't the only way to bring metallic finishes into the design; furniture fronts can be used to introduce rust, copper, platinum or gold-coloured surfaces on a larger scale. Even black – which has traditionally always been more popular with architects and designers – is increasingly in demand as a mid-price option for the bathroom – a development that reflects what we've been seeing in the kitchen segment recently. Greys in every shade imaginable are serving as "the new white" in the bathroom, and premium wood effects are increasingly being used to create a cosy feel. The trend towards more colour in the bathroom is impacting interior design not just in private homes but in the hospitality sector as well.

Freestanding bathtubs are still popular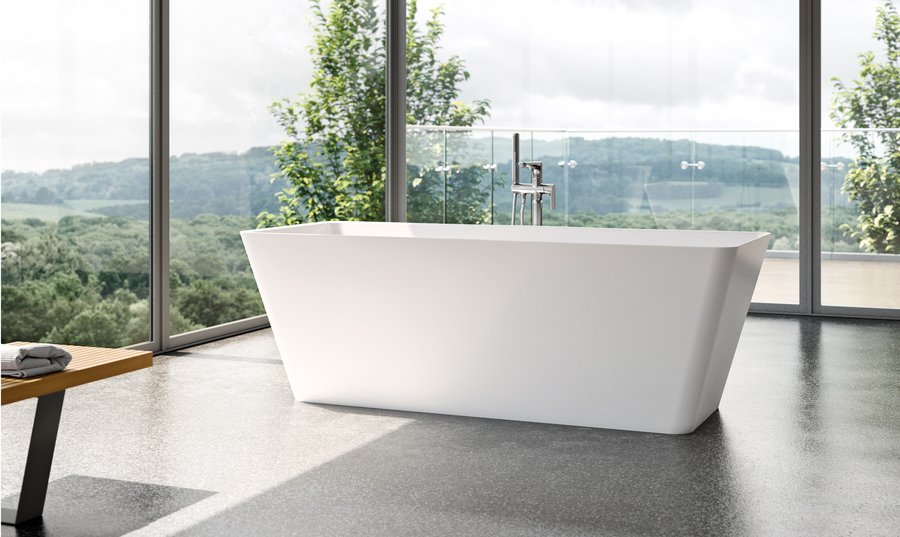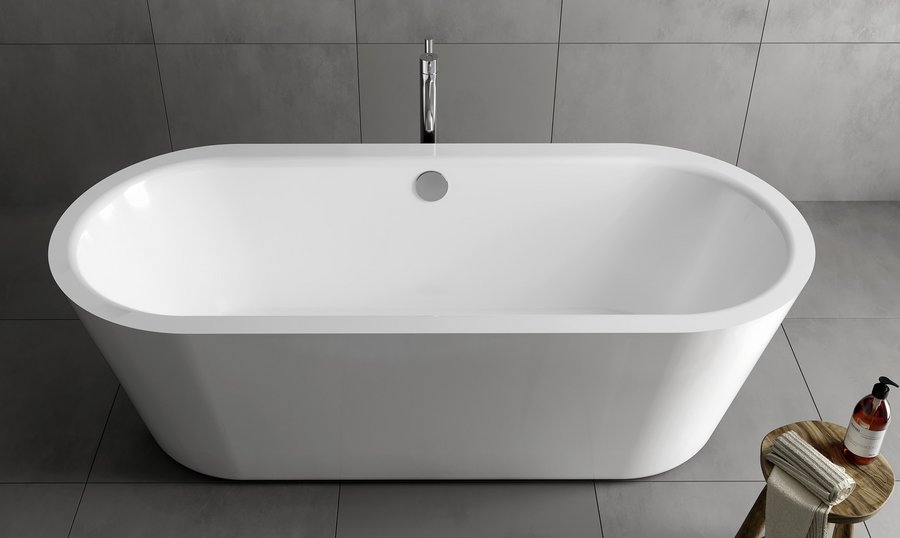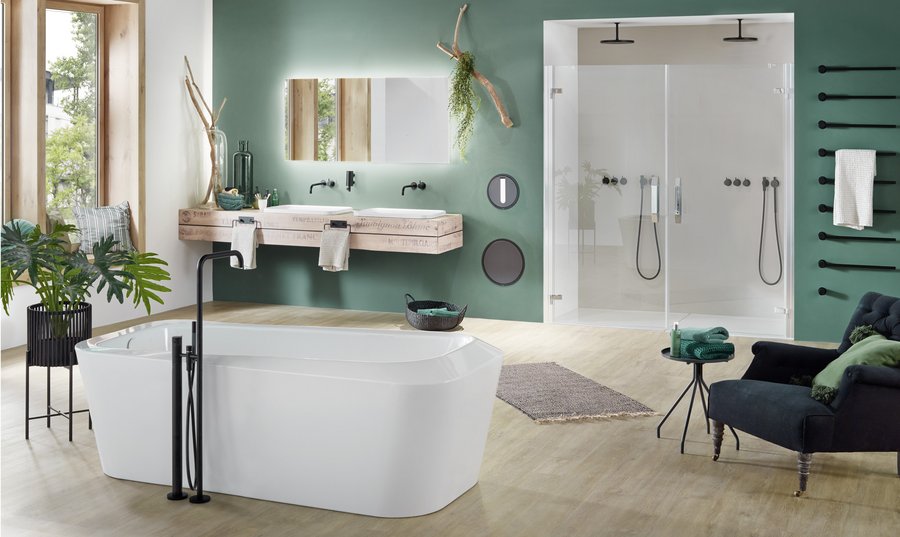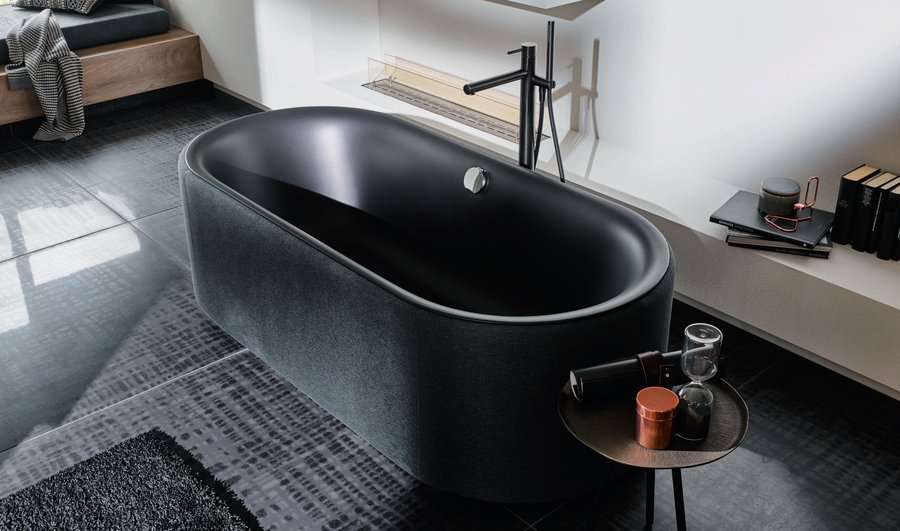 Besides a walk-in shower, a freestanding bathtub is the ultimate trend product for the lifestyle bathroom. The understated but space-consuming tubs play an important role in the planning of a bathroom and become the dominant element of the design. Rectangular baths with rounded corners are particularly popular and are often equipped with two sloping ends and a centrally positioned drain. But big circular tubs are also an increasingly popular option for shared bathtimes. Most of the freestanding tubs have an emphatically understated design; occasionally, however, they come in a striking colour block look – with different colours on the inside and outside – or are enclosed in a wood or metal frame to underscore their furniture-like character. Made of steel-enemail, mineral composite, acrylic or even marble, the eye-catching solitaires are increasingly easy to set up thanks to modern installation technology. All the same, when planning a bathroom with a freestanding tub, it's vital to check both the logistics of getting it into the room and the statics beforehand.


Bathroom furniture ensure cosinessin the bathroom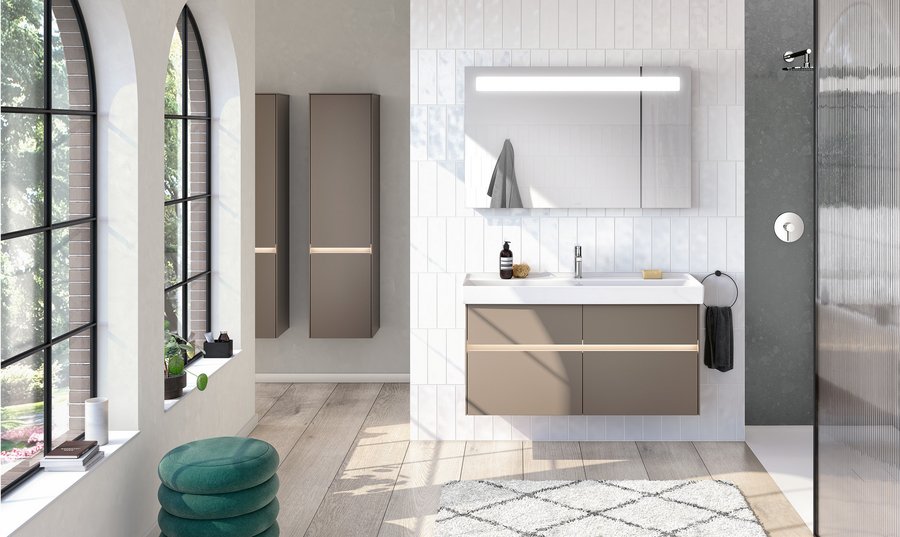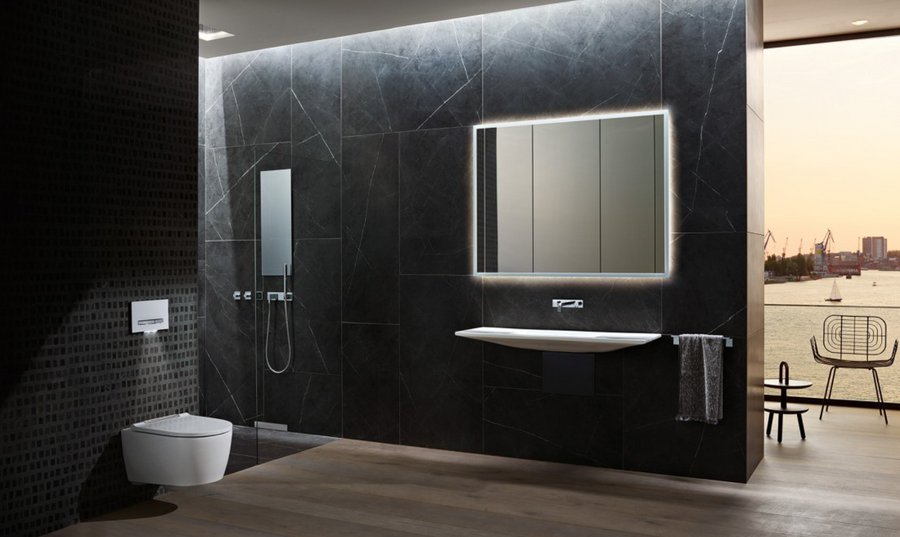 Expectations of how a bathroom should be furnished are growing, and as the quality of the space improves the length of time people are spending in their bathrooms is increasing too. Besides functional requirements like storage space, ease of care and organiser systems, modern bathroom furniture should underscore the lifestyle aspect of the space as well. At the same time, the bathroom furniture is the defining element of the design and determines the overall style. That's why tasteful and modern forms that conjure up a stylish ambience are so popular.

The influence of the classic home interiors segment is becoming increasingly apparent in the lifestyle bathroom – not just in the form of a wide range of minimalist furniture with optimised storage space and innovative surface finishes, but in the details too – like the trend towards rounded corners. Thanks to the state-of-the-art production technologies used to make modern furniture, it's possible to design top-quality bathroom furniture with completely rounded forms or contoured, organic surfaces that permit authentic interpretations of the popular mid-century style. "German manufacturers are setting benchmarks in the production of bathroom furniture. Prompted by people's growing desire to make their bathrooms cosier, the last few years have seen an explosion of innovation in areas like surface finishing and the diversity of forms available. The advances have been so great that it's even possible to produce custom-sized bathroom furniture and in some cases even washbasins to order. And Germany's bathroom furniture industry isn't just innovative, it's sustainable too," says Wischmann about the importance of German bathroom furniture manufacturer.

Hygiene as an important factor in the new bathroom culture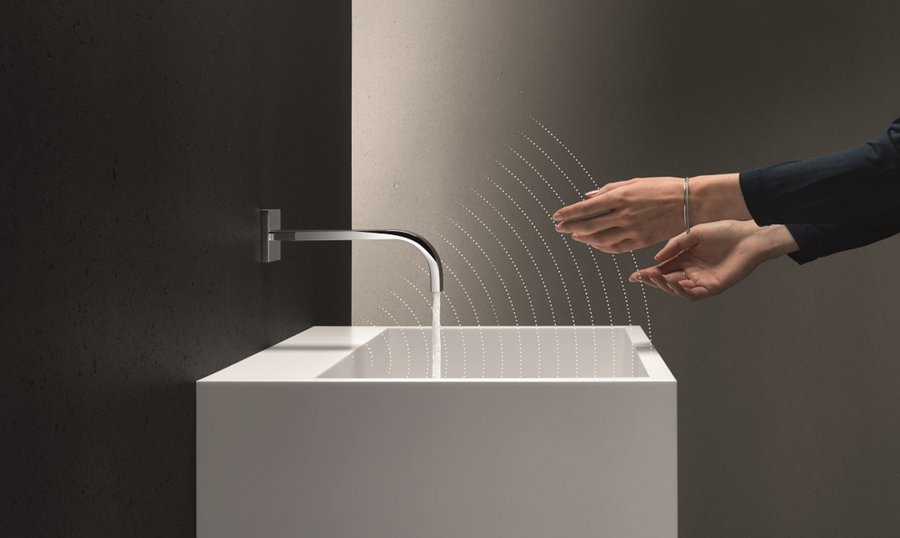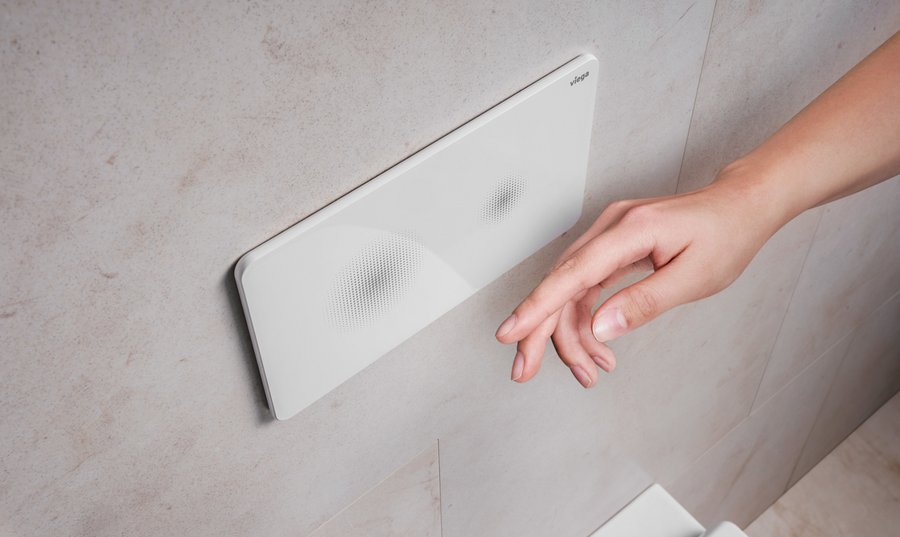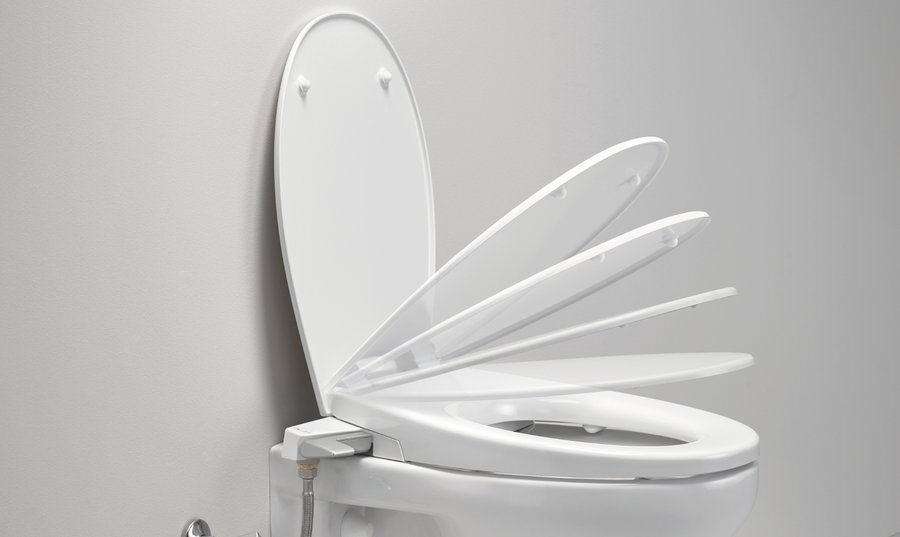 The global pandemic experience is focusing so much attention on cleanliness in the bathroom that the hygienic features of the products it's equipped with are taking on greater importance – not just for consumers who want to renovate their homes but for architects and planners involved with public and commercial projects as well. The care requirements of bathroom products are often directly associated with hygiene. Thanks to the latest antimicrobial technologies and surfaces, cleaning is no big deal nowadays. Special ceramic finishes are available for washbasins and toilets, for instance, making them significantly easier to take care of. These coatings are baked into the ceramic and prevent dirt and limescale from clinging to the surface; as a result, any residue is effortlessly washed away by the water. And according to the manufacturers, these finishes significantly inhibit bacterial growth as well.

There are similar solutions that prevent microbial growth for vanity countertops and toilet seats too. Modern toilets are also equipped with a flushing system that doesn't require a rim, thereby eliminating a favourite hiding place for bacteria and germs. More eco-friendly cleaning is another benefit: aggressive toilet cleaners are largely superfluous. The "touchless" aspect is also playing an increasingly important role – in private bathrooms too. In addition to touchless taps, touchless soap and disinfectant dispensers and electronically activated flush panels are also becoming more widespread.

Sustainability criteria are playing an increasingly role in bathroom planning
"When it comes to renovation projects, a growing number of people don't just want their lifestyle bathroom to look good, they want it to be sustainable as well," says Jens J. Wischmann. Besides being designed for a long life anyway, many bathroom products focus on saving resources too – from water-saving taps, optimised toilet flushes, rimless, easy-clean toilets and hygienic finishes all the way to rainfall showers that provide maximum enjoyment while minimising the amount of water used. "The companies that make up Germany's bathroom sector don't just develop resource-saving products for daily use, they attach great importance to sustainable production and quality standards as well. And the icing on the cake is that when they develop new products, they ensure a high level of design quality, which guarantees the products will be used for many years to come," concludes Wischmann.