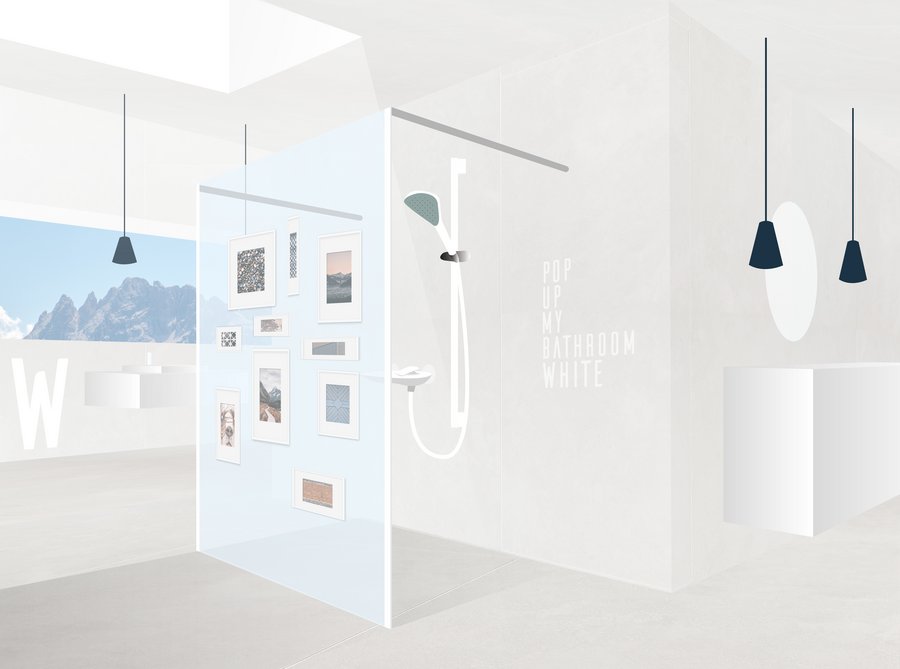 White stands for purity. That's why it's been dominating bathrooms for decades and serves as the basis for a wide range of design approaches. 45% of Germans swear by the timeless, universally combinable basic colour, giving it a huge lead over beige (11%), grey (10%) and blue (8%)*.

In many cases, it's chiefly the ceramic sanitaryware, as well as mineral cast washbasins or bathtubs and shower trays, that form the basis of the colour scheme. The underlying idea is totally understandable: the products are meant to be the shining stars of the bathroom for as long as possible – both with regard to hygiene considerations and in terms of colour. More than 80% of the ceramic sanitaryware sold in Germany is white, so it's very convenient that white happens to be so popular in interior design right now. In the meantime, sanitaryware producers have added different shades of white to their offerings, although these new variants are still having a hard time asserting themselves.

The best way to bring out the design qualities of the white sanitaryware is to combine it with colourful accessories and a welcoming overall look. Contrasting it with colourful bathroom furniture or floor tiles is also a clever design principle that's guaranteed to banish boredom. A classic black-and-white design, for instance, is a less eccentric alternative to the ultra-hip black bathroom – and no less stylish.