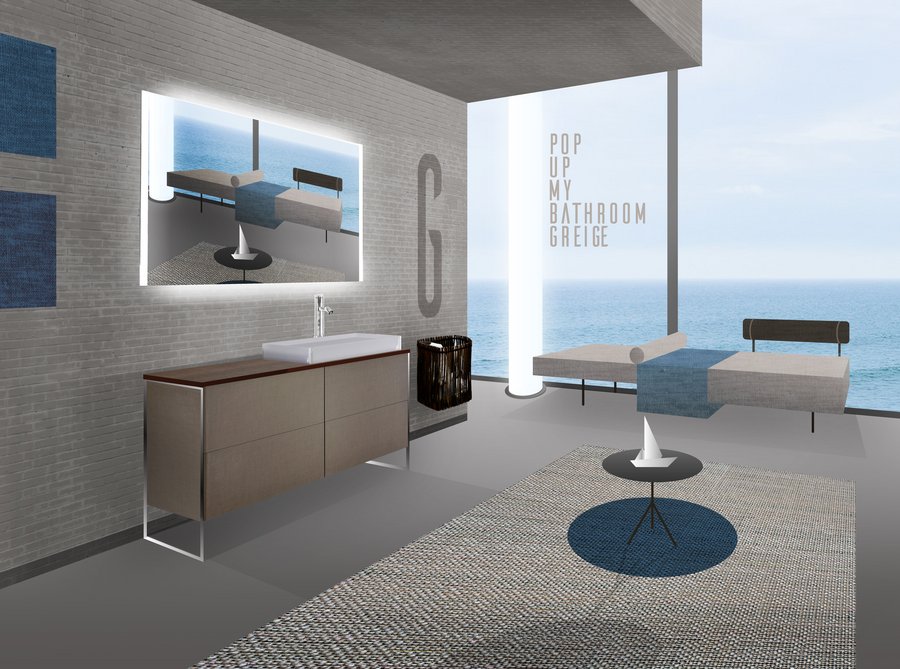 These days, it's impossible to imagine the colour palette of modern architecture and interior design without it: greige evokes nature and country houses, but it also looks a bit like the floor of a New York loft apartment. It goes just as well with a playful vintage look as it does with a minimalistic industrial style.

The neologism greige is an amalgamation of grey and beige, and thus stands for the dominant colour principle in this bathroom trend: a composite colour as a modern, neutral basic shade with an extremely harmonising effect. Greige exemplifies a category of colours that enter into a permanent alliance with a second colour and create something new. Just as greige is made by mixing grey with light brown, it's also possible to mix grey with blue (which tends to result in a cooler look).

The positive attributes of greige can be put to particularly good use when designing a cosy bathroom. And if the furniture finishes are perfectly coordinated with the walls and floor, the overall effect is as modern as it is snug. Like grey, greige therefore has what it takes to become the new white in bathroom design.