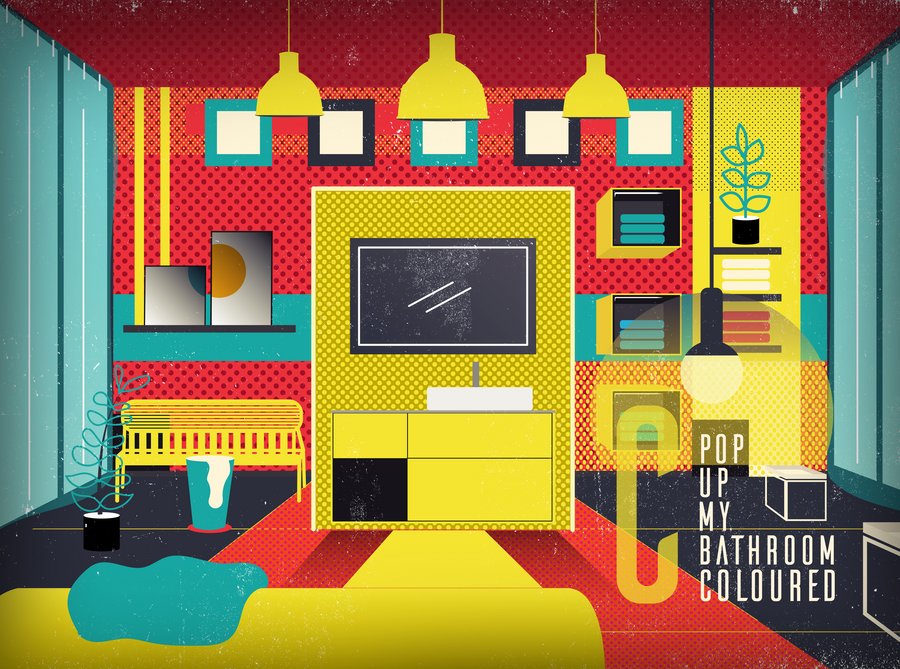 In colour theory, "chroma" represents the purity of a colour's hue. Accordingly, the purest colours are the spectral colours, which have maximum saturation – the kind of colours children love drawing and painting with. Family and preschool bathrooms vary this vibrant look to create a pleasant atmosphere that appeals to the respective target group.

But now, bright colours are also being very deliberately used as a design element for lifestyle bathrooms. This approach means turning traditional visual habits upside down and working with several very dominant colours. Colour gradients? Forget it! Instead, bold colours and contrasts are used to make a clear statement that advocates more optimism in life. And while the bright bathroom might look playful, it's definitely not naive. Instead, it represents an act of defiance in the face of miserable prospects, the kind of "when-if-not-now" attitude that's emerging in creative circles and expressing itself in the form of unaccustomed and totally uninhibited combinations of colours and patterns – especially in the fashion world.

But trendy and original colours will make themselves felt in the bathroom too – and in this trend, it's primary colours that set the agenda. Besides intense shades of red, yellow, green and blue, that also includes options like warm orange, mysterious violet and smart amber yellow. Even at this ISH, visitors will already be able to see bathrooms in provocative colours – from washbasins in loud shades all the way to transparent bathroom furniture in blue and green: a top bathroom trend.