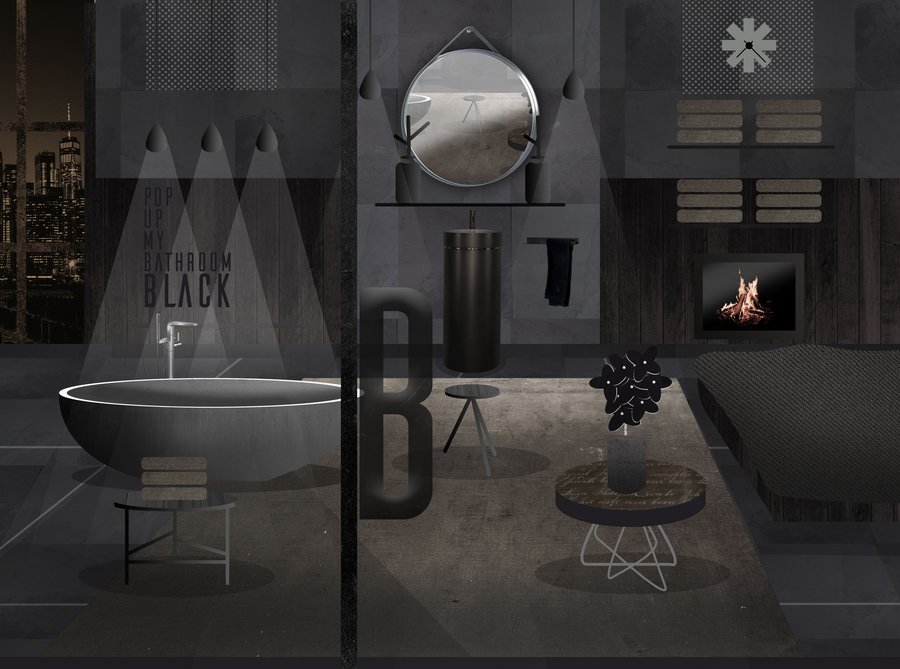 Now there's a statement: a black bathroom! It seems as if the on-trend white-on-white look (not to be confused with conventional bathrooms tiled in monotonous white, simply for lack of a better idea) is facing serious competition in the form of black-on-black – paired, of course, with highlights in white, gold or other snazzy colours. While individual components have always been chosen in black occasionally, it can now happily be used for several elements in the modern lifestyle bathroom.

The trend comes from the interiors sector and is finding a growing number of fans in the bathroom too, because black looks upmarket, elegant and modern all at once. Mixed with white, black or particularly trendy green marble and leather, black is a tasteful classic, whereas when it's combined with painted metal furniture, wood and concrete it's an ideal companion for the industrial style. And thanks to the perfection of new production processes, even fittings manufacturers can accommodate demand and are now offering a choice of dark shades that ranges all the way to deep black. From black shower enclosures and black bathroom furniture to floor-standing washstands in black enamelled steel, almost every bathroom product is now available in this classic "non-colour".

And the addition of a few splashes of colour – the bolder the better – sets the black bathroom off to perfection. Just like white, black is available in a vast array of different nuances. But even a design in one consistent shade of black can be given a certain je ne sais quoi by combining matt and glossy surfaces. And by the way: the simple charms of black don't only appeal to men – the very deliberate distinction to the light colours favoured by the mainstream is something any fan of black will appreciate.