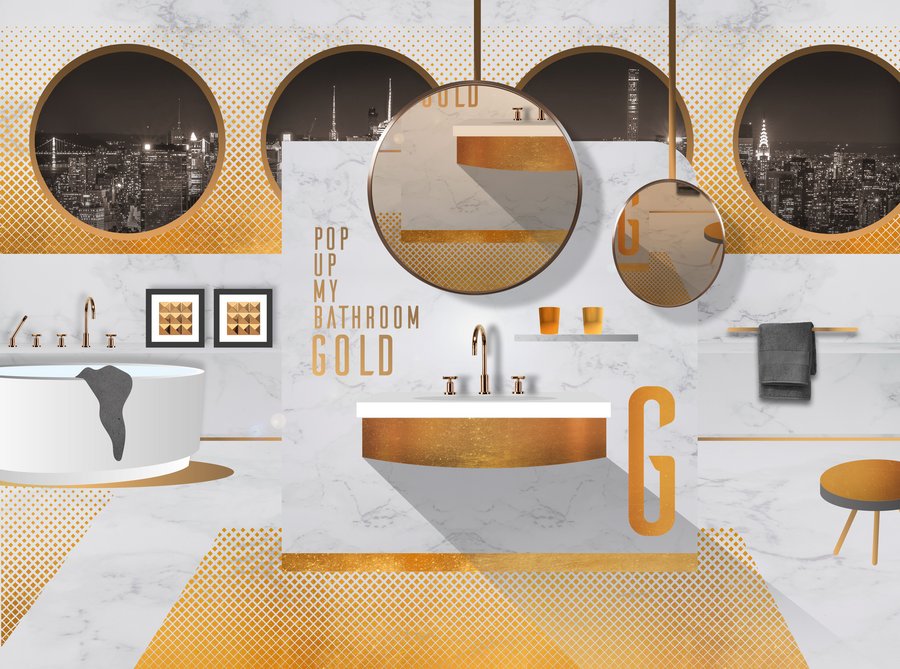 Gold is one of the most precious metals of all – and, as a finish and colour, it's currently a firm favourite for creating an interior design with a lavish, sumptuous touch. Then there's brass – a related colour that's also very much on trend right now, and a commonly used material in traditional bathrooms.

There's great demand for metal surfaces in general, of course, and in the bathroom it's mainly met by fittings and accessories, which are now available with all sorts of metal finishes thanks to the new processes manufacturers are using. But while platinum and copper are also popular, gold is in a different league: where bathroom design is concerned, it's becoming an absolute highlight. Besides washbowl basins that are occasionally even coated with real gold leaf, wall coverings are also a good way of bringing the precious metal into play in the form of special wallpapers or paints that create the velvety shimmer and subtly textured look of pure gold.

However, just like the real precious metal, gold surfaces make the greatest impact when they're not overused. Gold is never the sole colour in the interior design concept; instead, it's often used in conjunction with black or dark shades of green and blue. But combinations with light, natural colours, grey and – surprise: delicate pink! – also make for a successful bathroom design.