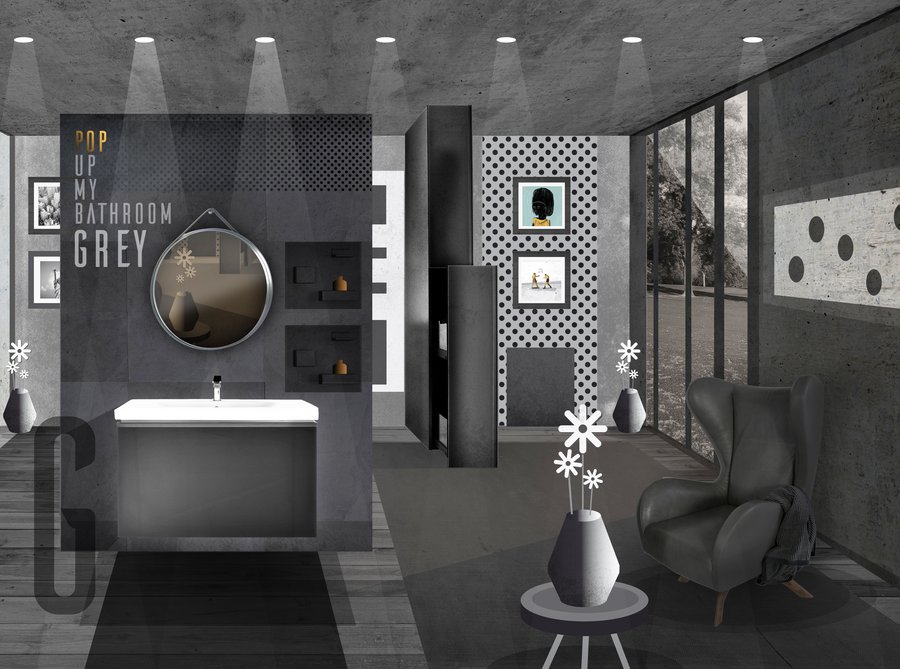 The common colour denominator in the bathroom right now is grey, although the composite colour is actually no newcomer to the bathroom: like fashions, colour trends come and go in waves, and we encountered it back in the 80s in the form of Manhattan Grey sanitaryware. Now grey is back again – but this time in several different shades with a more modern, timeless appeal.

Grey inhabits in-between worlds and it's precisely this "impure", blended character that gives it such vividness. In vintage style, grey is extremely popular as a background shade because it makes even good old white look radiant without destroying the patina. All the negative associations with transience and bad weather seem to have been set aside: grey is a fashion colour with a long shelf life. That's because the blend of black, white and a dash of mystery is a genuine all-rounder that can complement virtually any colour family. Besides light grey in all sorts of chalky variations, shades tinted with blue, green and brown (see Greige) are also very much on trend. You can actually create any kind of ambience with grey – from ultramodern all the way to snug and cosy.

That's why grey can be recommended more or less unconditionally as the ideal starting point for a neutral bathroom design. White sanitaryware looks just as good with grey furniture surfaces as colour-coordinated washbasins do, and fittings with a standard chrome finish also go well with grey. With trendy accessories in gold or loud colours like red, yellow or turquoise, it's easy to create fresh contrasts and paint a whole new picture, so to speak. As a result, it's safe to say that grey has everything it takes to become the new white in the bathroom.