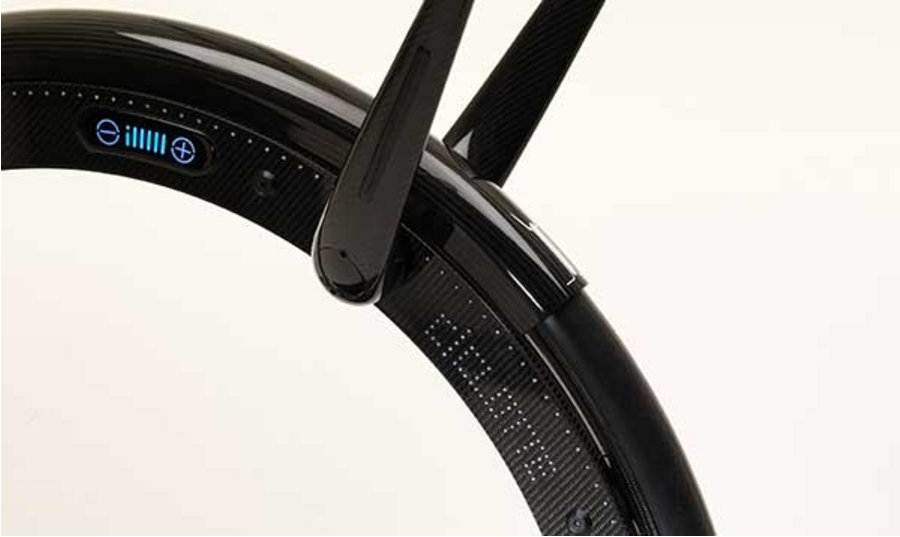 New functions are being allocated to the bathroom space, which might now serve as a wellness oasis along the lines of a "private spa", or perhaps a fitness room. New technical features are being added as well. In terms of style, the bathroom is often geared towards the rest of the interior. What's new about modern bathrooms is the livable atmosphere, which is increasingly being reflected in more technical features as well. That includes exercise equipment too, even though its keep-fit character is becoming less and less obvious at first glance.  
Ciclotte, for instance, has developed a design concept that aims to integrate itself into users' daily routines. This concept was created from the need to introduce design into everyday living, a real expression of contemporary living where work and relaxation, exercise and entertainment share a single dimension, within fluid spaces where all objects can interact with each other. Thus, Ciclotte can be integrated into the most varied living contexts – even in modern wellness oases. 
The fitness design highlight breaks the rules of gym equipment's design that have always emphasized only functional aspects, to address a target market of progressive, dynamic users that appreciate both physical and aesthetic lines. 
The large wheel of Ciclotte is the heart of the project. A large circle reminiscent of Monocycles from the end of the 1800's, which has been transformed into an exercise machine. Other distinctive features include the distinctive carbon handlebar, the touch screen display inspired by home automation systems and the support arms with their unique curvature. From a technical viewpoint, Ciclotte has been designed to reproduce the dynamics and performance of on-road cycling, and it is also ideal for high intensity aerobic training like spinning. 
One of the collection's most precious jewels is the new Ciclotte Swarovski, studded with more than 500 Swarovski gemstones and zirconias that have been set in the carbon frame, rims and handlebars with great attention to detail. 
Further information: