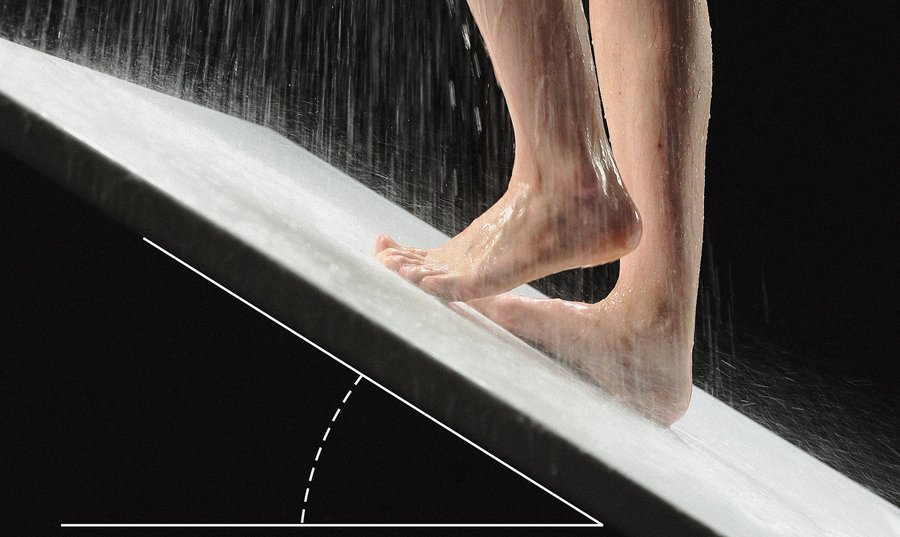 Invisible Grip - this is the name of Kaldewei's new surface finishing for shower areas and bathtubs made of steel-enamel. With Invisible Grip, the sanitaryware company from Ahlen in Germany ensures optimum stability in the wet area of the bathroom without impairing aesthetics, haptics or hygienic properties.

The innovation of Kaldewei's sustainability-oriented Luxstainability world is designed to further optimise standing safety in the bathtub or under the shower. Even when using soap, shower gel and shampoo or simply in contact with water, the invisible micro-structuring of the enamel surface provides a particularly strong grip, according to the manufacturer. At the same time, skin contact with the shiny, plastic-free surface is said to remain pleasant. The micro-structure can naturally also be cleaned just as easily as a normal enamel surface.  The brilliantly finished surface is available in Alpine White for shower areas and for bathtubs.

With Invisible Grip, Kaldewei is contributing to the design of safe bathrooms for all generations. LGA Bautechnik confirms the anti-slip properties of Invisible Grip according to quality class C for wet barefoot areas according to DIN EN 16165. This is particularly relevant for the planning of barrier-free bathrooms.  "With Invisible Grip, Kaldewei offers a solution for the modern bathroom that is both innovative and contemporary, which maximally increases the feeling of safety without compromising on optics, haptics and hygiene. Carefree showering and bathing with aesthetic aspirations hence become everyday normality", says Yvonne Piu, Head of Global Marketing at Kaldewei.