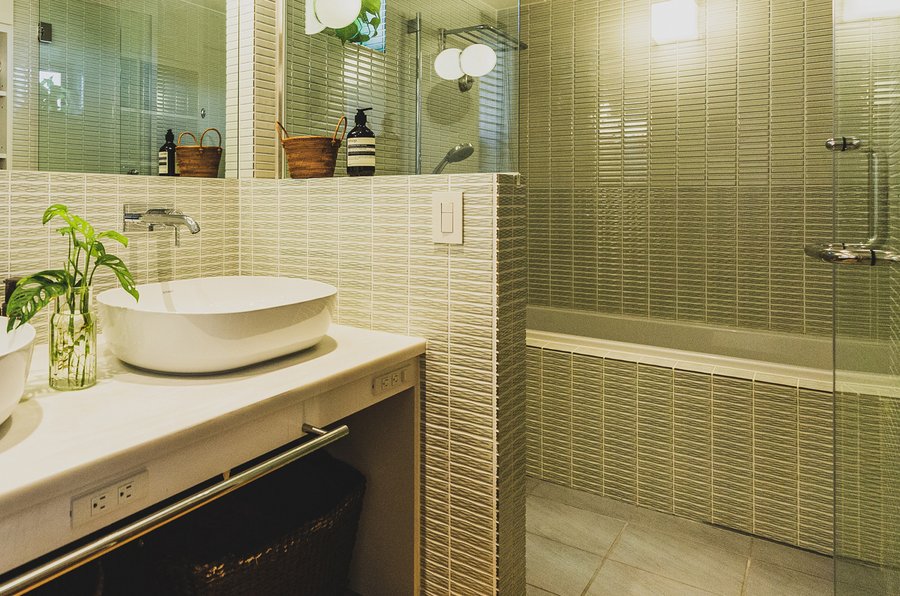 The "House of Reminiscence", which was designed about 30 years ago by the architect Susumu Masuda, is located in a peaceful residential district in Tokyo. The current owner Yoshihiko Oshima, himself an architect and sought-after renovation expert, renovated the house with the best possible insulation and natural ventilation system that runs on natural energy. In the bathroom, Oshima opted for products from Duravit.

The "House of Reminiscence" is also home to numerous unique antique craft pieces such as ceramic plates, pots, and objets d'art – a homage to the vision of art critic and philosopher Soetsu Yanagi, "The Beauty of Everyday Things". This vision states that objects of everyday use are constant companions in our lives. Therefore, these everyday objects should be manufactured with care and made for eternity. They should be simple, robust and safe - the aesthetic outcome of consistently catering to utilitarian requirements. Handcrafted objects such as traditional tea cups should illustrate this magic of simplicity and function: the beauty of everyday things. And this is also the guiding principle on which Oshima's renovations and his own craftsmanship are based.

Sustainable and durable bathrooms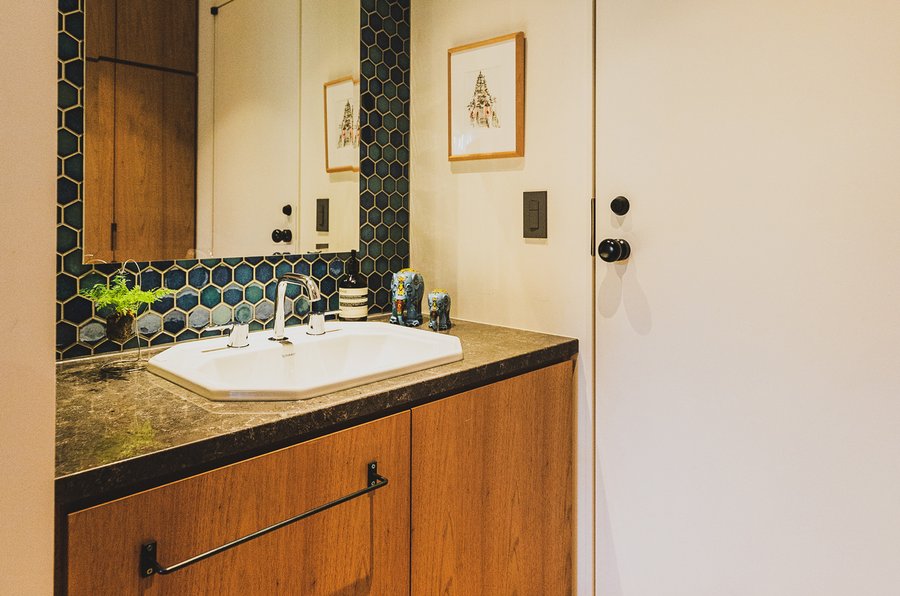 And so, for the bathroom, Oshima opted for products from the manufacturer Duravit, whose name already includes the word "durability". In addition to C.1 fittings and Starck bathtubs and urinals, the integrated washbasins of the Luv and 1930 series are particularly emblematic of the combination of tradition and modernity.

The washbasin of hte 1930 series stands for a nostalgic design with its octagonal shape that tapers downwards. Designed in the 1920s, the series was presented to the world public for the first time in 1930 - a classic par excellence. The countertop basins of the Luv series correspond to Nordic purism. Soft shapes follow a stringent geometry. The original vision of the designer Cäcilie Manz for this series was a bowl filled with water on a table. Luv is made of DuraCeram, a further development of conventional sanitary ceramics with mainly the same raw materials but a different recipe that allows thinner walls but is still robust - and, of course, durable.