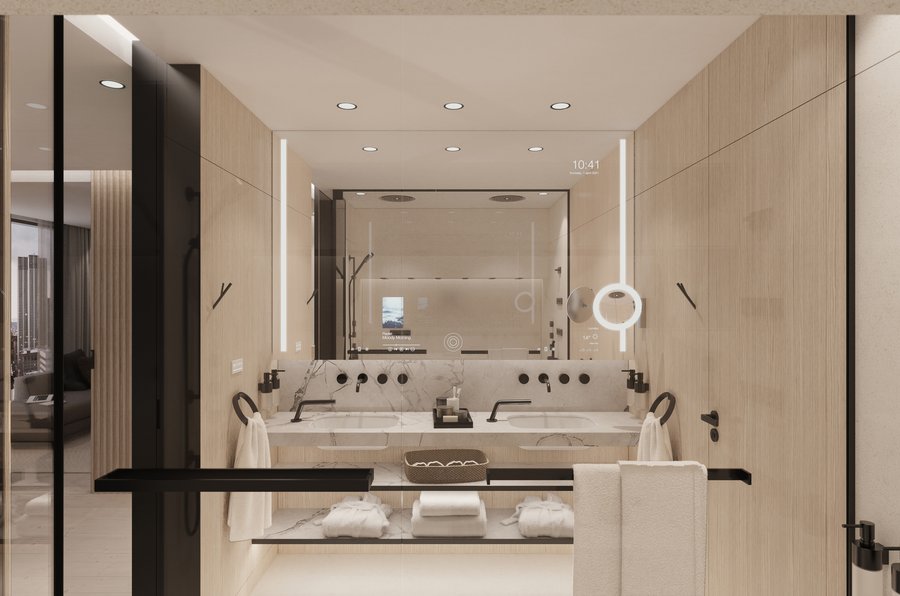 Sustainable materials, bio-adaptive lighting, health-promoted use of water - these are just three of the twelve principles according to which the wellbeing-oriented Nestwell hotel room programme has defined a new approach to hospitality. Sieger Design has incorporated these guidelines to develop the Nestwell spa suite 'Re-Charge' and to enhance experiences that stir up emotions via transformative design.

At the end, it facilitates a higher standard of living when travelling and helps hotel guests recharge their batteries during their stay. "The solution is about a multi-level approach to design, as well as about a multi-dimensional view of what we actually mean by wellness, and how that translates into a hotel room design," explains Motti Essakow, Co-Founder of Nestwell.

Bathroom area is the centre of the suite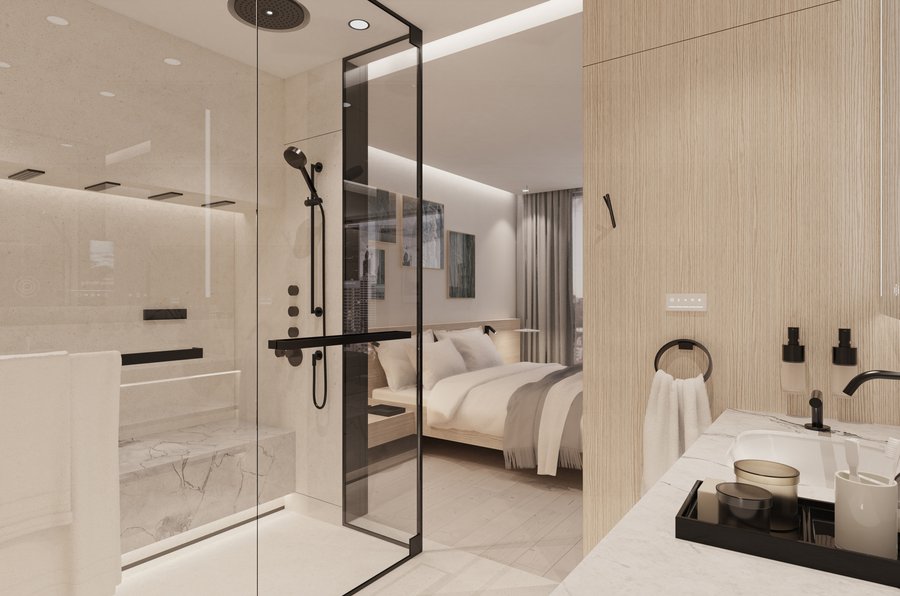 In accordance with the Nestwell mindset, the carefully considered and creatively coordinated design from Sieger Design brings together key trends from sustainability, health maintenance and relaxation. The bathroom area – where the design agency has been successfully active for around forty years – is one central theme of the spacious Nestwellspa suite and makes the regenerative power of water a therapeutic experience. It is based on the architectural study SSPS by Sieger Design, opens onto the sleeping area and offers everything you would expect of a health-enhancing premium spa. This multifunctional space offers a dry and wet zone in a compact space.

The zones are separated from one another with a glass wall. Instead of a bathtub, there is a horizontal shower, which saves space and turns the primal power of flowing water into a relaxing experience. The guest can enjoy a range of water delivery options while lying or sitting comfortably on a heated bench, as well as making use of various spa functions that enhance and elevate happiness and wellbeing.

Comfortable and health-promoting furnishings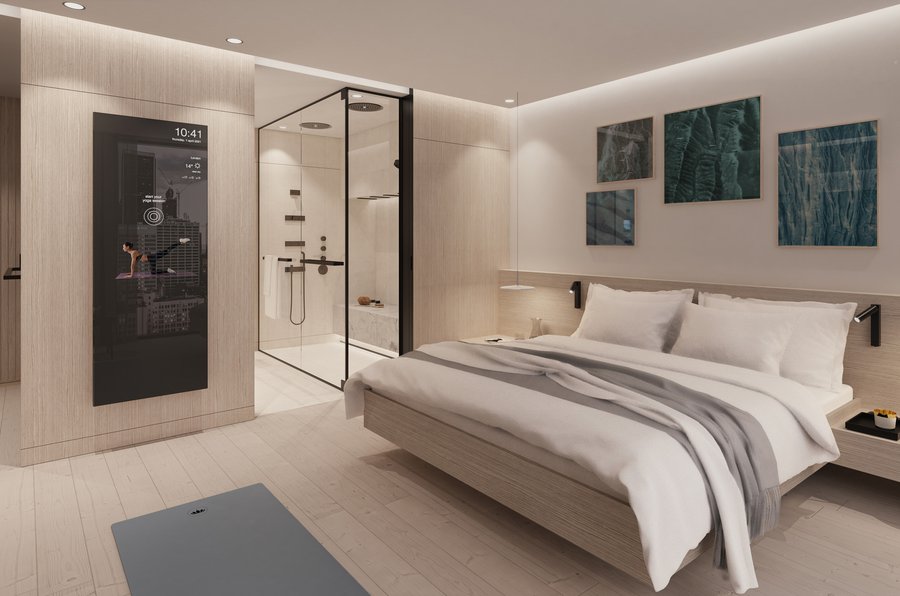 To complement the regenerative effect of the spa area, a large mirror is integrated into a wall element in the middle of the suite and, among other things, serves as an always-on physical and digital programmable screen for fitness videos – to experience training lessons in the privacy of your room. Thanks to a luxury foldaway massage bed, which looks like a wall cabinet when not in use, the area in front of the mirror can be transformed into a private spa for soothing treatments within 7 seconds.

The sleeping area and bathroom in the spa suite are separated by sliding partitions. Business travellers are therefore able to enjoy their breakfast with guests in a neutral area. From here, the separate WC can be accessed freely – without a view of the bed or bathroom. Additional comfort comes in the form of a kitchen unit with water dispenser for filtered drinking water and equipment for preparing tea or small meals.

Light, air and warmth for an all-round feel-good experience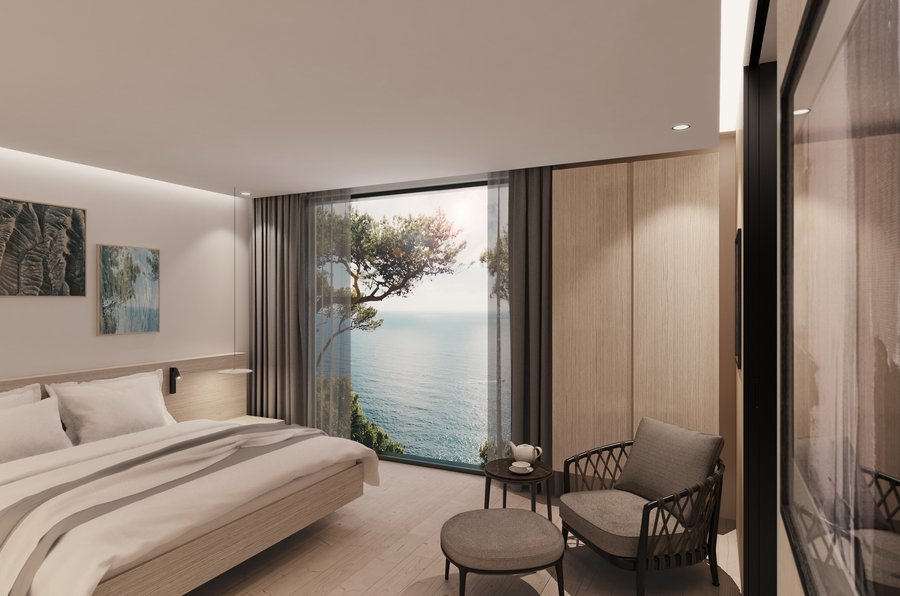 A key component of the 'Re-Charge' concept is the bio adaptive and circadian lighting system, which follows daytime rhythms and has a positive impact on health. Improved indoor air quality generated by an efficient air filtration system, underfloor heating and a humidity-regulating cooling system are additional comfortable offerings. "I want to see the same quality I have at home in the hotel," adds Christian Sieger. "In my experience, there were no hotel rooms that met my demands for comfort and furnishing. With the Nestwell spa suite, we want to bridge this gap and make the stay as pleasant, inspiring and relaxing as possible for business travellers."