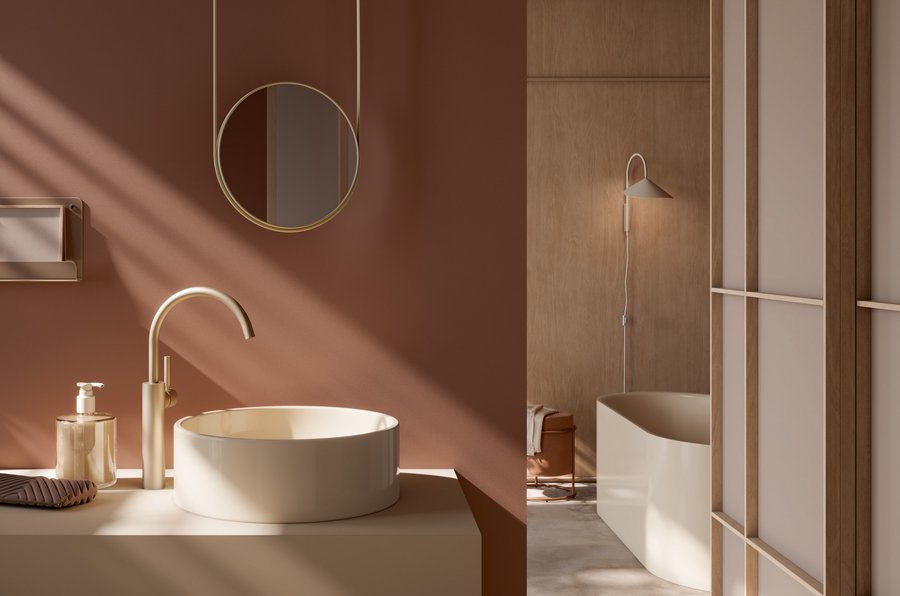 The washbasin is the starting point for professional bathroom planning. It defines the place where we clean ourselves, the place we frequent most in the bathroom. Bette is now introducing BetteBalance: four new bowl washbasins made of glazed titanium steel, with which different areas of use and style worlds can be realised in one design language.

Many materials compete for the favour of builders and bathroom planners at the washbasin. In terms of hygiene, resilience and suitability for everyday use, glazed titanium steel offers a good option here. At the same time, it allows for a filigree design language, clear lines and almost weightless lightness in design.

Developed for Bette by Tesseraux & Partner (Potsdam), the BetteBalance basins have an ergonomically optimised, circular inner body with a diameter of 395mm. The interior has been optimised both in terms of visual appeal and also to minimise the splashing of water, as where there is less splashing, there is less cleaning.

The central waste outlet with enamelled cover, echoes the large waste outlet of the BetteAir shower tray.  To create a flawless, easy-care surface, the basins do not have an overflow hole, with the waste remaining open, although covered, at all times.

Bette has designed four built-in and surface-mounted variants around the bowl. The undermounted and built-in washbasins are the classics for installation in bathroom furniture, whereby the slender rim has been created in only the thickness of the material. A cylindrical countertop washbasin and a washbasin bowl complete the range. The BetteBalance bowl basins are not only available in four styles, but also in numerous colours, including matt colours and sparkling effect colours.