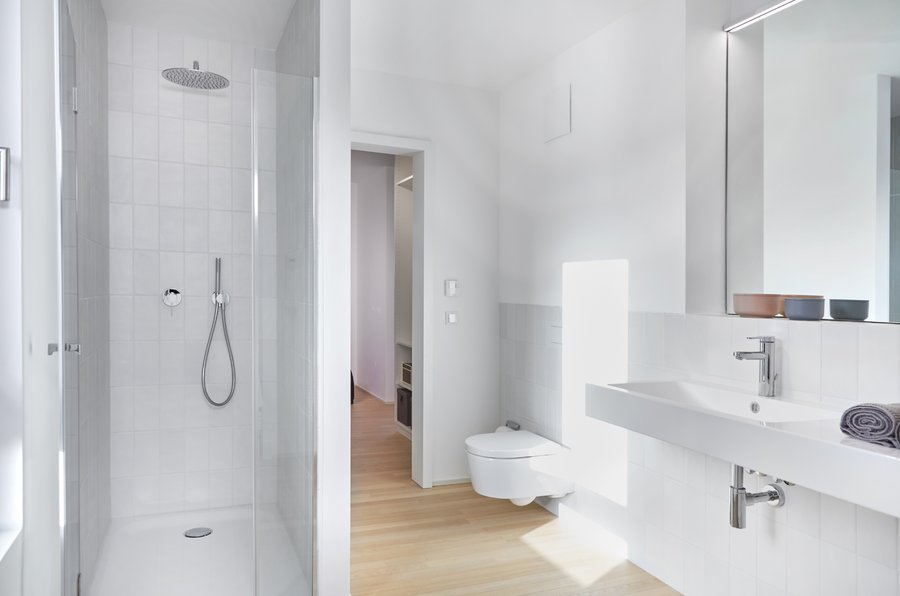 Susanne Muhr from Iynx architecture has implemented her vision of the ideal retreat in the Lagom residential project in Herrsching at the Ammersee. The result is a place that promises relaxation and the feeling of having arrived.

Already on the outside there is an impressive image created by a combination of warm wood, lots of glass and light and a modern architectural language. The high-quality wood slats, which is a style-defining element on all facades, give the buildings their very own character. Inside, natural, organic materials and timelessly functional shapes give the living spaces a pleasant lightness. This concept can also be found in the bathrooms, where fittings and accessories in brilliant shiny chrome surfaces from Keuco complement the interior.

Timeless and durable design with Keuco products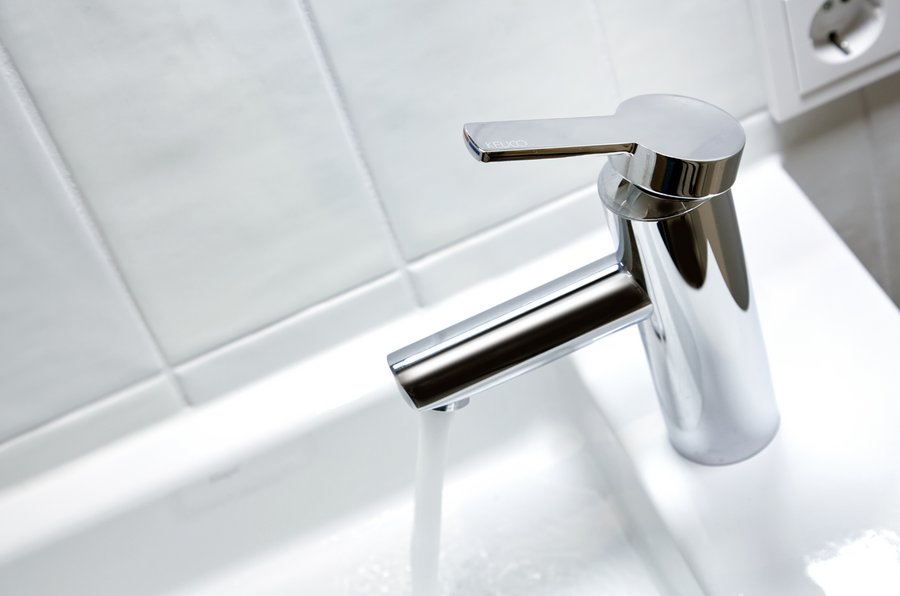 The Lagom housing project stands for more nature, more time for the family, more sustainability – without renouncing the urban lifestyle. Floor-deep glazing and large window elements capture daylight. The surrounding nature outside is continued in the choice of materials, colours and moods inside. The living rooms are equipped with real oak wood parquet – as are the bathrooms. There, PLAN blue single lever mixers from Keuco were used on the washbasins of the bright, glazed bathrooms. The fittings with their flow rate of 6 l/min, instead of the usual 9-12 l/min of conventional one, offer an appreciable water and cost saving. The water experience should not be affected due to special jet regulators, which ensure a full-bubbling and soft jet of water.

As for the shower and bathtub fittings from the IXMO series were chosen. Thanks to the bundling of functions, only a few components had to be mounted on the wall. At the same time, the design of the fittings is very restrained and reduced, which supports a calm room aesthetic. For showering, you can choose between a large head shower or a bar hand shower using a 2-way shut-off and diverter valve. Also, the fitting serves as a shower holder and hose connection element. An individually height-adjustable shower with shower bar is available for showering in the bath. The shower slider is easy to operate with just one hand or wet hands.