Places of retreat are becoming more important in a fast-paced world. The home offers refuge and conveys a sense of security. Additionally, values such as naturalness, durability, and the desire for individuality are becoming increasingly more important. Alape wants to incorporate this high standard into the bathroom furnishings with the new Arkta range. Under the headline "Your personal washplace", Alape offers a comprehensive washbasin solution - from basins and bathroom furniture to matching accessories.

With its current Arkta furniture range developed with sieger design, Alape wants to combine "sense and sensuality". Exclusive materials, a balanced design, smart details, and the sustainable use of resources characterise the products in this range. Derived from the Nordic style of living which combines minimalism with comfort and functionality, a diverse range of furniture in a purist design has been created, which can also be integrated into different styles of living thanks to a wide range of customisation options.

A wealth of variants for every furnishing style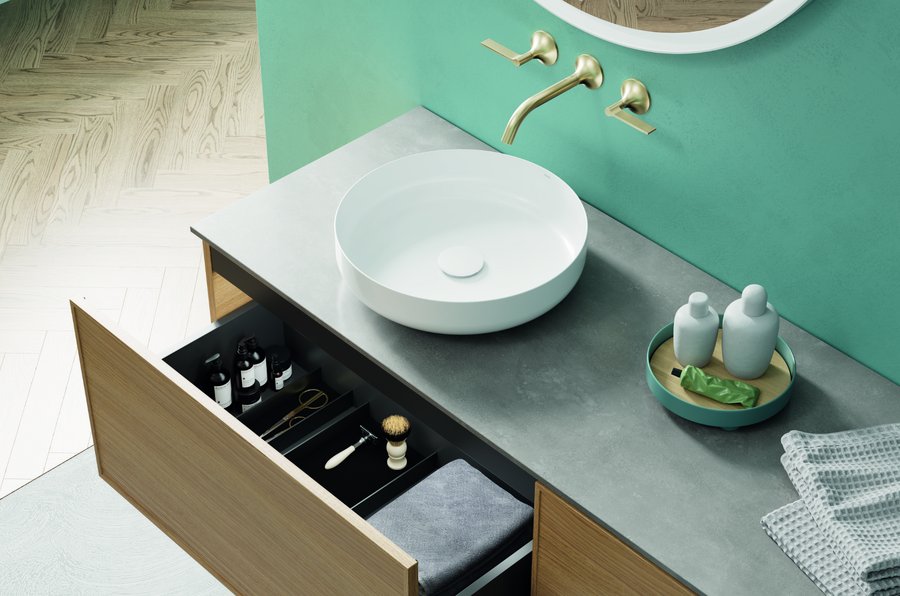 Variable widths of between 800mm and 1600mm, two heights, and different materials for countertops and furniture surfaces allow for a wide range of planning options. In addition, you have the choice of two washbasins in three colours and four design handles in coordinated finishes however, the furniture can also be used without a handle for a purist look.

The five easy-care countertops, with their vibrant materials made of mineral material, quartz and ceramic and their filigree design, are precisely matched to the furniture modules. The real wood veneer furniture exudes naturalness and comfort, while the matt white lacquered colours and three tones in silk grey, quartz grey, and turquoise grey give the furniture a pleasant texture and harmony. The precisely mitred surround frame on the front of the furniture is an expressive design detail and gives the design a sensual touch.

Flexible and sustainable furniture modules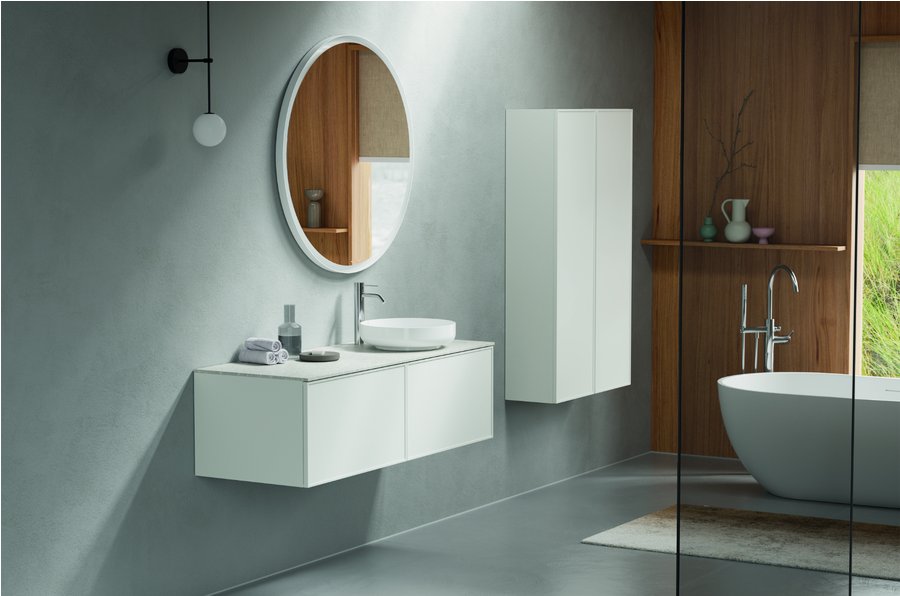 The Arkta modular furniture range offers a variety of design options including a wide range of different surfaces, dimensions, and handle variants. Functional interior layouts, additional cabinet elements as well as matching mirrors and storage options allow for highly diverse washing areas adapted to personal style. In addition, various special solutions are possible with a surcharge which means that the furniture modules can be interconnected for more spacious applications, and are also available in special dimensions if required. On request, Alape can even supply the lacquered colours in all the matt RAL finishes.

In addition to all the customisation options for the furniture, Alape relies on responsible and sustainable materials for Artak. The selected surfaces are certified and meet the highest quality and sustainability standards such as the Neolith ceramic worktops that are made of 100% natural raw materials and are fully recyclable. The wood selected for the furniture modules also comes from certified, sustainably managed forests, thus supporting an environmentally conscious lifestyle.