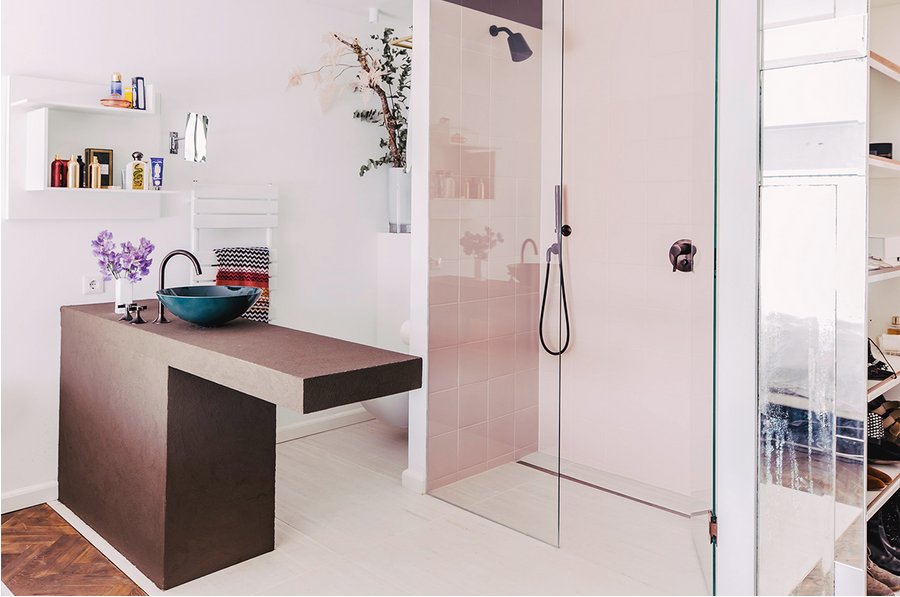 With her highly detailed design language and a careful choice of materials the Dutch interior designer Judith van Mourik creates that special hotel atmosphere and the comfort that comes with it. This approach she is also happy to apply on to private homes. For her latest project, the Rotterdam "Townhouse", van Mourik selected several classic fittings from Dornbracht for the kitchen and three bathrooms, as well as bathroom solutions from Alape.

The "Townhouse" that was built in the 1920s as a residential building was subsequently expanded to a floor area of almost 160 m². Downstairs is an open floor plan, where the kitchen, dining room and living area merge together like a hotel lounge. An incorporated coffee bar serves as a discreetly partitioning element. There and in the modern kitchen Tara fittings from Dornbracht, with their characteristic cross-handles and distinctive, semi-circular spout, set the tone.

Classic fittings design in a variety of finishes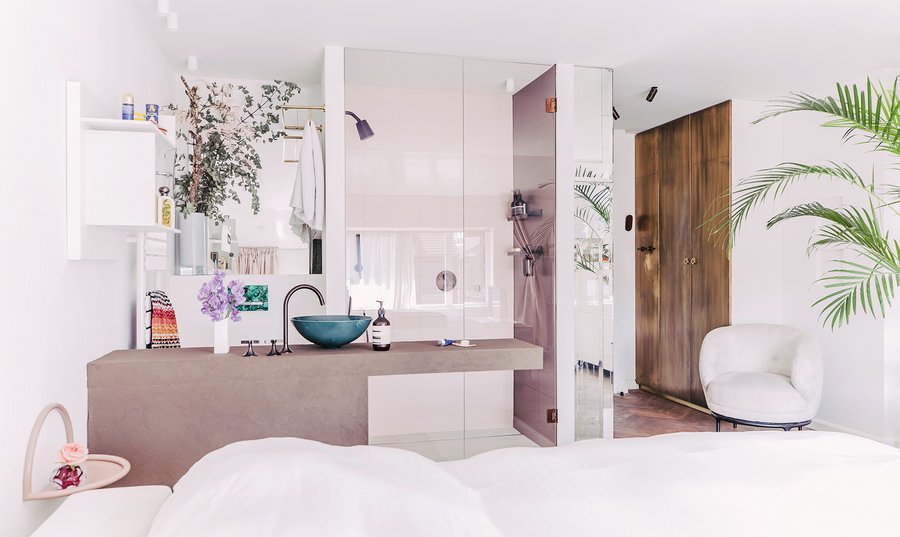 Firstly created in 1992 for Dornbracht by Sieger Design, Tara has since developed into a versatile series of fittings. For the "Townhouse" van Mourik chose the Dark Platinum matt and Brushed Durabrass surfaces with a real gold finish to emphasize the exclusive nature of the ambience. For the guest bathroom, which is also downstairs, Dornbracht supplied an individual special version of the classic fitting in green which should harmonize perfectly with the Folio bathroom solution from Alape.

Upstairs two more bathrooms, of which one has been integrated directly into the bedroom, the Tara, VAIA and Meta fitting series are used on the washbasins and in the showers. The second bathroom was specifically designed as a children's bathroom and is all-white, including the fittings. Furthermore, the interior designer looked to Alape for a design mirror with dimmable lighting, the Assist shelf system, the striking Metaphor washbasin, and the Aqua Deep Indigo bowl with a nuanced interplay of colours. With this striking design and functionality that are a feature of all the "Townhouse" bathrooms deliberately everything should allude to a contemporary and future-oriented hotel architecture.

Applying hotel atmosphere on to private homes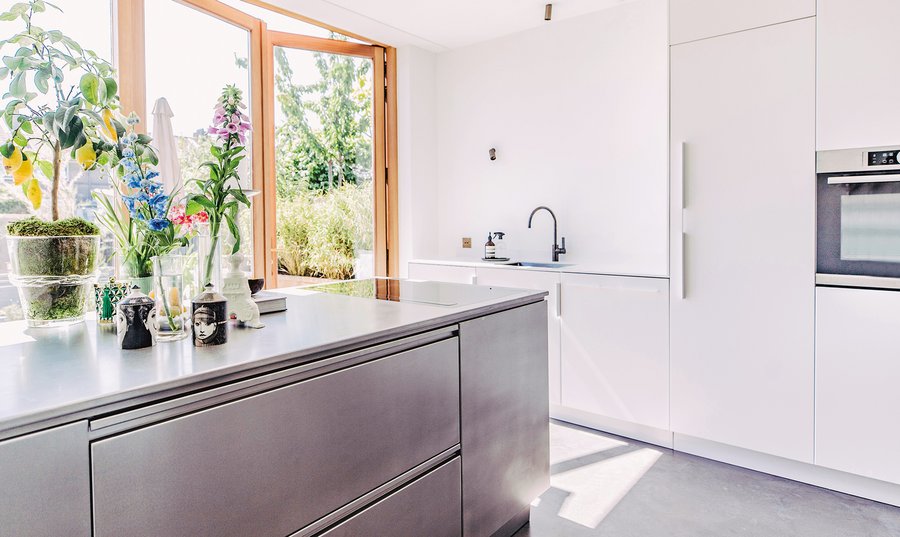 Bathroom products that are functionally innovative, yet timeless in design, are increasingly bringing more luxury and hospitality to the private domain with their harmonious design concepts. The interior designer van Mourik also loves to combine form and function for a special hospitality. For example, she has caused quite a stir with the award-winning interior design for the Hotel-Restaurant Parc Broekhuizen in Leersum or with the design of the Relais & Chateaux Weeshuis in Gouda.