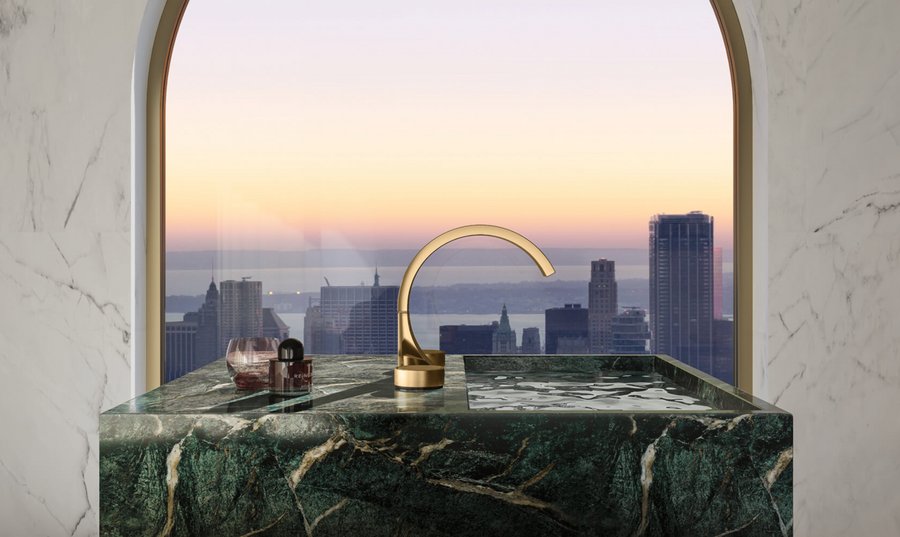 With its Cyo fittings series, the Westphalian fittings manufacturer Dornbracht places the c-shaped spout at the centre of the design concept. Inspired by a design from the company's design archive from 1969, Dornbracht wants to span the arc from the brand's origins to the future - with a design language that seems familiar, yet is forward-looking.

"No future without origin" is how Stefan Gesing, CEO of Dornbracht, summarises the Cyo series: "Cyo stands at the same time for a look back and into the future and thus fulfils what we define with our new brand claim: 'Leading Designs for Architecture'."

With Cyo, Dornbracht has reinterpreted the archetypal C-shaped spout, combining form and function in an expressive way. The striking basic shape of the circle defines the extravagant contour and sculptural form of Cyo. It defines the spout and handles and thus characterises the design right down to the water jet, which follows the shape of the spout

The design concept is distinguished by extraordinary details. Bi-structural finishes combine glossy and matt surfaces. They skilfully emphasise the lines and – as a particularly subtle form of contrast – wants to lend the design additional sophistication.

Innovative handle concept allows maximum design freedom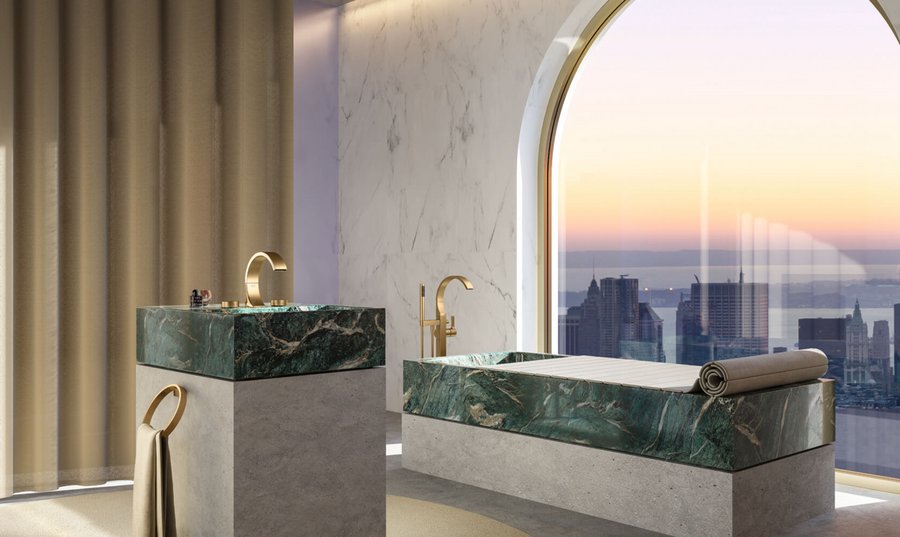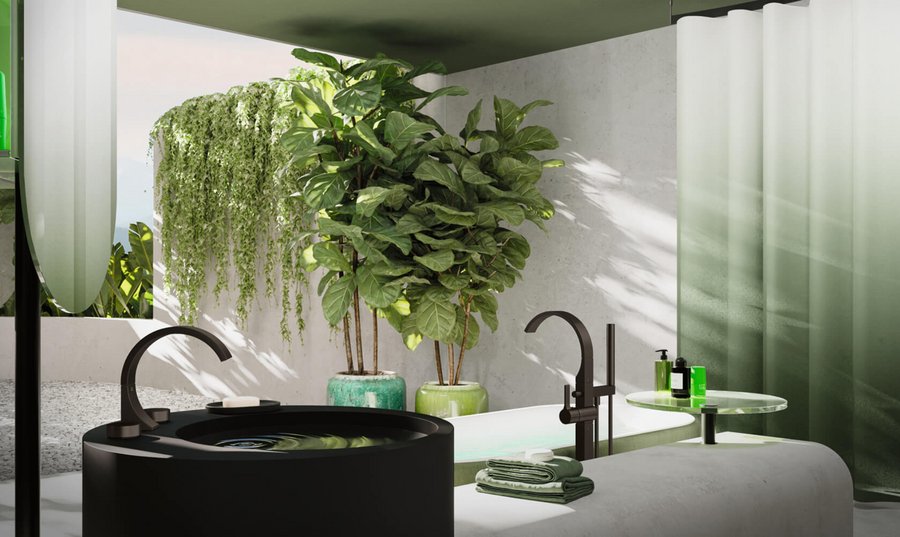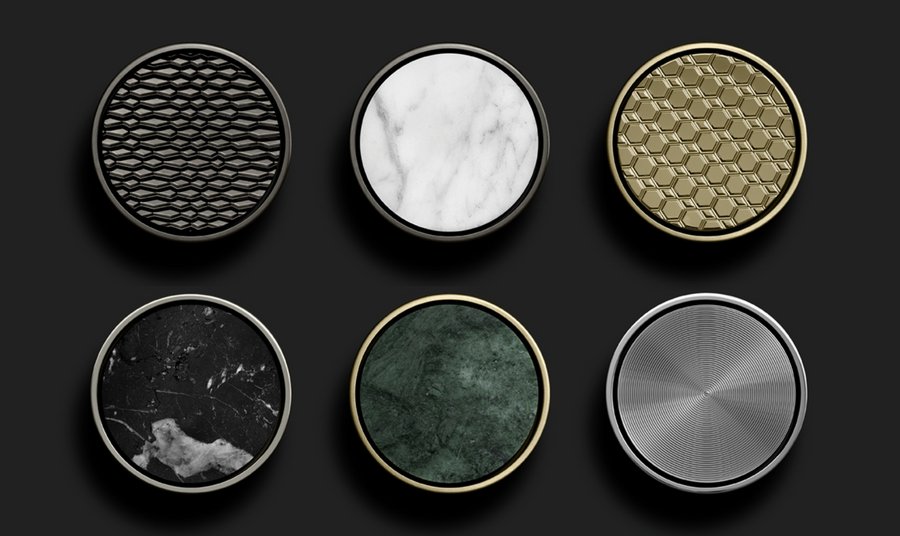 Another special feature is the innovative handle concept, which is operated by a rotating outer ring with finely tuned click-stop. Interchangeable handle inserts in a wide range of finishes and styles that can be combined individually and are easily replaced, offer numerous options for individualisation. "With the installation of the handles, their different finishes and inlays, we can offer a platform for the wishes, ideas and fancies of architects, interior designers and customers that is all but limitless," says Christian Sieger, Managing Director of Sieger Design.

With six exclusive special surfaces made of precious natural stones and extravagant structures, and the x-tra service offer that goes beyond this, Dornbrachtis expanding the possibilities of individual and particularly creative design concepts with Cyo. The basic shape of the circle defines the complete product range of washbasin, bath and shower. Combined with the matching accessories, a harmonious overall picture of the bathroom applications is created. "Cyo is unmistakable. With its strong personality and self-contained formal language, it clearly has the potential to become another icon in bathroom culture," adds Christian Sieger's brother Michael Sieger, also Managing Director of Sieger Design.