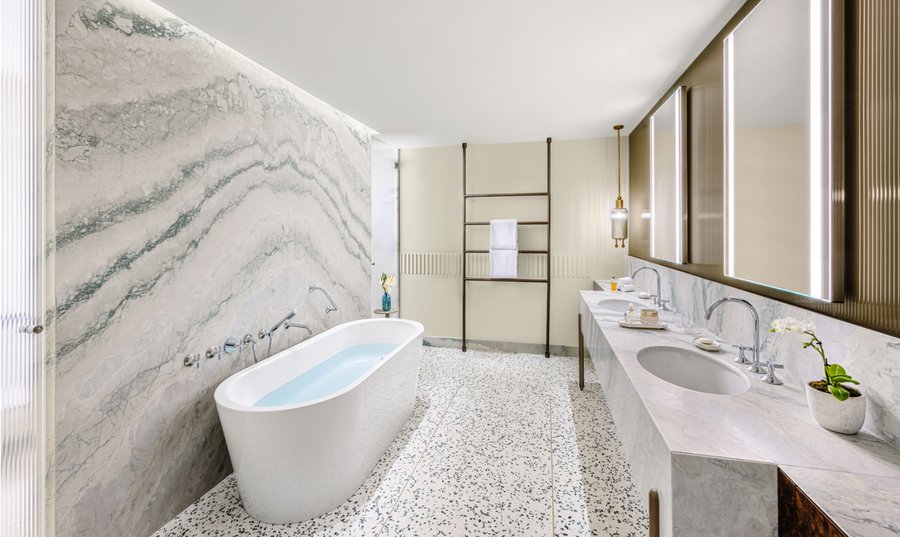 The Villa della Quercia is one of the nine buildings of the 5-star luxury hotel Mandarin Oriental in Como, northern Italy, and is named after the oak trees that grow in the centuries-old botanical garden of the resort. The interior renovation of the villa, which is one of the largest in the resort, was recently completed. The aim of the Milanese architectural studio Reveria Studio was to transport the magic of nature that the large park exudes into the interiors and to combine it with a refined Italian style. Selected ornaments and antiques also add an oriental touch.

The atmospheric timbre continues in the bathrooms, which are aimed to invite you to relax and whose special charm lies in the valuable surfaces and panelling made of marble. The centrepiece of the bathrooms are the Meisterstück Classic Duo Oval free-standing bathtubs from Kaldewei made of recyclable steel enamel.

Elegant design and high quality were decisive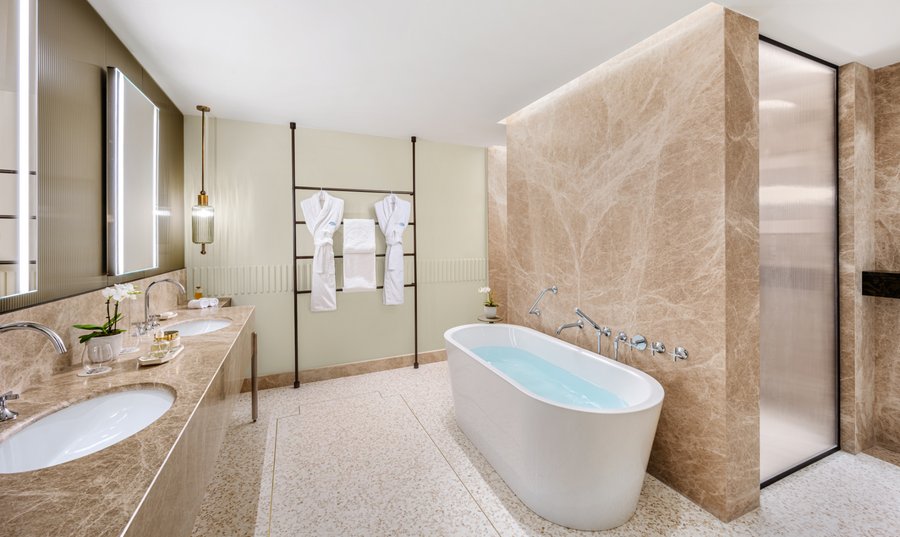 Primarily because of their elegant design and their particularly high quality and sustainability the architecture specialists from Reveria Studio, Laura Delfina Sari und Diego Paccagnella, opted for the Meisterstück models from Kaldewei. For them the classically designed free-standing bathtub Meisterstück Classic Duo Oval combines timeless elegance with an absolutely modern design. Also the special material properties of Kaldewei´s steel enamel, as it is pleasant to the touch, durable and easy to care for, would make it perfect for the contract sector. In addition, the Meisterstück Classic Duo Oval is characterised by its seamless panelling. The harmonious interplay between the soft, oval contours, the conical outer shape and the narrow edge create an elegant appearance. Thanks to the two comfortable backrests, nothing shall stand in the way of a relaxing bath, whether alone or as a couple. As an extra, the free-standing bathtub can be equipped with an easy-care surface in order to meet the practical and hygienic requirements of the hotel industry.