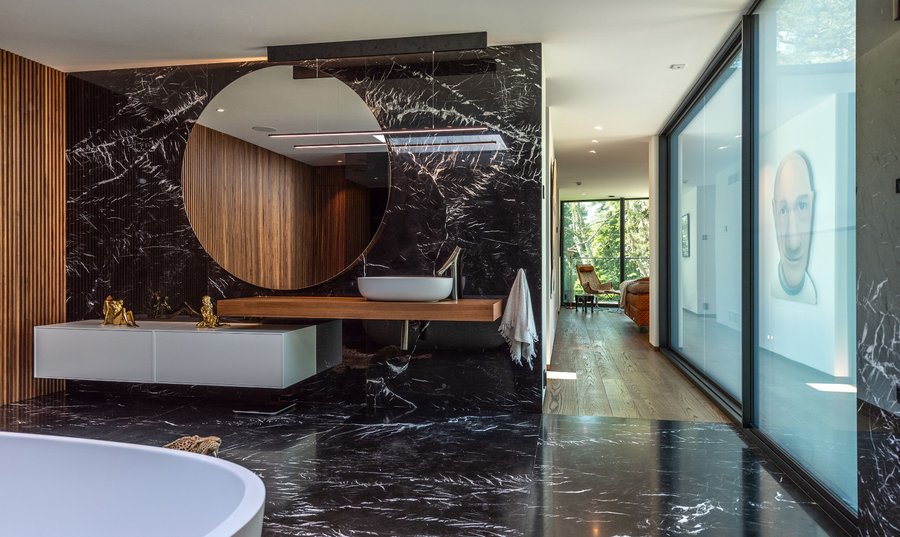 When the property developers and interior architects Linda and Mikael Bergman decided to create a private residence on the Falsterbo Peninsula on Sweden's southwestern tip, they had one aim: to build an energy-efficient high-end residence with the latest smart-home technology.

Their vision originated in a house with a classic design and a modern material mix, situated just 100 meters from the famous Ljunghusen beach. The interiors were thoughtfully conceived, featuring walnut, brass, marble and polished concrete, practically seamless, with no visible thresholds or unnecessary frames. When designing the bathrooms, the owners selected and customized a range of Axor products to align with their sophisticated vision.

Faucets in elegant colours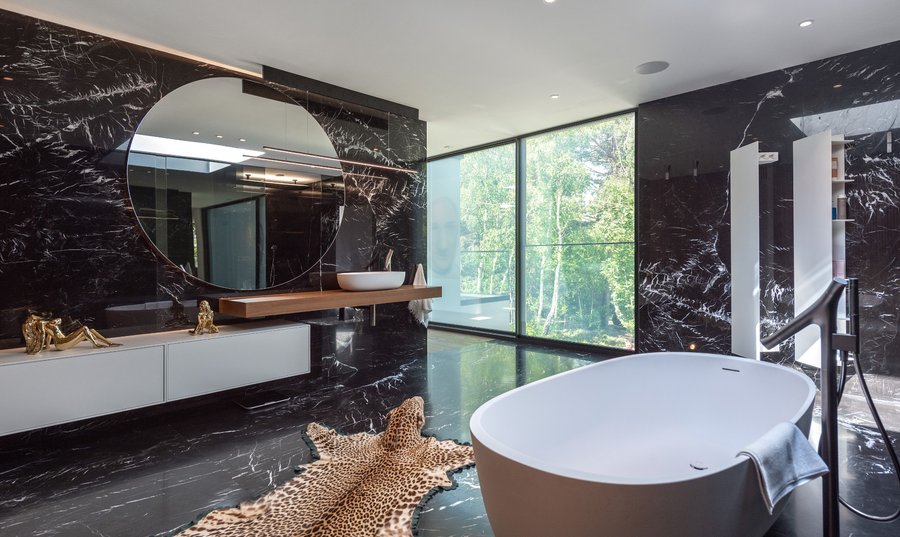 The Bergman's villa includes two guest houses and offers a wide range of amenities and features, from the three-car garage, special made swimming pool, cinema room, restaurant kitchen to a wine & champagne bar. While the home has an air of the Hollywood Hills in the 1950s, it is perfectly positioned within a region widely referred to as the Swedish Riviera.

In the five master bathrooms, all fixtures are finished in Brushed Black Chrome, one of numerous exclusive Axor FinishPlus surfaces. The Starck Organic faucets at the washbasin harmonise elegantly with the black marble walls and walnut accents and want to contribute to resource conservation with new standards for water and energy conservation. The slender, sculpted form of the freestanding Starck Organic bathtub faucet further enhances the sophisticated aesthetic. In the shower, the ShowerHeaven 4jet version with the cocooning PowderRain spray type is paired with an thermostatic module from Axor for five users, ensuring an immersive shower experience that is truly customisable.

In the smaller bathrooms, meanwhile, the Starck 2-handle washbasin faucet and products from the Showers programme from Axor are finished in Brushed Red Gold, which offers an ideal contrast to the beige Versace marble. "We fell in love with the Axor products after visiting the Axor stand at a leading trade fair. The brand offers exactly what we were looking for— extraordinary, energy-efficient products with beautiful custom finishes," explains Linda Bergman, interior architect and owner, her choice in favor of Axor products.