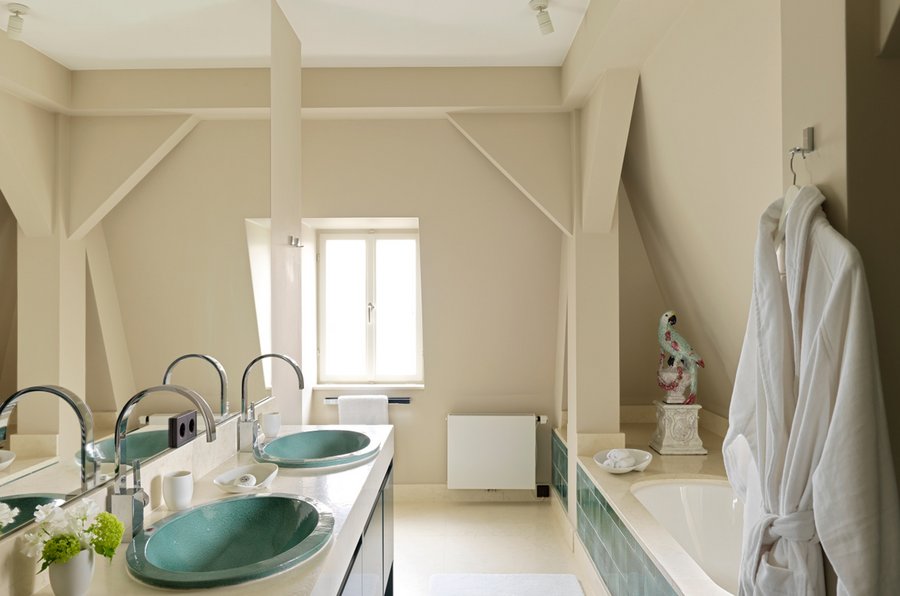 For over two years, the 18th century manor of Schloss Nymphenburg was meticulously restored and revived as a bespoke private residence. An ideal family vacation home, the residence features seven bathrooms, four bedrooms, three living rooms, an airy dining room, a fully-equipped kitchen, fitness centre, conference suite, home cinema and wine cellar.

The Langham Nymphenburg Residence, Munich is right next to the world-famous Nymphenburg porcelain factory, whose history is closely linked to the Wittelsbach family. Here guests can enjoy a stay with plenty of space and privacy in a historical setting.

Exclusive interior design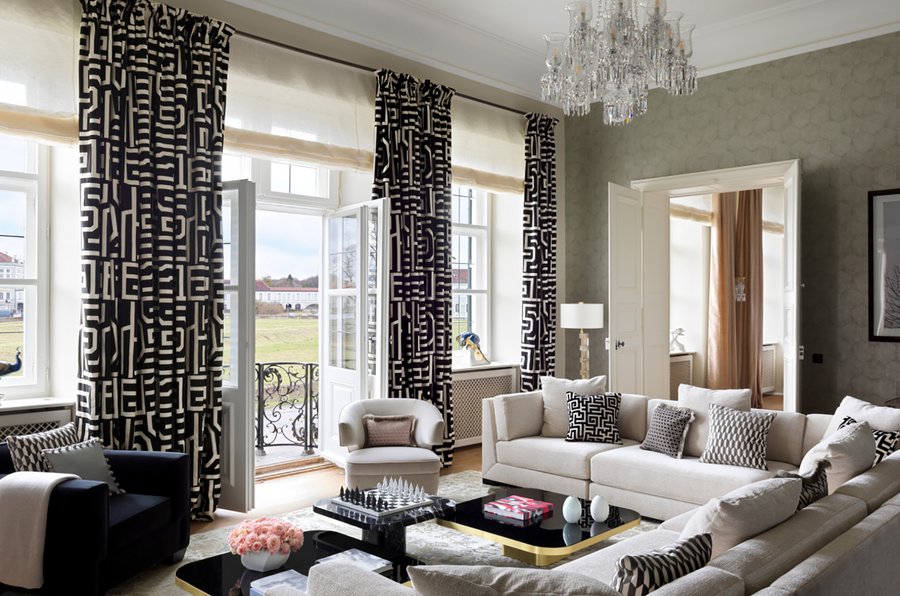 The Munich-based architecture bureau Mang Mauritz Design created an exclusive interior for the Langham Nymphenburg Residence, Munich. All rooms have been individually furnished. Specially selected pieces from the well-known Nymphenburg porcelain manufactury were selected to match the palatial backdrop. The Nymphenburg porcelain can also be found in each of the seven bathrooms, each of them designed in a different style.

As part of a project to restore its Langham Nymphenburg residence in Munich, the renowned porcelain manufacturer Nymphenburg teamed up with Dornbracht, a German manufacturer of high-quality fittings, to furnish the bathrooms of the residence. The cooperation with Dornbracht came about as part of the two companies' membership of the "Meisterkreis", which fosters collaborative projects in terms of creativity across a wide range of industries.

Dornbracht underlines individual bathroom themes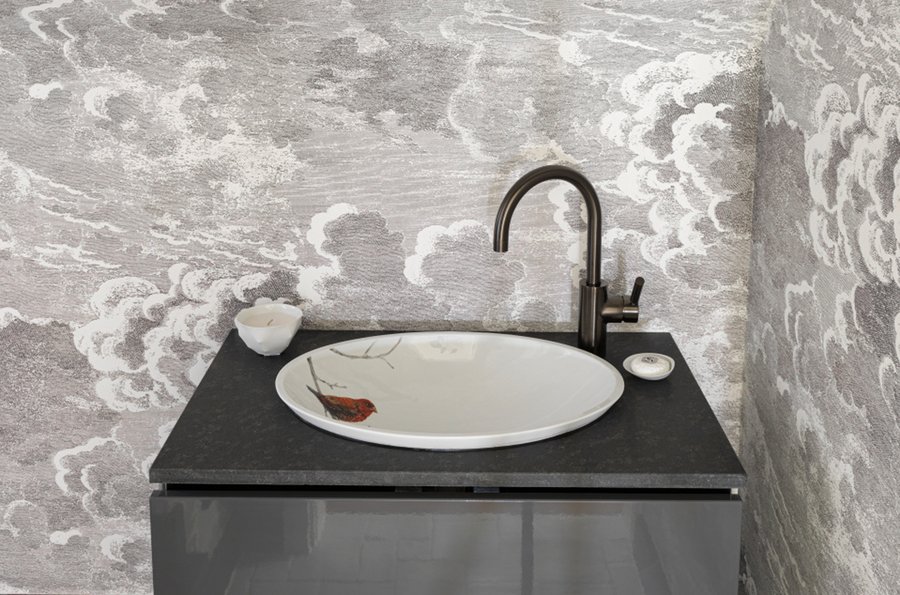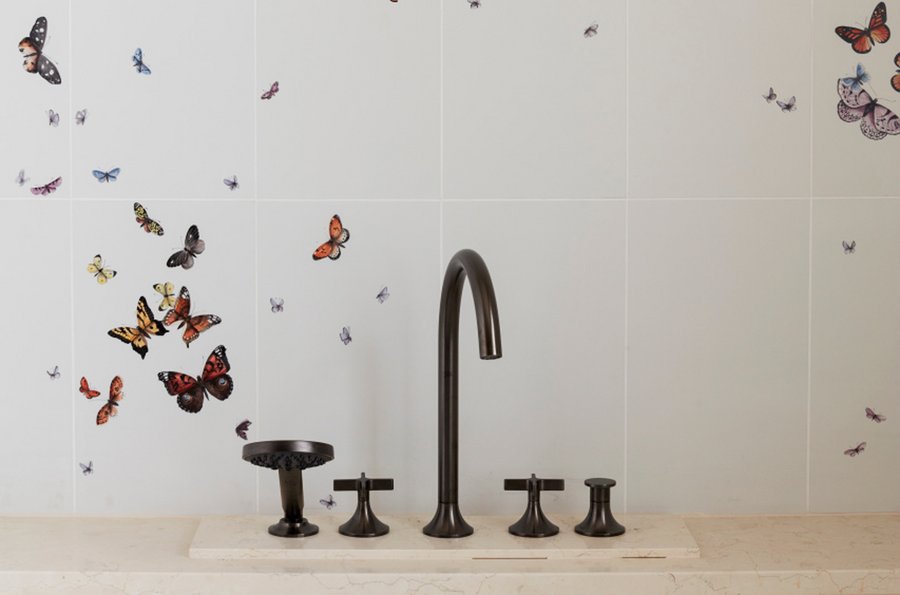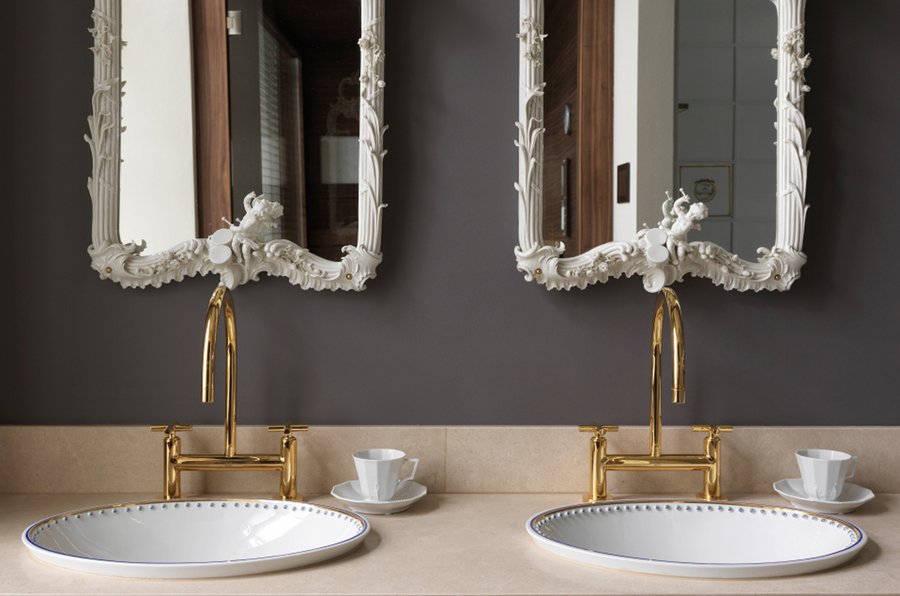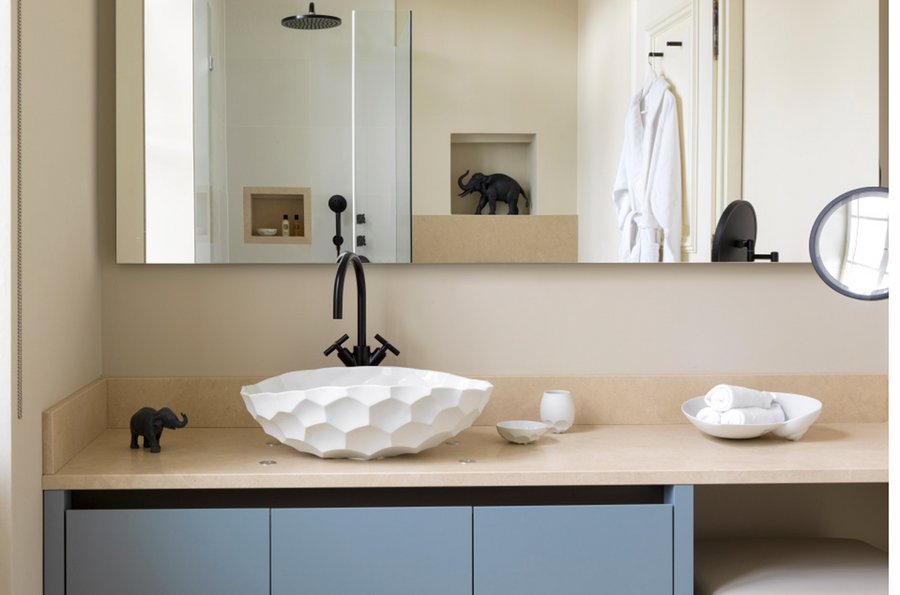 Each of the seven bathrooms in the residence is dedicated to a specific theme and tells its own story: in one room guests are the stars in a circus ring, in another they find themselves in a cloud bath. The carefully selected Dornbracht products reflect the style of the residence's architecture and give each bathroom its own individual character. At the same time, the clear lines of the Dornbracht icons form a contrast to the opulent, playful interior design of the house.

The luxurious quality of the furnishings is complemented by Dornbracht's Tara, Vaia, Meta and CL.1 design series in gold, chrome and matt dark platinum finishes. While Tara complements the safari theme in matt black, Vaia in matt dark platinum blends perfectly into the butterfly setting. The golden Tara emphasises the flair of the Master Suite, which reflects Bavaria's royal past in detailed depictions of Bavarian castles such as Neuschwanstein, Hohenschwangau and Herrenchiemsee.