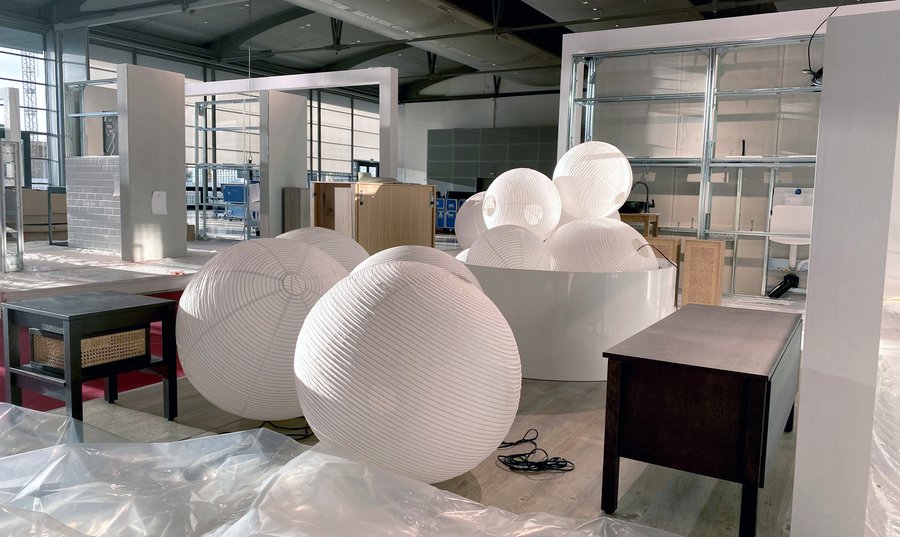 When it came to implementing the Pop up my Bathroom trend showcase for the ISH digital 2021, the challenge lay in activating the construction crew and the necessary infrastructure at Messe Frankfurt. Furlough schemes, lockdown, hygiene regulations and an extremely short timeframe of just 6 weeks meant that creative and budget-related decisions had to be made at short notice.

On top of that, the mission to integrate as many trade fair launches from the ISH digital 2021 exhibitors as possible wasn't just a vote of confidence for creative director and curator Frank A. Reinhardt (FAR.consulting), it was a logistical problem as well. That was why VDS involved its partners' fair construction departments in the creative process. The challenge was taken up with a great deal of enthusiasm, with the result that the exhibition was ready on schedule.

In addition, the manufacturer-independent team that took shape during the implementation process pulled together and coordinated with one another despite usually being competitors – a unique effect that many experienced booth builders will remember as a special experience and stark contrast to the usual stress during a large-scale ISH setup. Up to 40 tradespeople, fitters, lighting planners and interior designers were involved – all while ensuring strict compliance with Messe Frankfurt's corona precautions.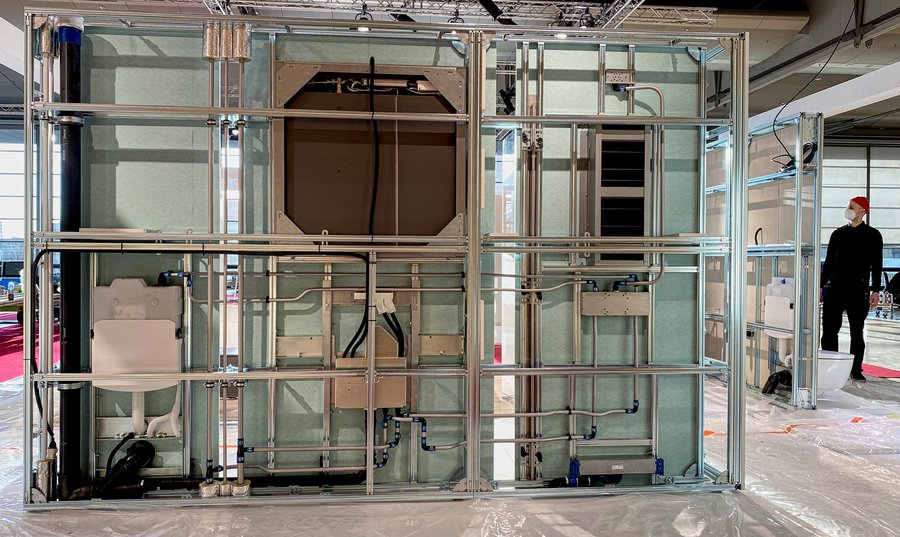 The GIS system (main sponsor: Geberit) provides the basic structure of the booths. Normally used as a system for bathroom renovations, in this case the product was "repurposed" as an exhibition system. In some cases the walls were closed using cement boards (Knauf), made transparent with a see-through fabric (using an innovative tensioning technique developed by the fair construction company) or simply left completely open. Suitable elements from various ISH exhibitors were then planned into this open booth structure in keeping with the defined trends.

The consistent styling by Alexander Schneider defined a colour concept for the individual trends. Fairconstruction, a brand of Messe Frankfurt Medien und Service GmbH, was responsible for building the exhibition. During the trade show, the showcase also served as a backdrop for numerous TV broadcasts, live tours and the one-hour Pop up my Bathroom Magazine show that was broadcast live from the neighbouring TV studio every day.