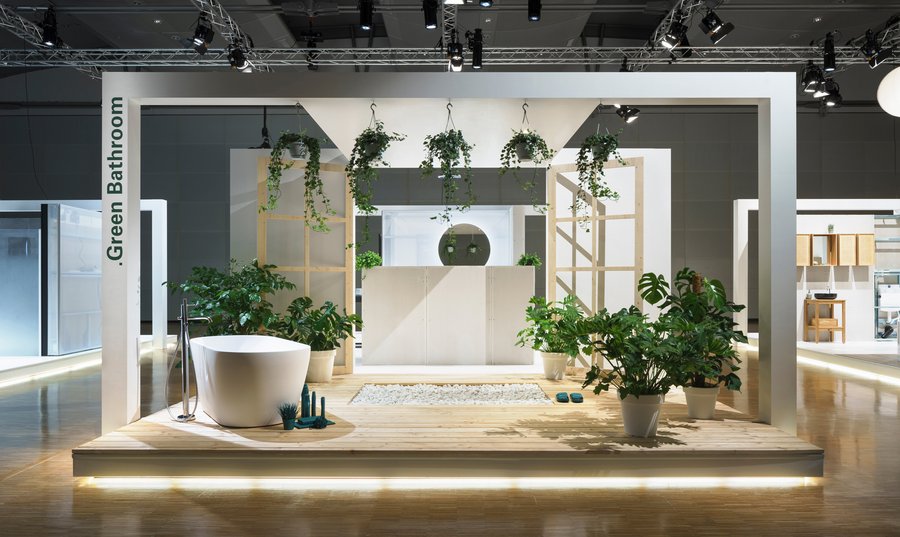 The Green Bathroom is an evergreen that's playing an increasingly important role for the bathroom sector. pri­vate home own­ers are more and more mind­ful of ensur­ing a pos­i­tive envi­ron­men­tal foot­print and increas­ingly demand­ing a "green" bath­room. At ISH digital 2021, Pop up my Bathroom brought the Green Bathroom to life in an exhibition - with sustainable products.

The Green Bathroom is a future concept that strives for the optimal combination of smart, water-saving and energy-saving products, eco-friendly industrial production, sustainable materials and enduring design – while simultaneously conveying a sense of being in touch with nature. But the way to a sustainable bathroom isn't only paved with highly complex technical products and state-of-the-art technologies; products made of natural and/or recyclable materials that can be used for many years to come also play a vital role.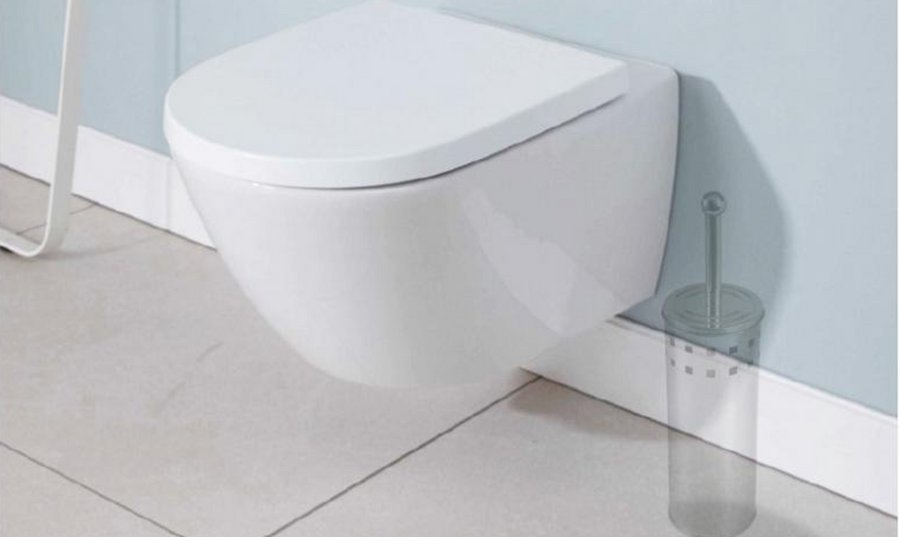 The new TwistFlush toilet flush that Villeroy & Boch presented at the ISH digital 2021 was a highlight of the trade fair. It aims to deliver an optimal result while using considerably less water. According to the Mettlach-based ceramics manufacturer, the patent-pending TwistFlush technology uses the physical force of a controlled vortex to rinse virtually the entire inner surface of the toilet and wash any soiling away with it. The toilet uses just 4.5 litres of water for a large flush and 3 litres for a small one. Thanks to the powerful flow, a single flush is generally all that's needed. Based on average use, a family of four can save up to 19,700 litres a year (as compared to a conventional 6-litre flush). The controlled vortex also prevents splashing and the formation of aerosols, while the rimless shape of the toilet is quick and easy to clean. In addition, CeramicPlus and AntiBac ensure, according to the manufacturer, a 99.9% reduction in the growth of bacteria.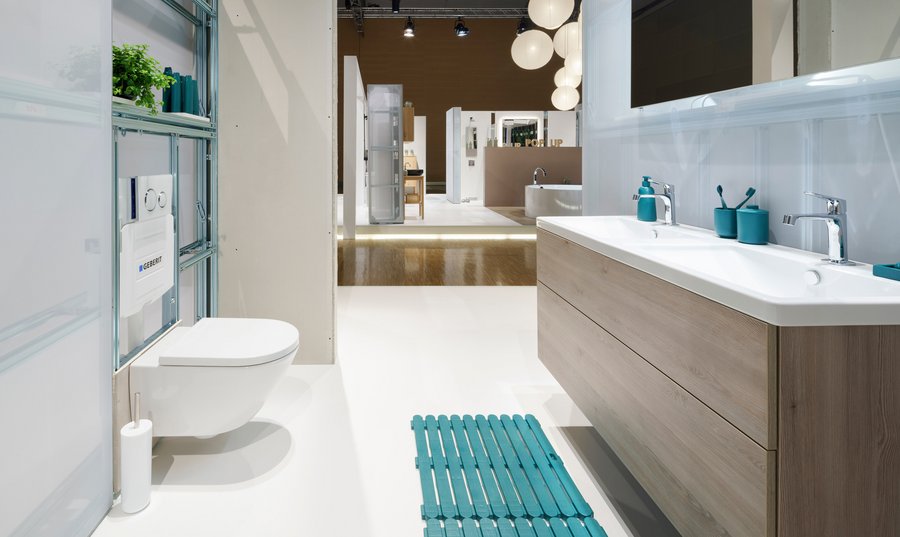 But there's a lot going on in the furniture category when it comes to protecting the environment too. Take Eqio from burgbad, for example: the versatile furniture range from burgbad brings a hip or retro, classic or modern look to bathrooms big and small – and gives a broad target group peace of mind with regard to sustainability. The collection from burgbad's sys10 Quick Ship range features vanity solutions with ceramic, mineral cast and glass basins, mix-and-match cabinets, functional mirror cabinets, clever shelves and innovative lighting solutions. In addition, retailers and end customers can now count on Eqio's eco-friendliness too: late last year, the series was awarded the Blue Angel, Germany's oldest ecolabel. Thanks to the strict test criteria associated with the Blue Angel, the label is highly trusted by consumers and certifies that the collection is made of low-emission materials, has no adverse impact on health in the living environment and that the wood used for its production is sourced from sustainably managed forests.

Here you can experience the exhibition again in a 360° tour - with all product information.

Further information about the Green Bathroom you can find here.

More information about the exhibition? Here is the making of.