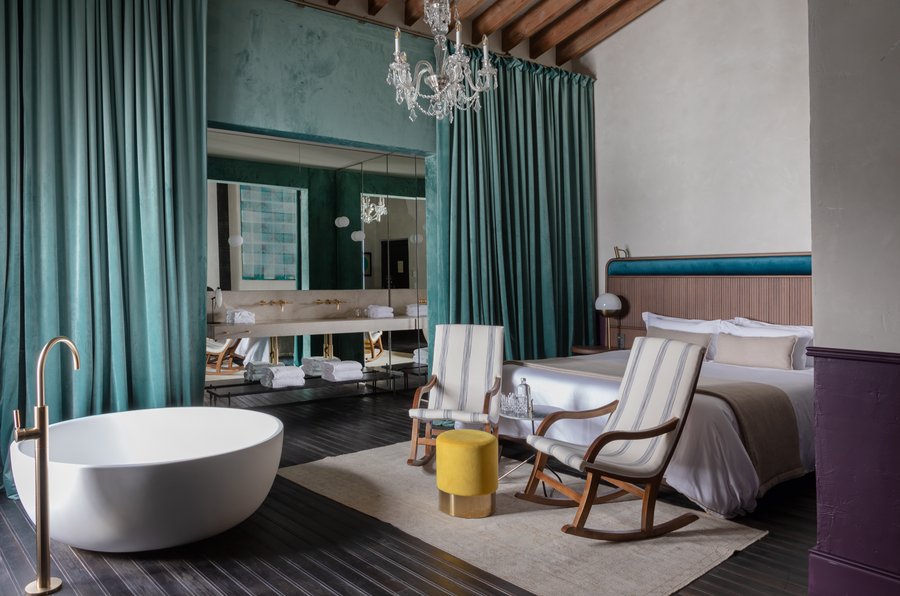 Located in the lively La Lonja district, in the old town of Palma de Mallorca, the Can Bordoy Grand House & Garden is a small paradise comprised of rooms behind the ornate walls of a historic palace. The boutique hotel offers guests a wellness experience in the finest Mallorcan style.

Designed by the award-winning architecture studio Ohlab, the property is an inviting combination of typical Mallorcan architecture and cosmopolitan chic, and offers, along with five-star superior service, a stylish escape. There the green inner courtyard enchants with a pool surrounded by old trees and modern loungers. The hotel's spa and wellness area have been equipped by Dornbracht with the Horizontal ShowerATT and each bathroom with Tara premium fittings to complete the luxurious experience.

Bathroom and wellness areas with Dornbracht products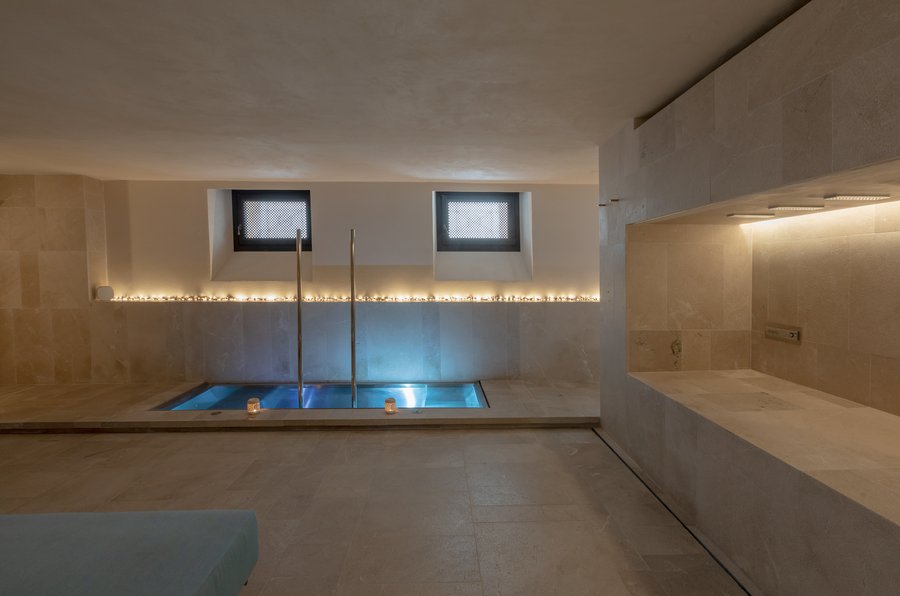 The minimalist bathrooms of the Mallorcan hotel feature on the one hand the Tara. series in brushed brass – a wall-mounted washbasin mixer and a free-standing single-lever mixer for the bathtub. The spa and wellness facilities on the other hand include double massage cabins, a whirlpool, an Ayurvedic treatment room and Dornbracht's Horizontal ShowerATT. The latter allows users to have a personalised shower experience while reclining. The innovative massage shower wants to bring a new feeling of relaxation to its users – so that tension can melt away, everyday stress can disappear with the water, and the body and mind can feel noticeably revitalised. Therefore the horizontal shower combines six water bars recessed above a flat surface with an eTOOL as the central control element. Similar to a massage, three pre-programmed setting options deliver a balancing, energizing or de-stressing experience.