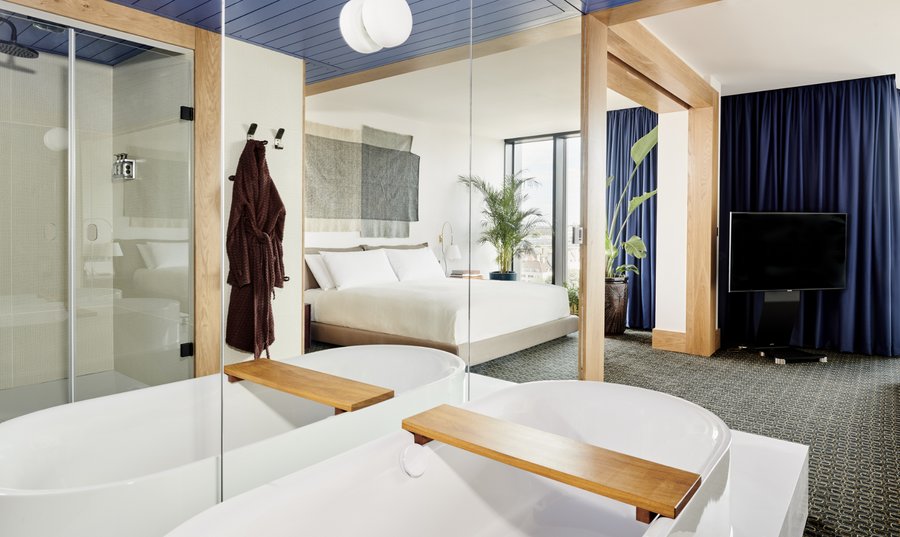 The stylish hotel chain The Standard has opened its first branch outside the USA in London. Housed in the former Camden Town Hall Annex, in London's King's Cross neighbourhood, the 1974 Brutalist building has been meticulously restored and sets the perfect stage for The Standard's first hotel outside America. The bathrooms are equipped with Bette products.

Altogether the five star hotel is offering 266 rooms, in 42 unique styles to its guests, ranging from Cosy Core rooms to terraced suites with outdoor bathtubs overlooking the impressive St Pancras station. On the ground floor you can find The Library Lounge, where the carefully curated library pays homage to the building's original use, and, the Sounds Studio, home of the virtual culture hub and Somtimes Radio.

Durable and hygienic shower trays and floors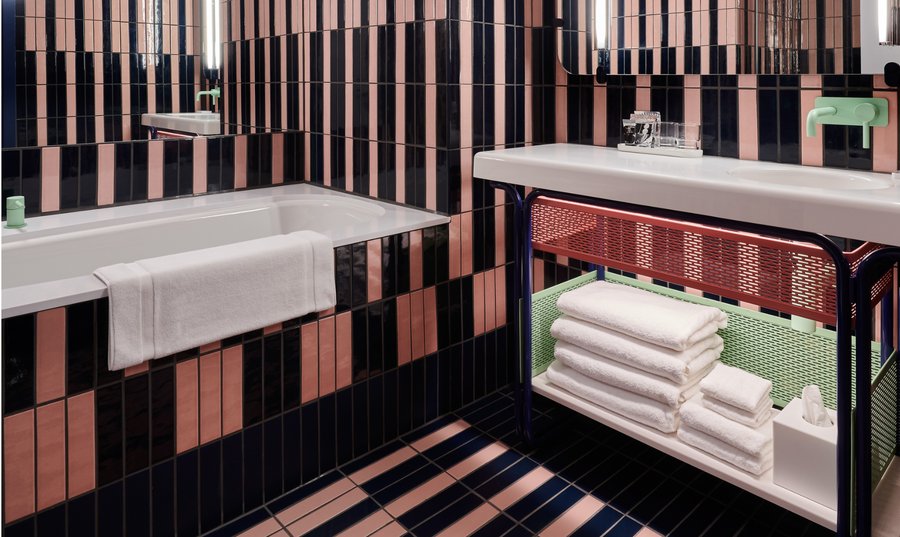 The German brand Bette provided shower trays and shower floors in a wide range of different sizes and shapes from 80 x 80cm to 180 x 90cm for the bathrooms of The Standard, London. All are made from durable, hygienic and easy to clean, glazed titanium-steel, in matt white colour, 'Snow', and feature Bette's almost invisible Anti-slip Pro finish. The shower trays and floors are the BetteFloor flush to floor shower floor and the BetteUltra shower tray in rectangular and corner versions. For the safety of hotel guests, they have been equipped with the Anti-Slip Pro finish. The optical and functional qualities of the surface are fully retained by this.

Furthermore, the freestanding BetteLux Oval Silhouette in 180 x 80cm, the semi-recessed BetteLux Oval Highline in 180 x 80cm, and the fitted BetteForm bath in 150 x 70cm have been used in the bathrooms. According to the manufacture the freestanding, semi-recessed and fitted baths in white gloss finish, all manufactured from Bette´s glazed titanium-steel, that comes with a 30 year warranty, are easy to clean and retain their shine.