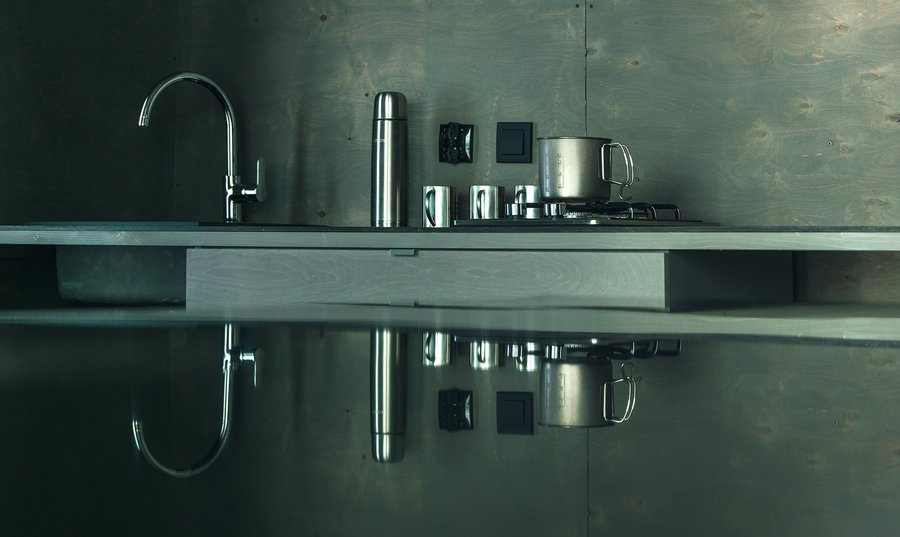 In the mountains of Kandalaksha, a small Russian town on the Kola Peninsula, a lone DublDom modular house defies the Arctic temperatures. Surrounded by white hills, it provides hikers, skiers and nature lovers with unique accommodation in the Arctic Circle.

 In order to erect this miniature house, the DublDom modules had to be delivered by helicopter: the remote terrain on Mount Volosyanaya is too impassable for trucks. Thanks to the efficient planning of Moscow-based BIO Architects – the preparations took an entire year – only two flights were required and the house was installed at its final destination after just 45 minutes. Resting on six stilts, it seems to float above the ground and radiates a natural lightness that is echoed in the kitchen by Grohe's Concetto mixer.

Minimalist design with highly convenient benefits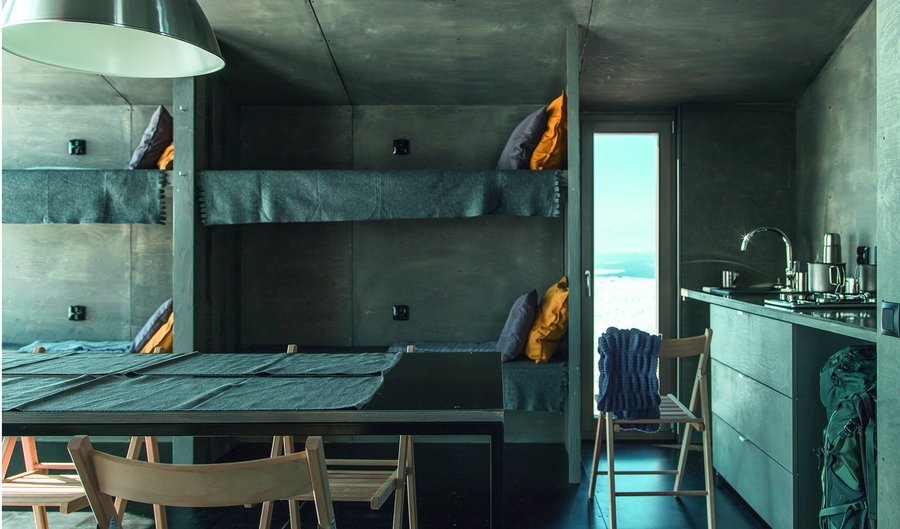 The modular structure blends in unobtrusively with the landscape. Inside and out, it is designed to cope with the challenging thermal requirements posed by the Russian wilderness. Measuring approx. 26 square metres, the modern interior is optimally equipped to meet people's needs in the mountains. Its small footprint provides visitors with everything they need for an unforgettable stay in the Arctic Circle.

In the sink area of the compact kitchen, the high arched spout of the Concetto kitchen mixer from Grohe ensures the greatest possible flexibility of use. At the same time, the variant with a convenient pull-down spray head increases the range of action when cooking and washing up. Besides bunk beds, the interior of the house is also equipped with a gas hob with two burners, a large dining table and a bathroom with a shower and composting toilet. Also available: 3G internet access.

Not just a simple mountain cabin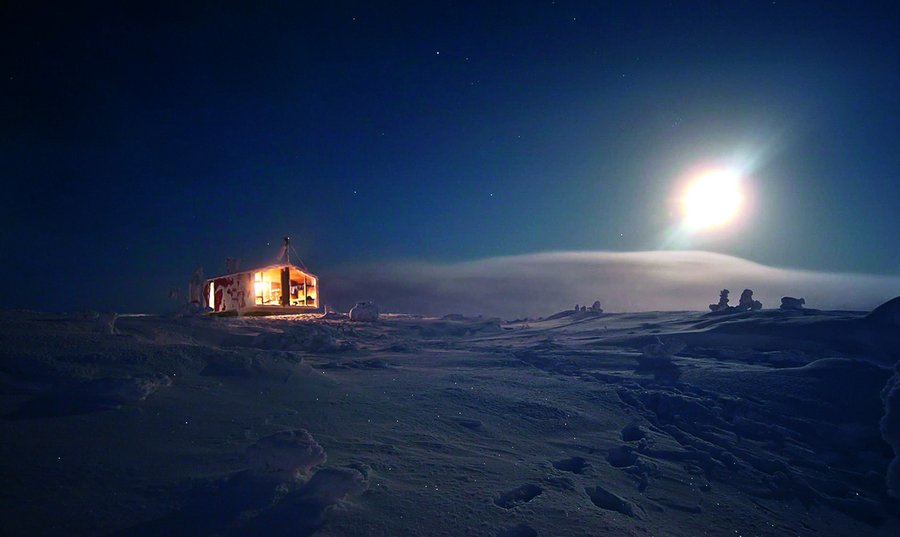 Within a year, Moscow-based BIO Architects planned an impressive combination of standard DublDom modules, high-tech materials and coatings that protect the minimalist house from high wind loads and enable it to withstand any weather. The insulation consists of polyurethane foam and a well-conceived, self-sufficient energy concept puts the finishing touches to this very special lodging: during the day, a solar array and generator provide the cabin with electricity. At night or when temperatures are particularly low, a wood-burning stove ensures the occupants stay comfortably warm and cosy.

The south-facing panoramic window commands an unforgettable view of the tundra, the Kandalaksha Gulf in the White Sea and – when the conditions are right – the Northern Lights. So as not to distract from this spectacular sight, the architects deliberately chose a subdued colour scheme for the entire house.

Travellers who venture into the solitude of the Russian peninsula can look forward to numerous winter activities like snowmobiling, hiking and skiing tours. In summer, visitors to Kandalaksha can enjoy the area's numerous bike trails and waterways, as well as sailing.