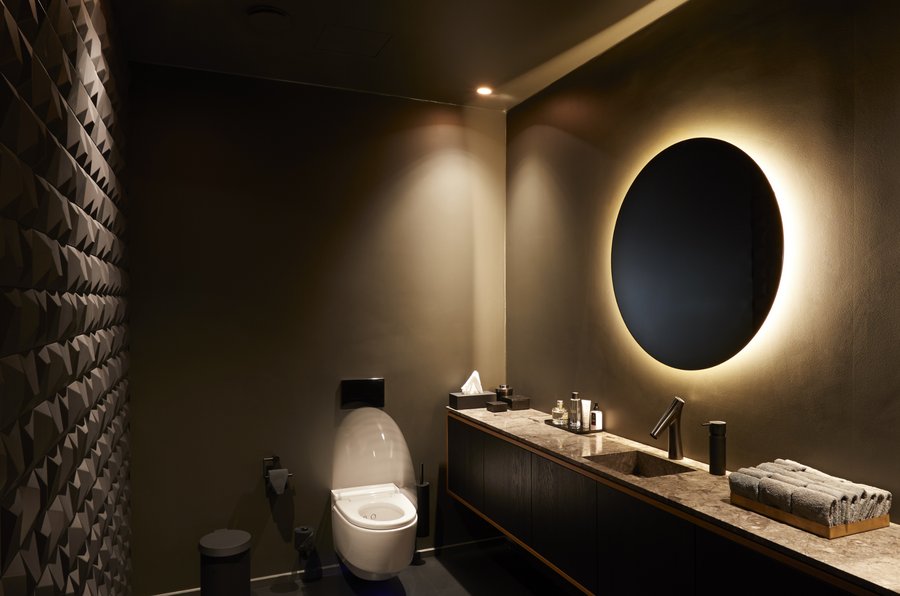 Since opening in 2019, the Copenhagen restaurant Alchemist has collected two Michelin stars for its highly creative, technically complex dishes and choreographed dining experience. The 50-course menu is delivered, spread across 5 acts, by a team of animators, a dramaturge, and 32 chefs.

To reach the restaurant — a former set-building workshop of the Royal Danish Theatre – the Alchemist guests embark on a journey: through neon halls, past graffiti-sprayed walls and a towering 13-meter wine cellar. If the journey leads into the bathrooms or kitchen, guests will discover three Axor collections.

Axor collections in kitchens and bathrooms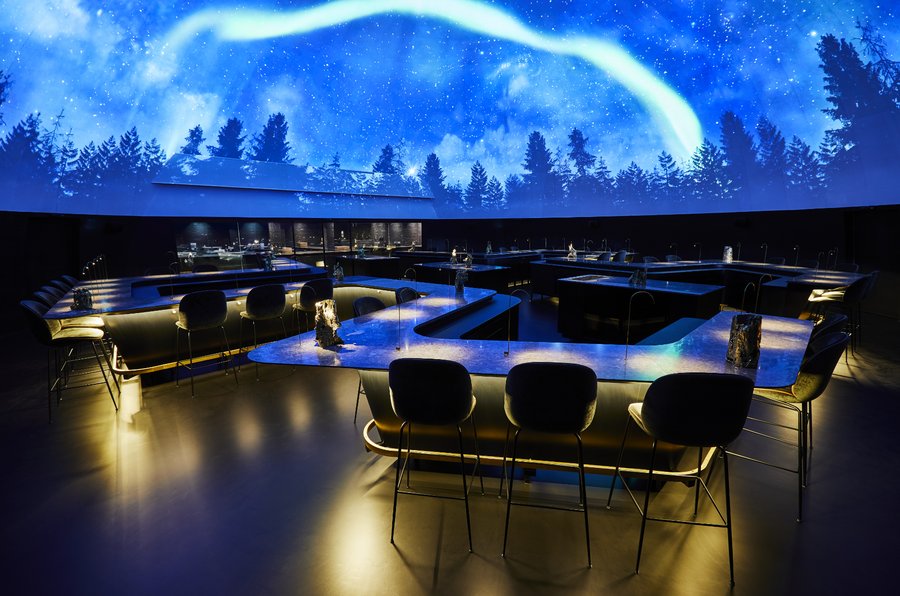 With Starck Organic, MyEdition und Citterio (each in Brushed Black Chrome), the Alchemist has chosen three collections from Axor. For a precise operation and economical water consumption the Starck Organic electronic faucets feature infrared sensors for hands-free washbasins. For further personalisation, the MyEdition washbasin faucets are equipped with PowderRain technology that promises to envelope the skin in a cocoon of water. And Citterio, with its geometric forms and flat surfaces makes an monumental impression at the washbasin.

But anyone who wants to see the Axor taps live on site has to be prepared for a certain waiting time. With a waiting list of 7,000 people, the Alchemist is one of the coveted restaurants in Copenhagen. Commenting on a range of pressing issues, both political and environmental, the menu at Alchemist is at once luxurious and self-aware, delicious and thought-provoking. Named Best Restaurant in Denmark by White Guide, the restaurant has successfully carved a space for itself at the intersection of art, cuisine and technology. "What keeps me going as a chef is the possibility to influence people—my ultimate goal is to change the world through gastronomy," says Munk and continues: "At Alchemist, we have the opportunity to transport our guests out of their ordinary world and into a dimension outside time and space."