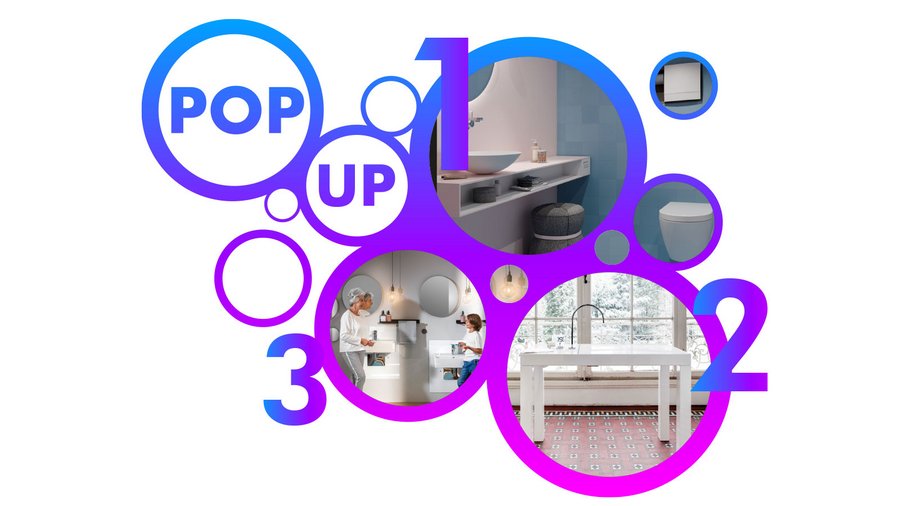 Shortly before the turn of the year, the topics of ventilation, a washstand in the literal sense of the word and age-appropriate bathroom fittings particularly caught the attention of the Instagram visitors of Pop up my Bathroom. A short review.

The post on Kermi's x-well single-pipe ventilation, which achieved the greatest range of our posts in December, makes it clear that bathrooms can look good without a window. The winterly staged washbasin Betty Blue by Alape (2nd place) with a white glazed tabletop, on which the water is distributed on a flat surface instead of in a basin and flows off as if by magic in a circumferential "shadow gap", also caused a stir. Nowadays, the issue of accessibility is no longer just one that only comes into the focus of bathroom owners from the age of 60 and above. Universal design is the keyword of the hour, which we presented in the form of height-adjustable washbasins from Viega (3rd place) and which was worth a look for many visitors.

1st place: x-well single-pipe ventilation from Kermi
Quite often you come across bathroom situations that have to get by without windows. Reliable ventilation is important here so that mold does not form. But you don't have to do without a nice design, as the x-well single-pipe ventilation A20 and A21 from Kermi show. Specially designed for use in bathrooms, toilets and all exhaust air rooms, the fans run quietly, as they are designed for operation at low speed.

2nd place: photo shooting "Easy Bathroom" for ISH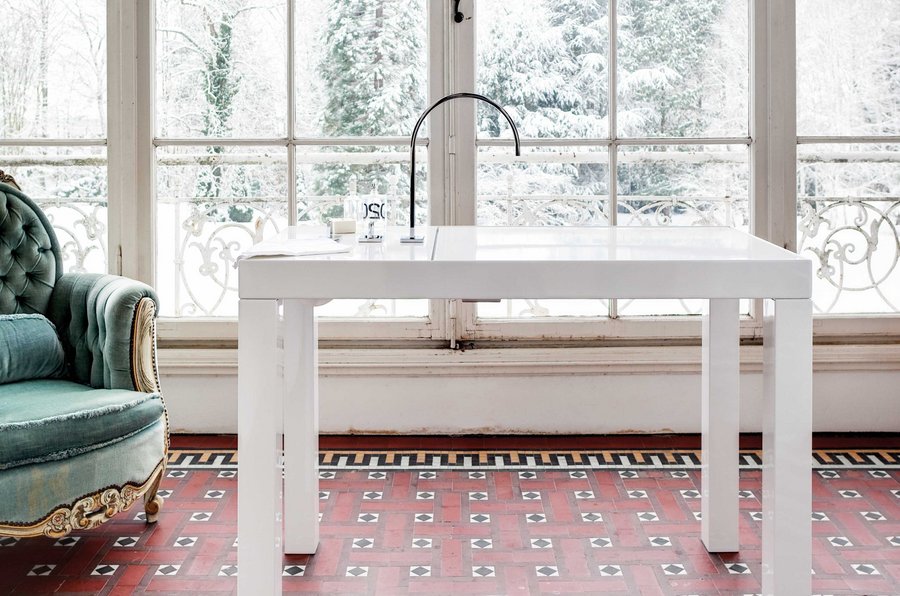 During the Christmas season we have time to focus on the essentials. Keep it simple. straightforward, minimalist products with obvious usage principles can also make for easy operation in the Easy Bathroom. In this picture we see the rectangular flat washbasin Betty Blue by Alape (Sieger Design) with white glazed table top and feet made of white powder-coated stainless steel; equipped with chrome-plated fitting Dornbracht MEM.

3rd place: Prevista from Viega
With increasing age, the requirements for the equipment of the private bathroom change. But age-appropriate bathroom furnishings also play a key role in cross generational living, which is viewed as a future model. A keyword: accessibility. In this field, the system manufacturer Viega offers, among others, the pre-wall system "Prevista", as a practical solution, by which a significant gain in accessibility is comparatively easy to achieve. Examples of this are the height-adjustable toilet and washbasin elements, which can be adjusted in height by up to 8 cm (toilet seat) or even up to 20 cm (washbasin) at the touch of a button.