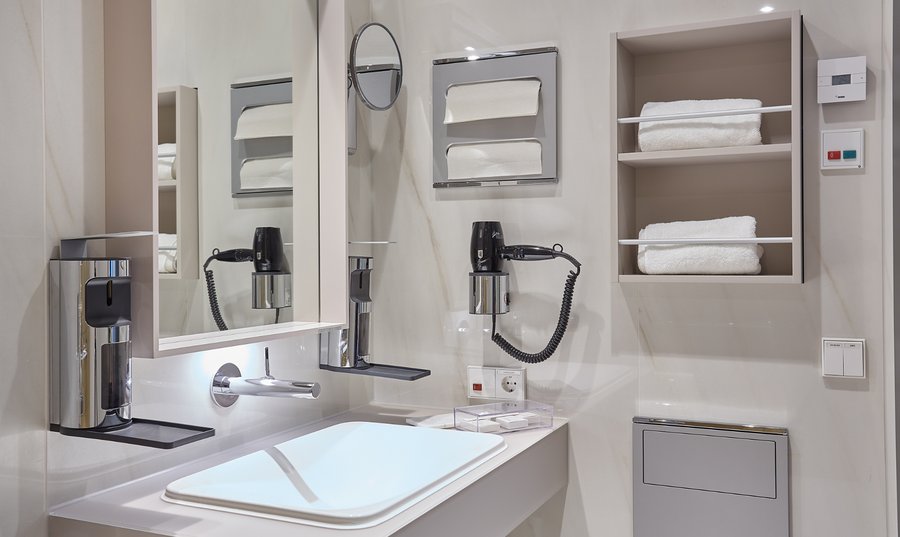 Usually, hospital rooms are designed to be functional and dreary. After all, the patient is not a guest and the stay should be as short as possible. But what if a hospital offers the quality of stay of a hotel?

The Waldkliniken Eisenberg in Thuringia is about to change the German hospital landscape with their new concept. And that quite visibly: "Future was built" with the spectacular new building. The round floor plan of the new building offers each patient a view into the nature from their bed - a central aspect of the design. And the best of it: patients from all health insurance categories are welcome. Of the 246 patient beds, only 13 are for private patients. And all bathroom are equipped with Keuco products.

Outstanding design - with Keuco in the bathroom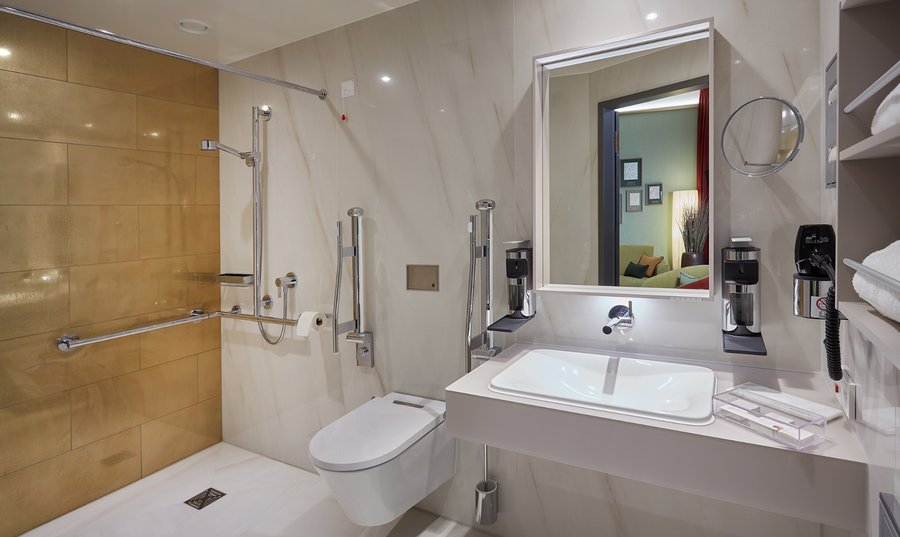 In addition to a new care concept and an outstanding design, the patients, no the guests, in Eisenberg also can expect first-class furnished rooms: The soft, natural colours used for the interior decoration radiates tranquillity and cosiness. Regarding the furnishing of the bathrooms, value was set on durable quality and the decision was made to use complete Keuco bathroom furnishings. So everything matches perfectly. Fittings, accessories, light and cosmetic mirrors, washbasins and washbasin boards offer consistent shapes and easy handling. The IXMO fittings in the shower and on the washbasin are custom-made: As a special highlight, they feature an oak leaf, the Eisenberg logo.

Hotel ambience for a faster recovery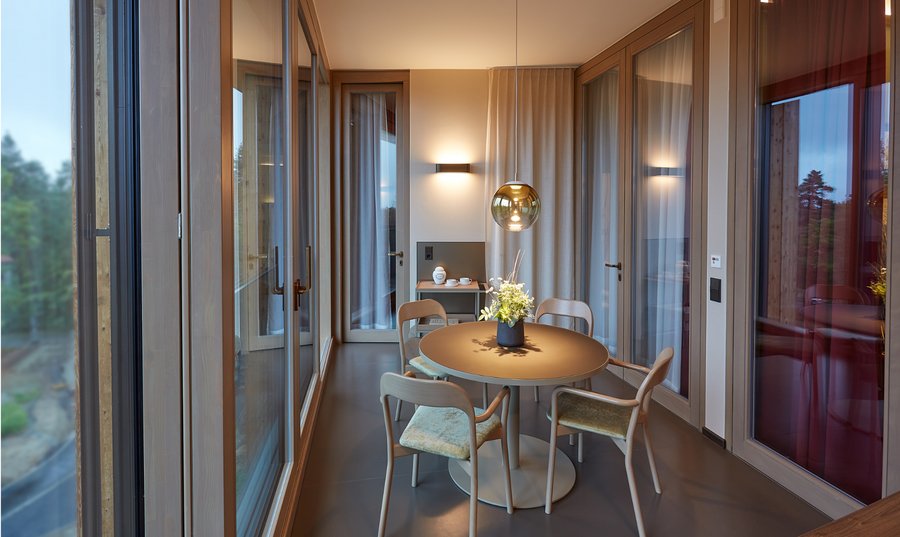 The new building was designed by the world-famous Milanese architect Matteo Thun. "Only who dares to do something new and crosses borders, can experience new knowledge," says Matteo Thun about his driving force. Together with the managing director of the Waldkliniken Eisenberg, David-Ruben Thies, Matteo Thun developed this exceptional architecture for his first hospital building, which is completely focused on guest.

Matteo Thun worked closely with the architectural office HDR for the combination of form and function, design and the requirements of a modern clinic. The new building of the Waldkliniken Eisenberg offers guests a harmonious environment for their treatment and recovery phase in the midst of the most beautiful Thuringian landscape. Because the ambience also contributes to recovery.