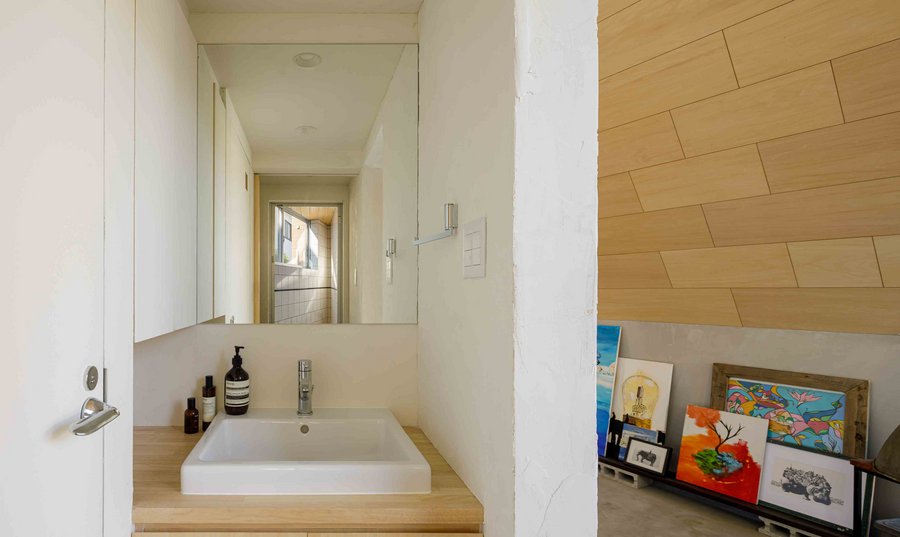 Designed in the studio style by the architecture studio DOG, the 8.5 House is located on Tokaido Street in the Japanese coastal town of Ninomiya. The historic street was one of the most important post and trade routes in ancient Japan, stretching from Edo (now Tokyo) to Kyoto. When the ukiyo-e artist Hiroshige Utagawa toured Tokaido in 1832, he made a series of woodcuts of the 53 stations there. The 8.5 House is based on the concept that the owner himself fills the gap between Oiso (8th station) and Odawara (9th station).

The 8.5 House is characterized by a steep sloping roof and a diagonal exhibition wall, which gives it a very sculptural character and also reflects the basic idea of the design for the 8.5 House: The aim was to create a building that successfully combines art and living and in which three generations - a painter, his wife, their child and grandmother - have enough space.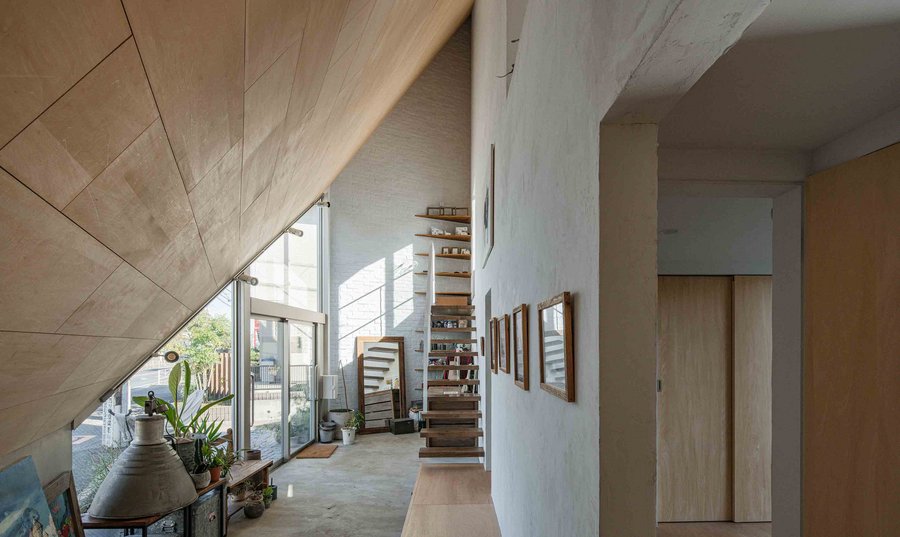 In order to meet these requirements, an exhibition wall was integrated into the room of the house. Using the maximum length of the diagonal dimension, the exhibition wall displays and introduces the artist's work to the city. Together with the steep sloping roof, the exhibition wall creates wide and narrow angles, as well as high and low rooms. The bedroom and bathroom continue behind the exhibition wall. In the bathroom, the elegant design of the Duravit Vero washbasin blends naturally into the space.

The Vero ceramic series has been a bestseller in the Duravit range for over a decade: the consistently rectangular design language is not only extremely elegant, but also durable. In addition, the shape of the rectangle proves to be favorable for all space conditions, thanks to numerous dimensions, even in smaller rooms such as guest bathrooms or toilets. The hand wash basin is available in widths from 25 to 50 cm and in various versions, such as lengthways to the wall, with a fitting positioned on the side and with a larger inner basin and more storage space.