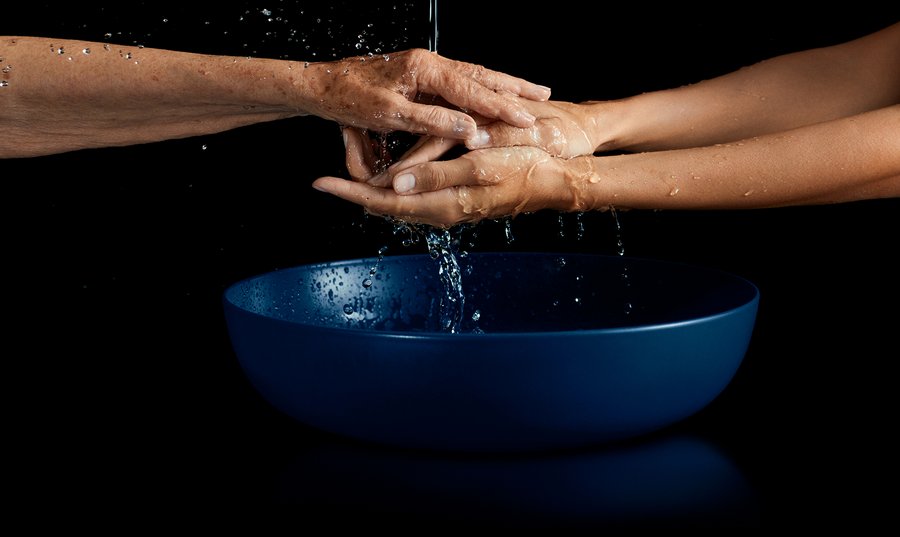 He is not just a legendary rockstar but also a award-winning photographer: Through his images, Bryan Adams wants to take a stance on connectivity and hygiene awareness in controversial times. With attention to details, Adams takes an intimate look at togetherness for Kaldewei: By following simple hygiene standards, we join hands—with our family, our friends, our partners.

In late August, six people of different gender, ages and backgrounds came together in a Berlin photo studio. Under running water, distinctively strong hands touched sensually. An intense collaboration between Bryan Adams and Kaldewei evolved through the project "natural union". With his empathetic and professional vision, Adams staged the 2021 washbasin collection and developed characteristically and emotionally strong images with an urgent message. "Natural union" may seem at odds with the commandment of the hour for social distancing at first stance. But if we take our responsibility towards each other and our environment serious, we are closer than ever, is the message behind the campaign. "We are all naturally connected and have a responsibility to look after each other and the environment - everyday actions like washing your hands have never been more important," says Bryan Adams about his photos.

Apart from his musical work, Bryan Adams is an award-winning photographer with a nuanced eye. His photos are often taken within his philanthropic causes. His photographic work won him multiple accolades and were exhibited at institutions like Somerset House, Photokina, Kunsthalle Mainz and NRW Forum Düsseldorf. Adams has been tirelessness standing up for people in need all over the world.

Colourful protagonists: Ming and Miena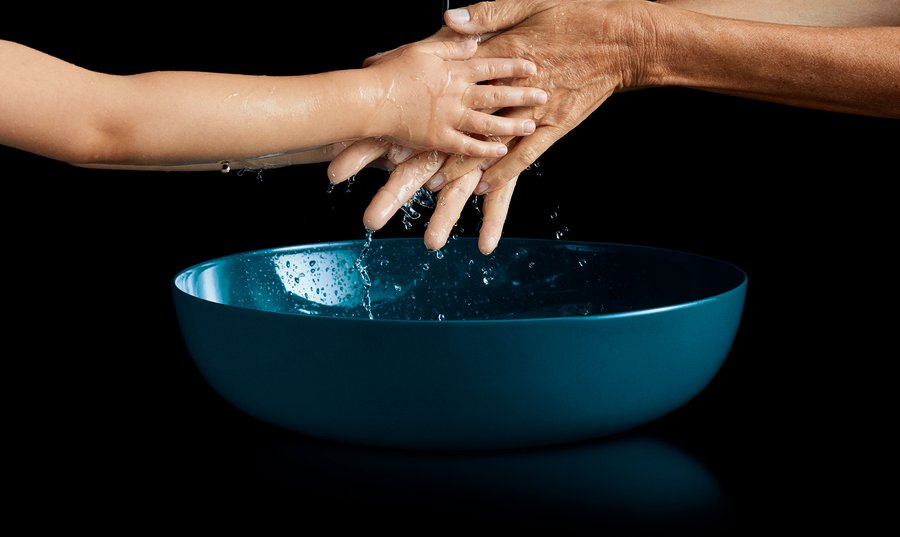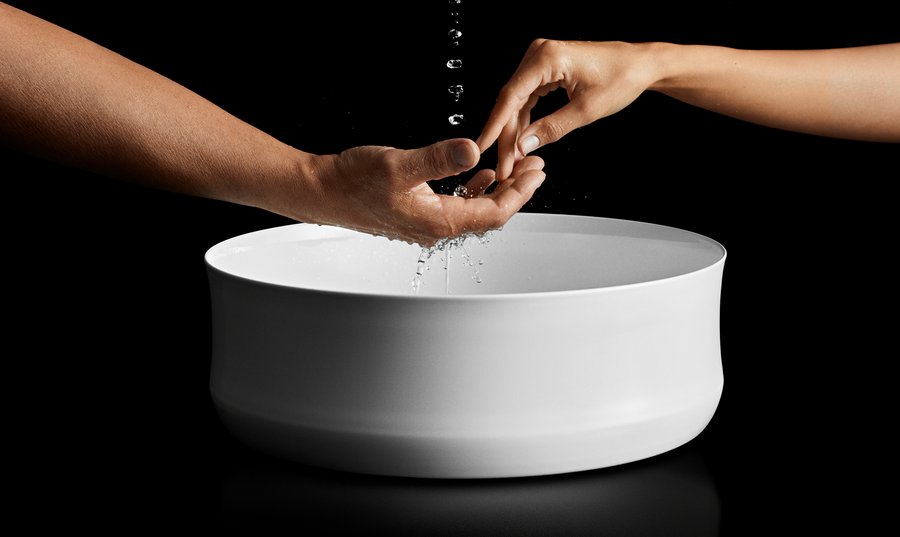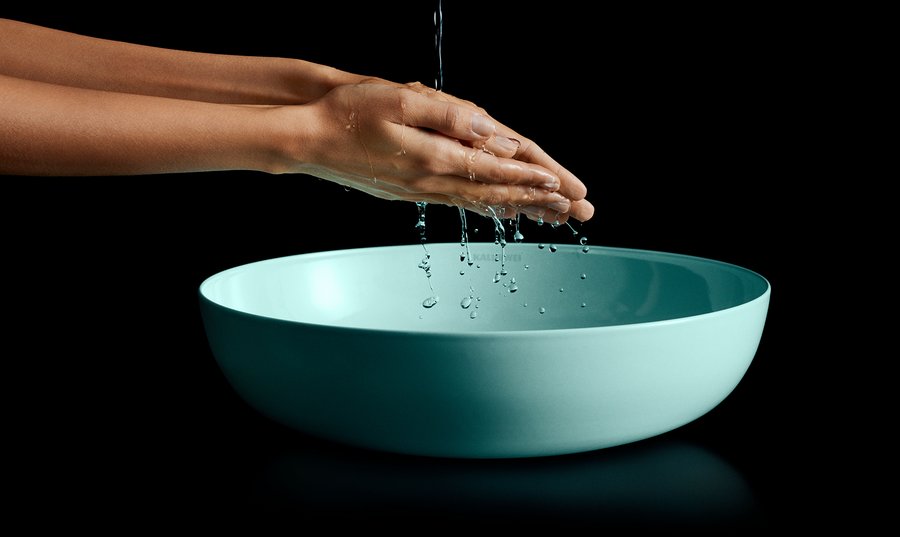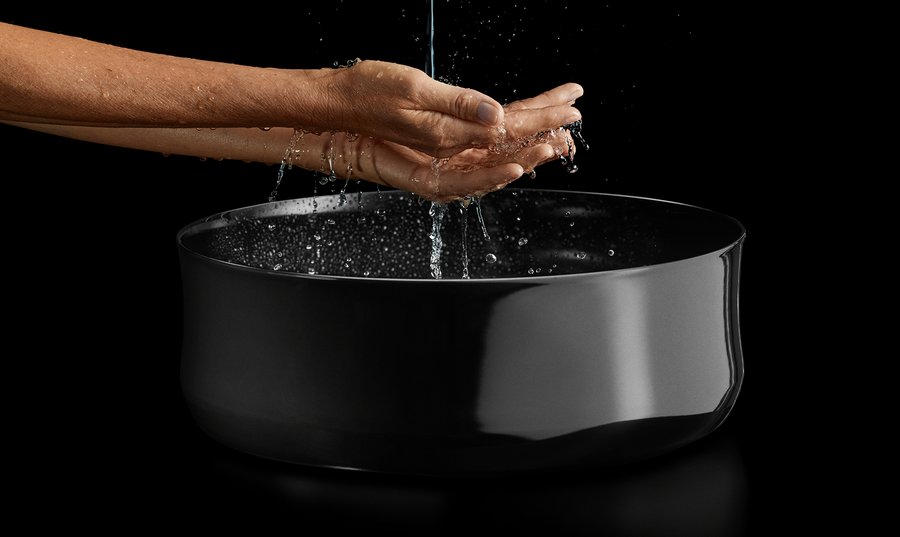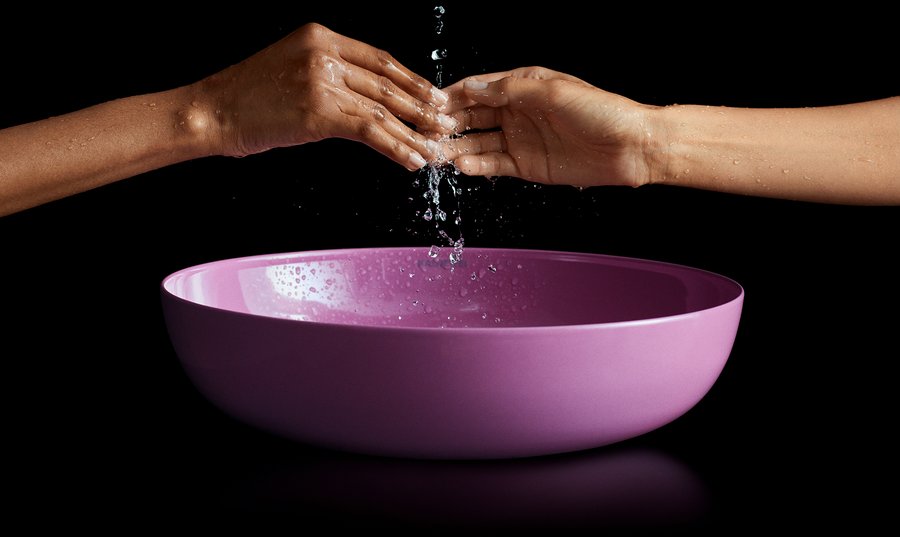 Miena invigorates the bathroom with a new color palette of blue and violet nuances. The minimalist design allows for experiments with colors to make the bathroom a place of retreat that feels as cozy as a living space. The steel enamel makes the colorfully experimental washbasins an easy-to-care and durable gem. As a playful color contrast point, the new editions of Miena accentuate and revive the bathroom. Miena is available in "Soft Touch" mint, "Sweet Love" pink, "Deep Dream" petrol, "Navyblue" matte and 13 more colors.

Ming wants to be the epitome of subtle sophistication. Its convex lines form a sensual silhouette, while the neutrally muted black-and-white color range allow for a diverse scope of design. Whether for the minimalist bathroom or experimental spaces—the classic elegance of the new Ming washbasins leave space for ideas that make the bathroom a retreat that sustainably sparks joy. Ming comes in four different variations: matte lava black, classic lava black, matte alpine white and classic alpine white.