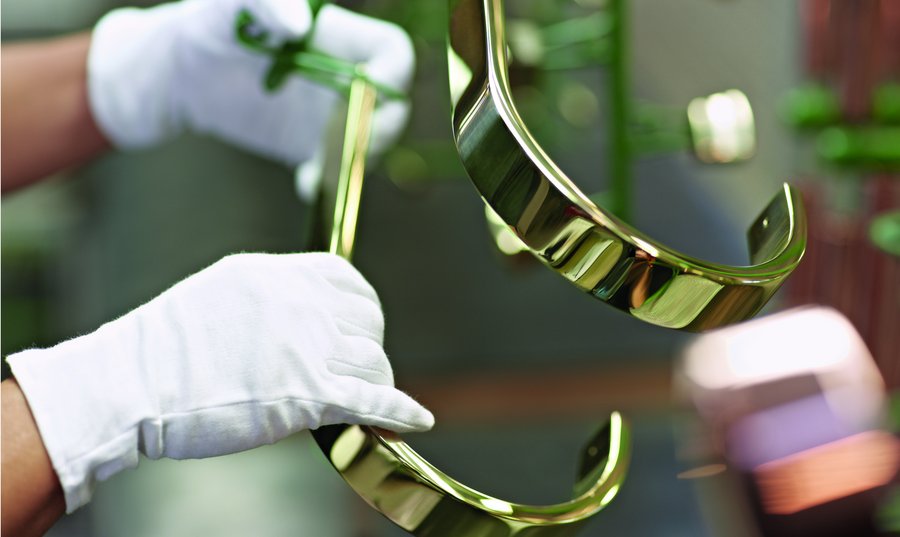 Iserlohn is the largest city in the Sauerland region (North Rhine-Westphalia, Germany) and has been shaped by metal processing since the Middle Ages. The Dornbracht family business is located here. Even in the age of technology and digitalisation, the manufacturer of fittings continues to rely on manual work in large parts of the production in line with a long-standing tradition - but without losing sight of topics such as digitalisation in the area of conflict between traditional craftsmanship and innovative technology.

High-tech and handcraft do not have to be incompatible opposites, they can also complement each other sensibly.In Iserlohn, all the production steps take place under one roof: from developing new product solutions and programming relevant software, to electroplating, to assembly. And even if the work in the factory is increasingly supported by machines and industrial robots, the number of employees in production has remained constant for many years. With good reason. Because every single product passes through the hands of experienced skilled workers, who feel almost personally responsible for "their" fitting – one of the most reliable forms of quality assurance. And for the company it has always been one of the most reliable forms of quality assurance.

Made in Germany – Made in Sauerland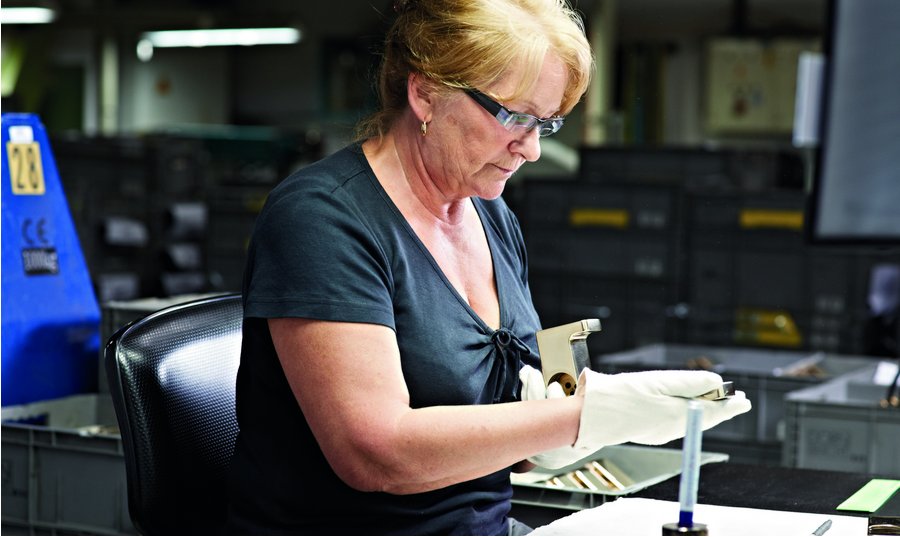 "There can be no compromise in the premium segment, where we do our business", says Andreas Dornbracht, who is in charge of strategy, finances, communication and marketing. This also applies to the label "Made in Germany", which is for Dornbracht both a statement of origin and a promise of quality. The company not only manufactures in Germany, it also works almost exclusively with suppliers local to Iserlohn – many of which are also family companies with a long history. Stable business relationships with tried and trusted partners from the Sauerland region, more than 60 years' experience in the industry and the know-how of employees are one of the cornerstones of the company's philosophy.

Therefore, not only highly specialised machines are used in production, it is above all the knowledge of long-standing employees that counts - because they have a lot of experience and a highly practised eye, of course. Every single product is meticulously inspected and examined during its production, with precision and professionalism. This means that a great deal of manual work is brought to bear in almost every stage of manufacturing: in finishing, grinding and polishing just as much as after the plating process, in assembly – and in detailed checks after every step.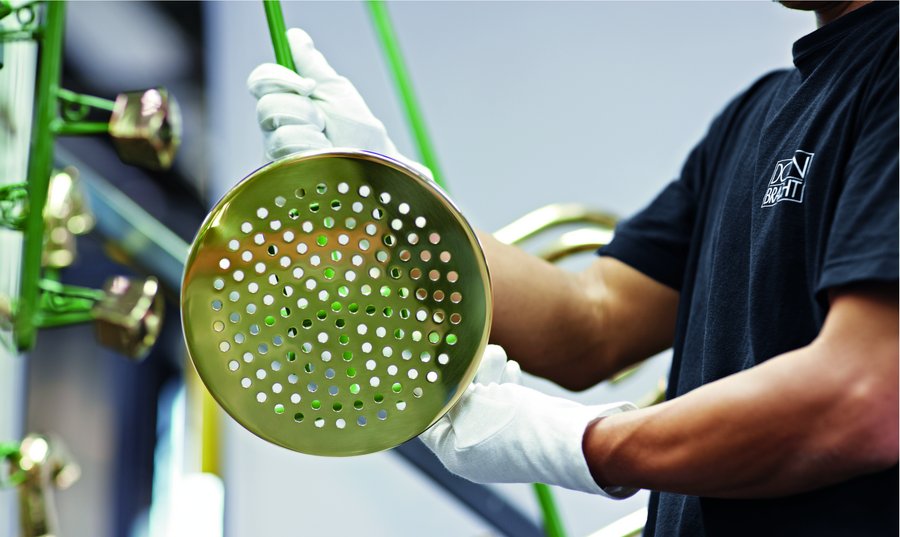 To this day, relatively small quantities and even single pieces are manufactured at Dornbracht, in response to individual customer requests. "Neither a single radius nor a single edge will be changed in our fittings for the sake of producing more items per unit time", explains Matthias Dornbracht, who is responsible in the company for developing systems and technologies. Reaffirming the uncompromising standard we apply to workmanship, functionality and design. Quality takes precedence over quantity - and so there is no assembly line or piecework in the production halls at Dornbracht.

For all the closeness to traditional craftsmanship Dornbracht has long since moved into the digital age as well. The company presented it's first digital product solutions for bathroom and kitchen in 2010, with the Ambiance Tuning Technology (ATT). The digital portfolio was enhanced as early as 2013, with the launch of Smart Water around the shower experienceSensory Sky , the electronically controlled Foot Bath and the intelligent kitchen fitting eUnit Kitchen. In the second six months of 2019, the multi-sensory AquamoonATTshower was launched onto the market – a response to the pursuit of holistic well-being. Just tap the touch-screen to experience unique choreographies of water, flow modes, mood lighting and fragrance. The control elements – so-called Smart Tools – and the accompanying hardware and software are also developed in the factory at Iserlohn.

Complementing not contradicting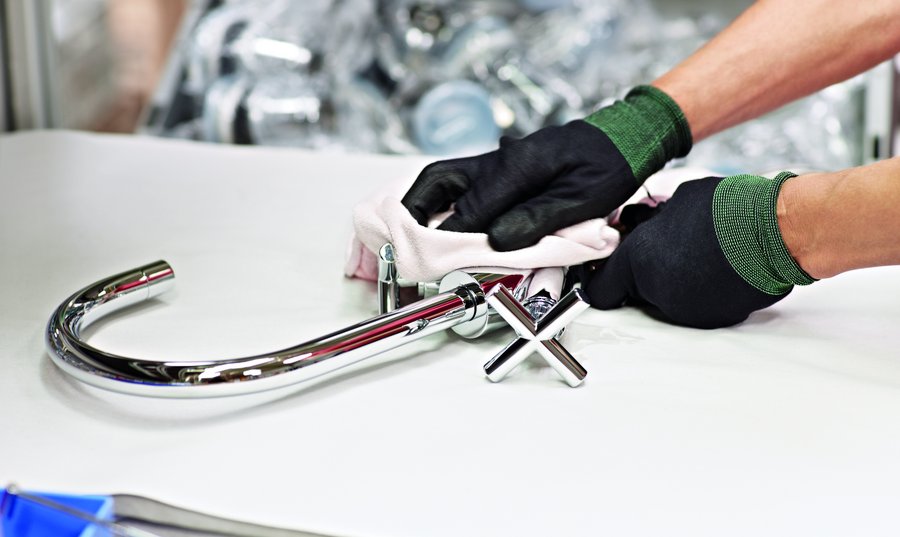 Andreas Dornbracht finds nothing contradictory about the quality of manufacturing by hand and technological progress. "We are already surrounded by digitality every single day. It is not a question of whether high-tech and manual work can be compatible – they have to be. As leading innovators in premium fittings, we have spent years dealing with the question of how to reconcile traditional craftsmanship with technology – and in particular additional digital value." So the Smart Water technology is not competing with fittings that are hand made, it represents their logical development and completion. The equation is a simple one: Craftsmanship + digital technology = fit for the future.

And the future means meeting the growing need for individualisation. For example, through digital solutions that can be used to select personalised shower scenarios at the touch of a button. Manufacture production also complies with the pursuit of individuality, as handmade products are more likely to meet personal wants and needs than mass production.