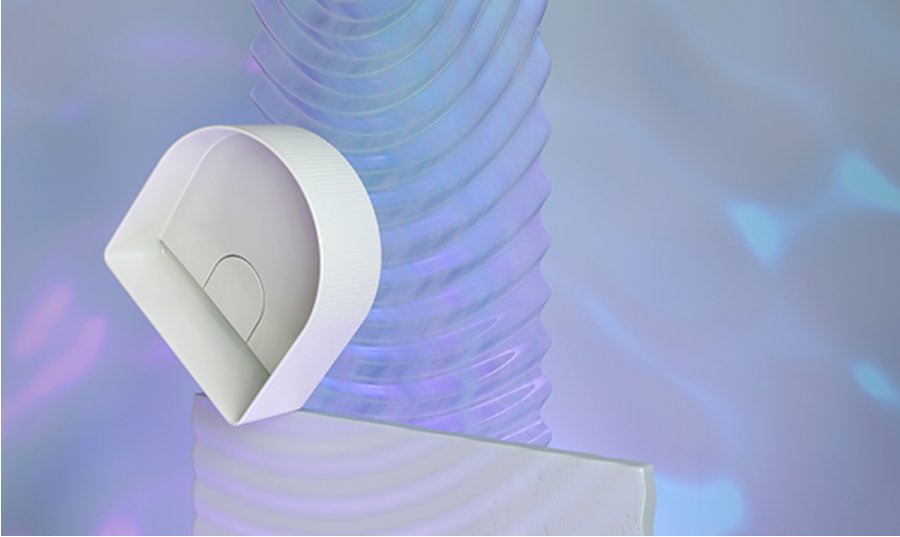 Back in 2013 Laufen presented for the first time in Frankfurt products in SaphirKeramik, a high-tech ceramic material, generated by the companies research and experimentation activities. With the collection Sonar, Patricia Urquiola presents now the third generation of this material. 
The first generation of products utilising the new material was the extensive Kartell by Laufen, a complete collection designed by Ludovica and Roberto Palomba, created to communicate and bring out the new design possibilities offered by SaphirKeramik. 
Shortly thereafter, it was the turn of Konstantin Grcic and Toan Nguyen to explore this material, investigating its expressive potential through the formulation of individual products, offspring of a new design language – with straight geometric lines and walls with extreme small radii but gently rounded corners – with very thin walled, highly defined edges. 
In continuity with this path Laufen has developed the SaphirKeramik further. The new project, which is now the third generation of products in SaphirKeramik, is designed to be even more daring and innovative – including the decorative aspects of the material. 
In this way, the talent and creativity of Patricia Urquiola joins forces with Laufen in the Sonar project. The traditionally smooth and continuous outer surfaces of washstands and bathtubs now take on a three-dimensional aspect, while conserving the particularly slender lines of SaphirKeramik. 
In the Sonar concept Patricia Urquiola manages to combine two powerful and apparently widely separated matrices of inspiration: the rigour of architectural minimalism as an expression of purity and formal understatement, and the energy and dynamism connected with the natural phenomenon of sound waves and their relationship with water. 
Inclined planes, material cuts, small internal overhangs are all functional ploys to optimize the flow of water and to resolve logistical aspects with creative ingenuity and style. 
Further information about SaphirKeramik you will find here.