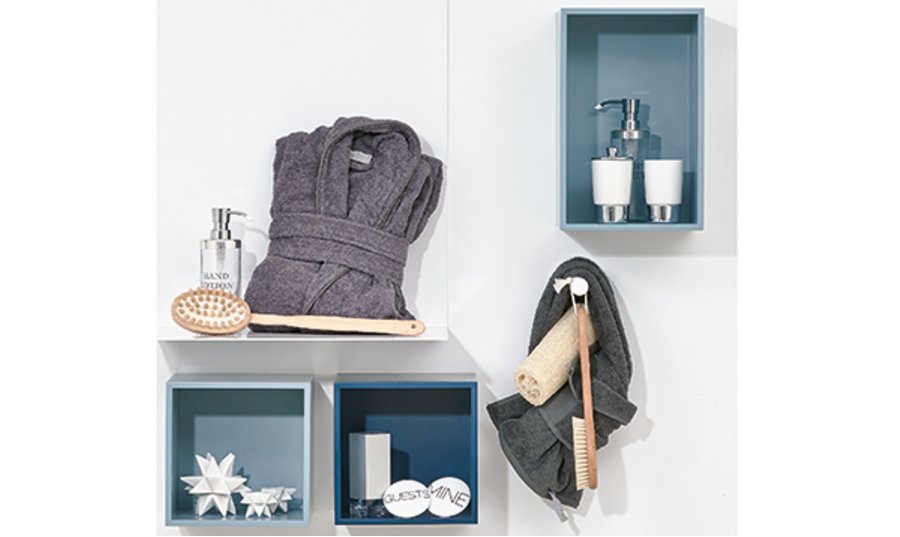 Redesign walls every day to adapt them to your life: move box shelves, reposition mirrors, simply push the hooks a metre to the left – without having to drill holes or move furniture. The new magnetic board system "now! mag" from Hülsta makes design very easy.  
Just short of one square metre, the magnetic boards can be combined to created small or large magnetic walls. They can then be used with matching accessories. Rectangular or square magnetic box shelves in many colours, magnetic hooks, metal angles and mirrors turn into practical all-rounders to suit individual requirements – whether in the bathroom, as kitchen shelving or coat rack. There are virtually no limits to its range of uses. In order to make changes, simply pull off the individual modules and re-attach them in a different position.  
This makes interiors very flexible. Once fitted, the magnetic boards allow ever changing designs using the respective accessories. Julia Haveresch, Product Manager at Hülsta explains: "We are always looking for new ideas that make life easier, more exciting and more flexible. This little system allows the customer to redesign a wall every day in order to adapt it to changing requirements without having to drill new holes. A perfect choice for people that move a lot or love redesigning their living space". 
Further information: