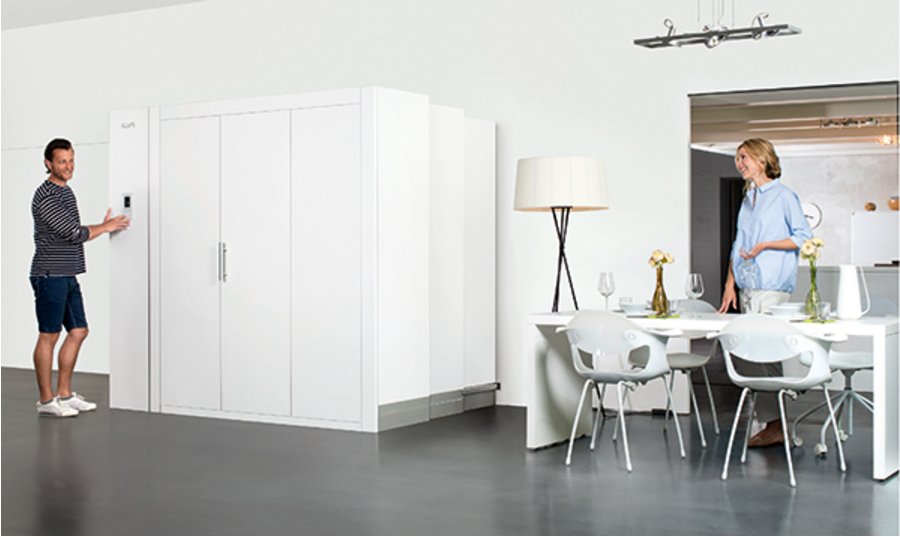 No rule is irrefutable – if you're willing to be bold and throw everything you've ever seen so far overboard. When it came to saunas there was always one drawback: anyone who's ever dreamed of having their own private sauna, needs sufficient space for it. And that space can then no longer be used for other purposes once the sauna is installed. 
In our times of increasingly scarce living space, this drawback quickly becomes an obstacle and causes many sauna enthusiasts to put their dreams of having a sauna on a back burner or even to just shelve the idea altogether. The designers at Klafs did not let this challenge go unresolved - and began a whole new, radically different sauna design. 
The designers' vision: the really ingenious solution to this challenge was a sauna, which is very small when not being used – and really large if you want to relax in your own sauna. It is also designed as a completely self-contained, mobile system and can be moved just like a closet if you move out. 
After about three years of intensive development work and a whole range of technological developments, the result of this completely new approach is ready for the market: the new S1 from Klafs.