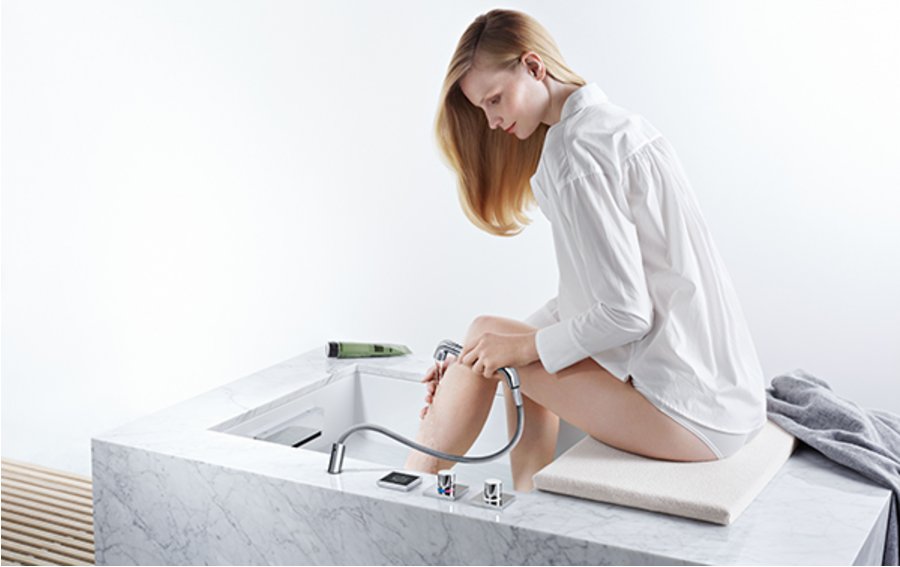 Health and preventive care are two of today's biggest social trends – and they will become even more significant in the future. As the everyday challenges faced by individuals increase, so the focus of attention turns to maintaining physical and spiritual wellbeing. Health and self-awareness are increasingly understood as an attitude of mind – as something for which we can take responsibility. More and more people are creating small islands of regeneration in their everyday lives, whether it be a short spa break or a relaxing treatment between business appointments. Health and wellness centres are experiencing a significant boom, and hotels have also responded to the trend and added the appropriate applications to their spas. Many hotels rely on product solutions from Dornbracht. The manufacturer has enhanced spas throughout Europe with unique water experiences, providing therapeutic products for body, mind and soul. 
Dornbracht has long regarded the health megatrend as the starting point for developing new product and system solutions. The manufacturer has focused for years on people's individual needs and their personal rituals in the bathroom. By using smart controls for their water applications, Dornbracht has succeeded in generating added value for health and wellbeing. The individual scenarios have a relaxing or revitalising effect on the senses, as required, restoring inner balance or contributing new energy. The applications that can do this are based on Dornbracht's Ambiance Tuning Technique, with Sensory Sky, Vertical Shower, Horizontal Shower and Foot Bath already on offer to guests at many wellness and health centres throughout Europe. This includes Lans Medicum in Hamburg, or the recently opened Lanserhof Tegernsee on Lake Tegern. Hotels such as the Four Seasons, and small, exclusive boutique hotels and spas also rely on Dornbracht – whether in Zurich or London, in Paris, Istanbul, Milan, Amsterdam, Moscow or Copenhagen. 
Rain, mist, light and fragrance interact on the senses in the shower experience provided by Dornbracht's Sensory Sky. The scenarios of this shower application are inspired by weather phenomena and the moods of nature: they cleanse and release like intense summer rain, revitalise like a gentle shower before dawn, or protect and envelop like a warm curtain of rain.  
Vertical Shower is an active shower, in which different jet types and outlet points combine in therapeutic choreographies. Water falls on the body in large, glistening drops, for example, or gushes powerfully to stimulate the shoulders and back.  
Enjoy a unique and relaxing water massage as you recline, with Horizontal Shower. Six Water Bars develop the different scenarios, while your body is gently warmed by the heated reclining area.  
Foot Bath gives delightful stimulation to the reflex zones on the feet. The unit has a choice of scenarios, massaging the soles of the feet, warming or refreshing with deliberate changes of temperature and offering individual Kneipp showers.  
These applications are controlled by so-called Smart Tools – digital control elements that regulate water temperature and volume at the flick of a switch, as well as selecting complex programmes. The useful presets and functions of these intelligent systems create added value, for greater convenience and an enhanced quality of life – whether in the spa, or in your own home.  
Further information: