Massaging jets of air and water are soothing for body and soul, for this particular form of massage is not just relaxing, it stimulates the circulation too. Kaldewei offers a total of seven whirl systems for the tubs from its Ambiente and Avantgarde design lines. The spectrum ranges from air-only or water-only systems all the way to systems that combine the two.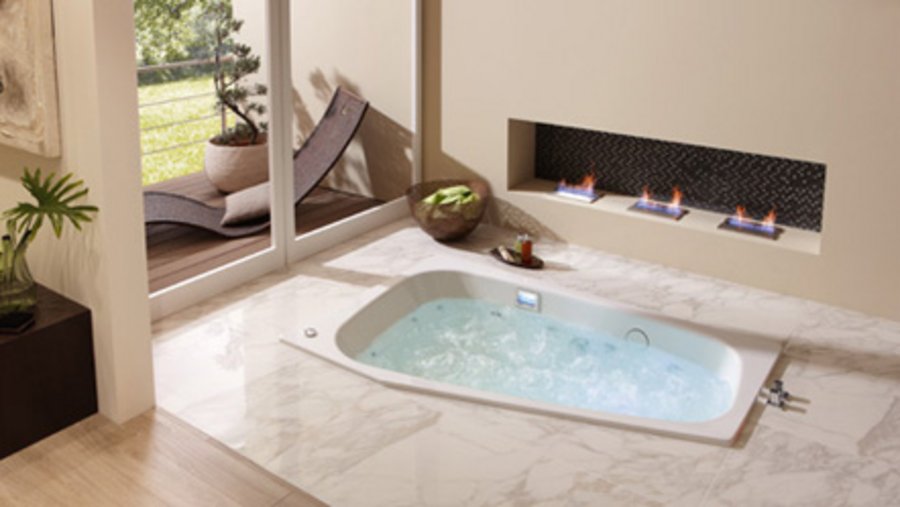 The whirl systems Vivo Turbo and Vivo Turbo Plus operate entirely without pipes so that no residual water can remain behind. Besides individual comfort, Kaldewei's whirl systems are designed for easy maintenance and simple handling. Kaldewei sees hygiene and durability as its guiding principles – and underscores these aspirations with a 30-year manufacturer's guarantee. Like the bathtubs, the whirlpool tubs have the material properties of 3.5-mm-thick steel enamel. Kaldewei also offers a varied selection of shapes and sizes so that users can relax in the whirlpool together if they feel like it.  
To enhance the relaxing and enjoyable experience even more, the whirlpool tubs can be equipped with optional underwater spotlights or spectral lights. And there are even illuminated nozzles for the Vivo Turbo and Vivo Turbo Plus systems, which immerse both the water in the tub and the surrounding space in an atmospheric light –ideal, particularly on gloomy winter days. 
Further information: